Since I first helped my mother with her makeup at the age of 13 (the unofficial start of my career as a makeup artist), confident, beautiful women have been the inspiration and driving force behind everything I do. I have always been surrounded by strong women in my extended family and through my work and that powerful feminine energy is one of the things that drives me as a makeup artist and inspires my brand. In 2014 I'm supporting the United Nations Entity for Gender Equality and the Empowerment of Women (UN Women) and their global initiative: International Women's Day, the theme of which is "Equality for women is progress for all." On March 8 we promote and celebrate the economic, political and social empowerment of women globally, and highlight the work that still needs to be done around the world to break the never-ending cycle of women in poverty.
In honor of National Women's Day, I'd like to recognize the dynamic women from different corners of the globe who are inspiring me right now.
The Game Changer: Hillary Clinton
Recently portrayed as a planet with her own gravitational pull on the cover of The New York Times Magazine, former secretary of state and former first lady Hillary Clinton is undoubtedly a force to be reckoned with. She's held strong through both personal and political firestorms and emerged as one of the most ambitious, driven, and inspirational women in America, if not the world. Her devotion to her family, her work, and her personal causes are qualities that will always impress me, regardless of her (hotly debated) next move.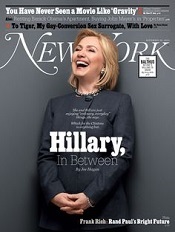 The Brand Builder: Helena Rubinstein
Helena Rubinstein was considered one of the masters of the modern cosmetics industry, described as "probably the greatest female entrepreneur of all time" by The New York Times. I consider her the ultimate self-made woman; a trailblazer who created a beauty empire from scratch and pioneered many of the cosmetic marketing techniques still in practice today. One of my favorite books is Madame: An Intimate Biography of Helena Rubinstein by Patrick O'Higgins. I re-read it regularly, as it's a constant source of inspiration.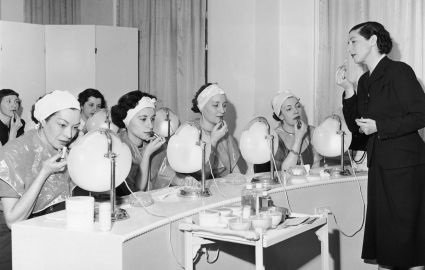 A Greek Goddess for the Modern World: Anna Vissi
I spent a few days in Athens last month, where I caught up with Anna Vissi, one of my favorite fellow Greeks and a goddess who has been a muse to me throughout my career. I adore her light and energy and while she's considered an icon in Greece, I consider her a star of global proportions. In 2004 she performed an electrifying set at the closing ceremony for the Olympics in Athens and it was such a special moment to see her shine and captivate her audience on the world stage. She's a true beauty and I love that her music and performances communicate the energy and culture of modern-day Greece to people the world over. And she's incredibly beautiful!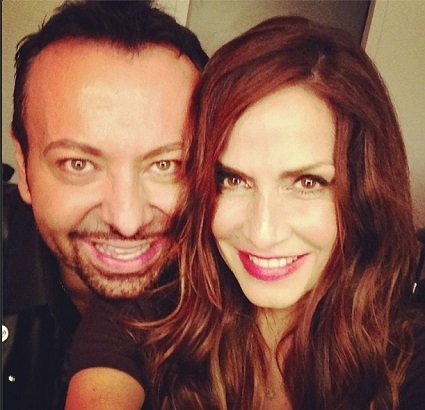 The Nexus of Style and Business Savvy: Colette Garnsey
One of the most powerful executives in Australian retail, Colette Garnsey oversees a number of the most well-known fashion brands in the country as core brands director for Premier Investments. Our paths crossed when she was group general manager at David Jones, and to me she's the ultimate example of impeccable style meeting bottom-line business and attention to detail -- the keys to success in fashion and beauty. Like me, she cherishes time with her family and she's living proof that women can conquer the business world while raising a family -- and look fab and glamorous all the while!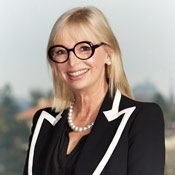 The Next Generation: My Daughters
I'm always looking forward and as my daughters (Lianna, 14, and the triplets Angeline, Alexia and Athina, 12) develop styles and ambitions of their own I couldn't be more proud. They're full of ideas about where they want to go and who they want to become but of course my hope is that they'll go into the beauty business. I would love to see where they would take businesses of their own!
To learn more about the work of UN Women and how you can get involved in International Women's Day, visit unwomen.org. If you're in Australia, then please consider making a $2 donation to UN Women at one of my Napoleon Perdis Concept Stores and I'll match it.