Last month I had an amazing opportunity to host a masterclass with my dear friend, ELLE Beauty Director Emily Dougherty. I've known Emily since I brought my line to the U.S. and it was truly an honor to host her at my Academy in Hollywood. One of the key principles of my brand is the concept of runway and reality. Beauty experts often talk about taking looks from the runway to reality, but there's no hard line that separates the two. I would much rather speak to how runway looks can inspire women to incorporate new colors, shapes and techniques into their own style statements... Because frankly, there aren't that many women who would be comfortable with a slash of pink liner on their lids, or stepping out for the night sans mascara!
With spring 2014 quickly approaching, Emily and I presented a number of looks from the spring shows that we found both inspiring and directional. You can access a full recap of the class on my napoleonperdis.com blog, but there are several other trends I didn't get to present during the class.
A Softer Smoky Eye
This season is all about effortless confidence and a slightly understated beauty look, and a classic smoky eye can often look too heavy and deliberate for that airy, downtown feel. To create a softer, more ethereal smoky eye stick to more muted shades like plum or bronze rather than charcoal and black. Anchor the look by painting a fine line of black liquid liner like my new Matte Eye Ink along the upper lash line and smudging for subtle definition.
The look I created for the Myer Fashion Launch in Melbourne last month; my new Matte Eye Ink
Modern Matte, Sun Kissed Skin
A golden tan has been a sign of luxury and leisure since Coco Chanel returned from a trip to the French Riviera with sun kissed skin in the 1920s. While today's sun goddesses protect skin with SPF, an enviable glow remains in demand, especially going into the warmer months. Update the look for 2014 by choosing matte textures that create a believable kiss of color. These products can also double as contouring tools for defined cheekbones. I'm all about an expensive looking complexion and a matte finish keeps the look sophisticated and chic.
Coco Chanel on the beach; a sun kissed look from Michael Kors' Spring 2014 show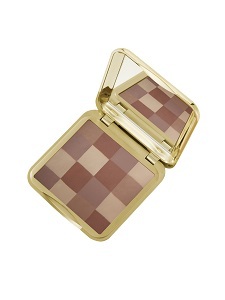 My Mosaic Bronzer is ideal for creating a natural glow
A Hint of Tint on Lips
During the masterclass I presented a natural look inspired by the barely-there makeup that's appeared on countless runways season after season. While I fully recommend giving the red-hot orange lip a test drive for spring 2014, a subtle flush of color is a lo-fi alternative for a look that's effortlessly cool. A satiny balm will deliver a low-maintenance hint of color and shine. Try a rosy or peach shade for an instant infusion of youth and freshness.
The look from Chloé Spring 2014; a look I created for Ellery during Mercedes Benz Fashion Week Australia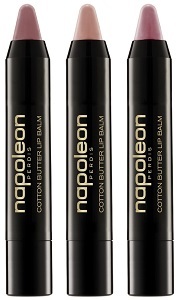 My new Cotton Butter Lip Balms launching in April
As a general rule, I suggest refreshing your makeup bag each season... Or at the very least visiting a makeup artist to learn the newest techniques and looks. It's not about latching onto every trend that hits the runway but about updating your look to suit your current style and lifestyle. Even the tiniest tweaks can have a serious impact on your appearance and your outlook.