While spring and fall traditionally usher in the new trends for fashion and beauty, summer may be my favorite season for experimenting with makeup. The fashion is brighter, the weather is warmer and the sense of anticipation and adventure is rife. Whether you're getting glam for cocktail hour at a rooftop lounge in Manhattan, partying poolside in LA or basking in the natural beauty of the Outer Banks, I recommend shaking up your makeup routine with that same sense of adventure. Here are my ideas on how to make summer 2014 your most beautiful yet.
New York
With three short months to squeeze in trips to the beach, outdoor concerts and festivals and visits to your fave al fresco hangouts, summer in New York calls for makeup that lasts and lets you change up your look in a flash. For a finish that doesn't quit until you do, make sure to prime your skin before applying a stitch of makeup. Try keeping your primer in the fridge for a cooling wake-up call before a steamy commute. Keep skin fresh throughout the day by spritzing on my Boudoir Mist Spray Foundation rather than patting on powder, which can easily cake in hot, humid weather. Women in New York love a bold lip, but maintaining the look can require more maintenance than usual on sticky summer days. For a fresh take on color try a vibrant waterproof liner like my new Two-Faced Eyeliner Duos. A bold swipe of emerald or turquoise is an instant update and the formula won't budge.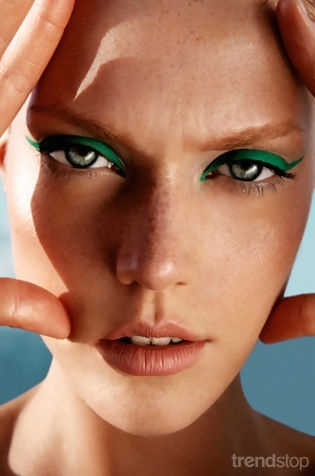 Pair emerald liner with fresh skin for maximum impact
Los Angeles
A golden glow remains a summer must-have in LA, but even the most devoted sun goddesses know that faking it is a requirement for aging gracefully and avoiding harmful rays. While you may have mastered the art of bronzing ages ago, keep in mind that the color you wear can also enhance a tan and keep it from looking flat (and fake). I created a sultry look for model Jessica Hart for the cover of Australian Harper's Bazaar and anyone can wear it. I love a bold orange lip and it's easy to pull off in a universally flattering shade like my DéVine Goddess Lipstick in Hara. Pair with your favorite shades for a modern take on Hollywood glamour that's perfect poolside. Add a flush of blush that combines bronze and coral hues for a gorgeous, multidimensional glow. When sunny days turn into sultry nights add a fabulous faux lash for a smudge-free alternative to mascara. Fluttery will get you everywhere!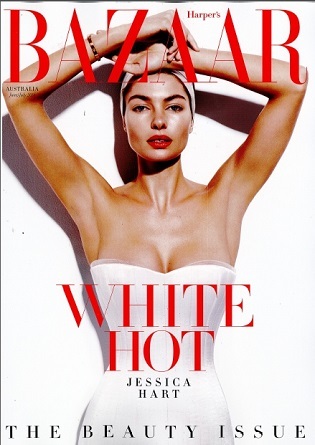 A striking look I created for model Jessica Hart
for the cover of Australian Harper's Bazaar

Outer Banks
The beaches of North Carolina deliver a combination of natural beauty and southern charm that makes for the ultimate relaxing summer sojourn. Channel your inner southern belle with a classic, refined beauty statement worthy of Scarlett O' Hara. Her iconic look still inspires local beauties to embrace a well-groomed brow and impeccable red lip year-round. I adore this look and the laid-back pace of a North Carolina summer makes it well worth devoting a few extra minutes to achieve. If you haven't been blessed with the perfect arches of Vivien Lee, try my new Browtox to add color and definition. For a rouge pout with staying power, it's essential to prep the lips before applying color. I always apply foundation or concealer over the lips before I apply color to even out and neutralize the color of your natural pigment and create an even texture for color to adhere to, making for a cleaner lip finish. Always apply lip liner last to perfect the shape of the lips and keep color in place without creating a harsh line.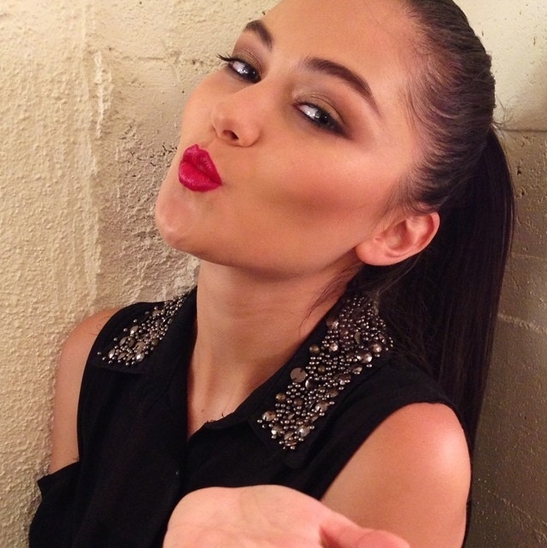 An impeccable red lip at the Art Institute Fashion Show in Los Angeles
From the city to the shore, summer is the ideal time to experiment with a fresh take on your go-to look.