For my summer sojourn my wife and I took our four daughters to Greece. We try to make a trip every year, visiting different parts of the country so that the girls can get a sense of the distinctive regions that make Greece such an integral part of our heritage and one of the most popular destinations on the planet.
Our first stop was Kinsterna Hotel and Spa in the Peloponnese, which is the ideal base for exploring the olive, citrus and peach groves of Monemvasia while taking in views of the awe-inspiring Aegean Sea. The area has a rugged, salt-of-the earth beauty that's a refreshing escape from the high-gloss sheen of Hollywood.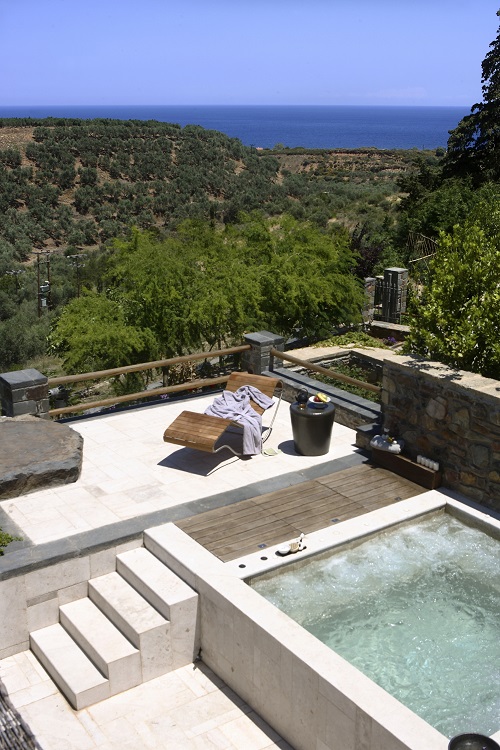 In addition to offering an instant attitude-adjustment, my surroundings are a constant inspiration for my color collections and this area of Greece is brimming with shades and richness that can be used to create gorgeous looks. Some products like my Mediterranean Blue nail polish draw directly from these vibrant hues, while often it's more the feeling of a place that informs a look or collection. Greek women have an easy allure that's undoubtedly inspired by their breathtaking surroundings but also influenced by European glamour. This aesthetic drives me to design products that create a fresh, glowing complexion accented with a luxurious bold lip or a sultry metallic smoky eye.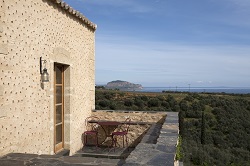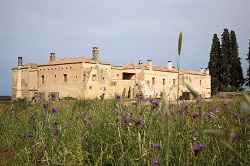 Of course nature is comprised of beauty and beasts and visitors should be wary of the bees that tend to swarm the area. I'm quite enamored with bees at the moment as they are the royal emblem of Napoleon Bonaparte that inspired my holiday collection for 2013, but their stings can be painful. Keep your eyes open for these royal pains so you can spend every minute appreciating the rugged beauty and relaxed vibe of Monemvasia.