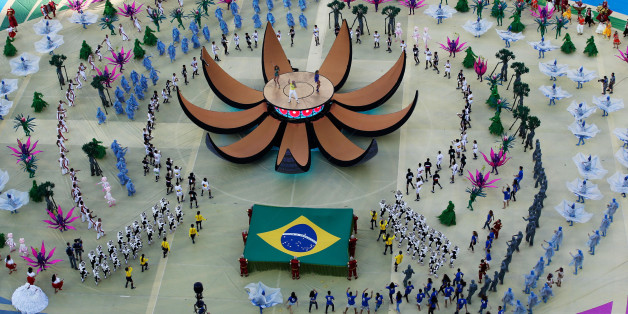 From any angle you look at it, there is no denial that the World Cup in Brazil is making history. As expected, Brazilians cannot talk about anything else -- they are either following the quite exciting games or the protests that are happening all over the country.
Protests have so far been smaller than people thought, but the same cannot be said of police brutality. On opening day, a group of protestors were showing their support for São Paulo underground workers who had been fired after going on strike, when policemen fired rubber bullets and tear gas, forcing them to take refuge inside the headquarters of the union. A CNN journalist and an AP photographer were also injured. In Belo Horizonte, Agência Publica's reporter Bruno Fonseca heard testimonies of police slapping, kicking and detaining protestors.
"We were treated as dangerous criminals," said 23-year-old Cleiton Martins. "They even tried to put cuffs on our ankles."
Meanwhile, if there is someone satisfied with the World Cup, it seems to be FIFA's President Joseph Blatter. In the annual congress of the Federation, held one day before the opening of the World Cup in São Paulo, he was able to defeat a proposal by the European Federation of Football that would limit the time one could be FIFA president to eight years, and the maximum age to 75. Blatter is 78 and has been in charge for the past 16 years.
Right there on stage he announced that he would share some of the profit that FIFA made in this World Cup -- the most lucrative ever. He gave away U.S. $200 million to the federations that are part of FIFA.
"Are you happy?" he asked from the stage. And then Blatter danced on.