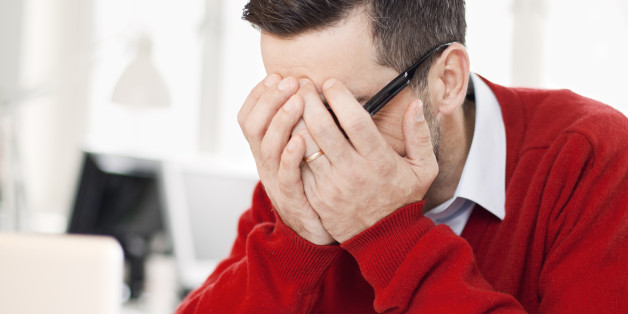 The winter of 2013, my sophomore year, was a bad one. I would know because I was out in it every day. As soon as I came home from school, I would fly to my room, change into my running clothes, and be out the back door to run. Every single afternoon, regardless of the temperature outdoors or the frosty snow hitting the ground, I would go running. I would run anywhere between eight and nine miles a day, leading to over 50 averaged miles a week -- a high number, especially for an adolescent girl. I was out running for so long there were times I would return home in the pitch dark, with not even a hint of moonlight to guide my way.
I was preparing for my track season. Just the year before, I had been unable to participate in track because of what I had believed to be a hamstring tear. After having an MRI over the summer, I learned there was no injury to speak of. And after a relatively successful cross country season in the fall, I wanted to make a big splash in my track season. In middle school, I had been one of the best runners on the team and had won several races; I wanted to return to that status.
When the first week of track practice rolled around in February, I knew I was on that path after only a few practices. In just four days I already stood out from the pack.
But that's where the path ended.
Friday of the first week we had a hard workout: 10 400 meter laps with no breaks. It was a tough workout but, again, I was one of the leading athletes. I would return home happy with my workout and myself. All of my hard work was finally paying off. Later that night, however, I had a funny feeling in my right foot: Every time I walked, it felt like it was cracking. I thought nothing of it until the following day, though, when I went out for a recovery run. The pain was so excruciating in my foot that I could not even finish my run. And just a few days later, one diagnosis from an orthopedic and all my blood, sweat, and tears came crashing down on me: I had a stress fracture.
For seven entire weeks, I was forced to hobble around on crutches. For seven entire weeks, I would cry myself to sleep, punch my pillow, hit walls. I was so angry I wanted to scream. I had worked so hard for this, had been working hard for years to become a greater runner. And what had my toil produced? Nothing. All my hard work down the toilet, and with nothing to show for it. Being on crutches only added to the frustration as I attempted to navigate high school hallways and withstand all the pitying looks. I had track friends telling me "how much they missed me" and, let me say, I did not realize how crowded high school hallways were until I was hobbling through them.
For those seven weeks, I also had to withstand my father's wrath, which was probably the most difficult of it all. Ever since I became serious about running in the seventh grade, my father had told me during countless dinners how running would produce nothing for me, that I didn't have the natural ability, and that I would end up with nothing but wasted time. In typical teenage fashion, his advice had gone in one ear and out the other. Like many, I sought to prove my father wrong. At the time, all I wanted was to be a great runner, and nothing was going to stop me.
I realize today that the mistake I made was not running and getting injured. Dozens of athletes at my school are injured at the start of every sports season. The real mistake I made was taking the running path in the first place. I should have heeded my father's advice. I know all the best philosophers in the world say to live without regrets, but when I look back on the short life I have lived, I can't help but to regret that I ever went down the running path. There are countless hours I have wasted pounding the pavement, and those are hours I simply will never get back.
That is my reflection today. When I was enduring the seven weeks of my injury, those were not at all my thoughts. My single regret was my stress fracture. I believed at the time it had nothing to do with over exercising. I had fooled myself into thinking I had stepped on it funny during practice and that it had nothing to do with all my work.
How, you wonder, did I go from that clueless girl to the one I am today?
The transition really comes right down to that stress fracture. Being away from track and running for the first time in a long time allowed me to be away from that entire environment. I was no longer around all my running friends, no longer around the mindset that running was everything. My father's advice had finally become a reality and I could no longer ignore it. A simple crack in my metatarsal bone ending up changing my entire life perspective. After those long seven weeks, I no longer viewed running as everything, no longer believed I could be a great runner and, even more important, no longer wanted to be a great runner. In the months ensuing my injury, I began to pursue other ventures: I joined my local robotics team, something I would never have done had I still been hooked on running; though I've always been a good student, I became even further invested in my academics, and became further involved in my community and school overall.
It goes so far beyond just becoming a better, more involved person though. At the time, I had no idea where I wanted to go or what I wanted to do with my life. The only thing I knew was that I wanted to run. After joining my robotics team, I knew I wanted to pursue robotics. I would never have found that had my stress fracture never occurred. I started to look beyond the narrow scope of the running world I had always known. I started to look beyond myself.
Something within me had undoubtedly forever changed, and for the better. That stress fracture, the epitome of my one big mistake, actually led to the biggest turning point of my life thus far. Looking at that, one would say I shouldn't regret running as it led me to who I am today. But my father, whenever he reflects on my change, always says to me "If only you had listened, you would have saved yourself so many hours. Could have been that person earlier." His words bite deep, as wasting time in my life is the one thing I hate most. And I guess I only have myself to blame for not listening to my father's wisdom. I comfort myself by saying that sometimes there are mistakes you have to make yourself to truly appreciate them; sometimes there is wisdom you can't hear, but have to experience.
In the end I guess I really shouldn't regret taking the running path. None of us, really, should regret our big mistakes. We would not be the people we are today without them. I continue to tell myself that, but I admit there are days I still regret it. Days I wish I could go back and do it over again. Rather than waiting for a time machine to be invented, though, I will accept the path I have taken, accept the mistakes I have made. Accept that, yes, I have regrets, but that there is no way I would be who I am without them. Accept that often times what we believe to be our biggest mistakes lead to the biggest turning points of our lives.