On Saturday evening, the Dorchester Collection awarded their second annual fashion prize to Anndra Neen at the "Pink Palace" Beverly Hills Hotel. Anndra Neen is the label of sisters Phoebe and Annette Stephens, who were born and raised in Mexico City, schooled at U.S. universities and have art in their DNA. Their grandmother, Annette Nancarrow, was a painter, sculptor and jewelry designer who was friends with such legendary artists as Frieda Kahlo, Diego Rivera and Anais Nin.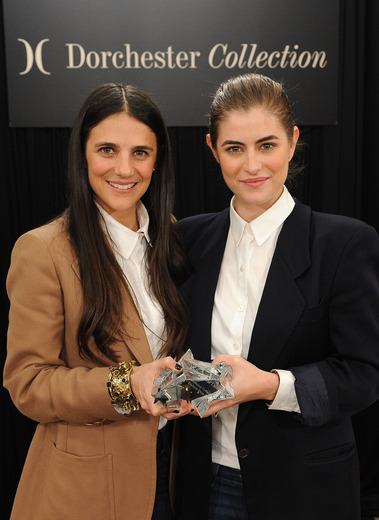 Photo: 2011 Dorchester Collection Fashion Prize Grand Winners Phoebe and Annette Stephens, creators of Anndra Neen, Photo Credit: Dorchester Collection
What made the sisters stand out among three other finalists? Consistent wow factor. In a field of strong talent, including Giulietta by Sofia Sizzi, Julian Louis and Siki Im, the sisters rocked the runway with eye-popping originality in every piece. From the mesh metal suitcase, to steel chokers and wrist armory, the effect of the metals and design is a very seductive blend of strength, power and sensuality -- something you could wear to a Wagner opera or on the red carpet -- as Jessica Alba and Anna Paquin have both done.
Photo: Anndra Neen's New York Fashion Week "Trojan Horse" presentation, Photo Credit: Anndra Neen
The Dorchester Collection pride themselves not just on the prize money -- $40,000 -- but also on the opportunity afforded to the winning designers. Phoebe and Annette Stephens will showcase their Anndra Neen collection during Paris Fashion Week in 2012 at Hôtel Plaza Athénée, which is located in the heart of the Paris Haute Couture district. Christian Dior considered Hotel Plaza Athenee his "second home" and named his Plaza and Athénée suits after the hotel. No doubt the Dorchester Collection hopes to launch Anndra Neen likewise into the eternal galaxy of fashion stars.
You'll start to see Anndra Neen's show-stopping jewelry and accessories in the pages of Vogue and Vanity Fair and in the fashion departments of high-end retail shops in 2012. And when you do, it will be thanks to the Dorchester Collection, owners of Hotel Bel-Air, the Beverly Hills Hotel and Hôtel Plaza Athénée, to name a few.