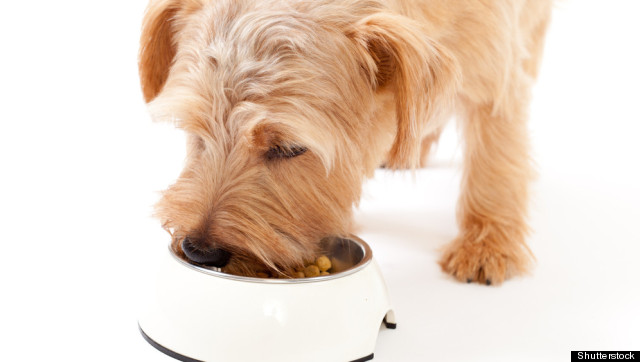 Since the dawn of documentaries like Super Size Me and Food, Inc., America's relationship with food and nutrition has undergone a significant change. Words like gluten-free, sustainable and free-range have entered our lexicon, and many of us are taking a second look at labels and thinking twice not just about what we put into our bodies, but also where it comes from. It follows naturally that as we make better and more informed choices about our own food, we would also start giving more careful consideration to what we feed our pets.
As Co-CEO of the nation's leading pet health insurance company, and executive editor of fetch! magazine, I consider myself an informed consumer. Like most pet parents, I try to make the very best choices in pet food and I am willing to pay for a better, more healthful product to help my pets live their best life. But it turns out that knowing what to look for on labels is only the beginning, and that even products from companies with a sterling reputation can sometimes come up short.
This lesson hit home at the Petplan offices just recently. As the editorial team was putting the finishing touches on our Gourmet Issue (due in homes and stores on August 31), the news broke that a product we planned to recommend was being recalled. Though this is just the latest in a string of pet food recalls making headlines this year, we were rattled. After all, this was a high-end treat made with cage-free chicken, Vitamin E and flaxseed, from a manufacturer we trust. While we love to cover policyholders when they make unexpected trips to the vet, we certainly don't want those visits happening because of a product we endorsed! It begs the question -- how can you really know if what you're feeding your pet is safe?
We chewed on that for some time as our Gourmet Issue went to press. Pet food recalls are a problem our team of expert veterinarians have written about in the past, and while we can share insight into the health dangers associated with unsafe products, it is much harder to know what to say to pet parents who want to be proactive about safeguarding their pet's diet. In our global world, where food from our corner store often hails from faraway places, even healthy, nutritionally-rich food or treats can pose a risk. That said, taking a measured approach to pet food can help you avoid potential pitfalls.
Do your homework
Carefully examine the ingredients -- and ingredient sources -- in your pet's food. Talk to your vet about your pet's age, breed and health history and ask for recommendations as well as suggestions of foods to avoid. Take to the Internet to check out the manufacturer; see if they have a Veterinary Nutritionist on staff and look for any recent recalls in the news. Don't forget to give due diligence to treats!
Stay informed
One advantage of our 24-hour news cycle is that it is relatively simple to track topics of interest. Setting up a "pet food recall" Google alert, subscribing to FDA alerts and following experts on Twitter like @AVMARecallWatch can help you stay ahead of the curve. Keep up with veterinarians who blog, like Dr. Ernie Ward, Dr. Kim Smyth and Dr. Jules Benson for the latest pet health news and information.
Trust your gut
If you suspect something is wrong, go to your vet -- whether a recall has been issued or not. You know your pet better than anyone, and any interruptions to or changes in their eating patterns and behaviors can spell trouble. Food-borne illnesses and complications from food contamination can develop rapidly, so it is always best to seek medical attention for your pet at the first sign of trouble.
Expect the Unexpected
Of course, no matter what plans you make, life has other plans. After asking ourselves how you can really know if what you're feeding your pet is safe, we all arrived at the same unsettling conclusion -- you just can't. Which is why you should consider the worst case scenario and put a plan in place to tackle it. Take it from someone who has been there -- the emergency vet is no place to make expensive decisions about your pet's health. Prepare for surprises, protect your pet with dog or cat insurance and pray that you never have to use it.
At the end of the day, by arming yourself with knowledge and expecting the unexpected, you can avoid letting worry about your pet's diet overshadow the simple delight of providing him or her with a nourishing meal or tasty treat. Food is one of the ways we bond with one another, one of life's pleasures that can be shared with those we love, whether they have two or four legs. Our increased awareness about where our food comes from (and this year's increased frequency of recalls!) may cause a touch of trepidation, but ultimately, our understanding can lead to a deeper appreciation for how food keeps our bodies healthy, gives us energy to care for ourselves and our pets, and inspires us to taste all that life has to offer.