September 18th marked the beginning of ArtPrize, which was the world's largest open art competition held throughout the city of Grand Rapids, Michigan. For [Fashion Has Heart], it meant months of planning and hard work finally coming to fruition.
[FHH] flew all of the veterans back for the unveiling of their designs on Sept. 11th. The tragedy on 9/11 is an event that inspired many of our Heroes to take up arms on behalf of our country. With the 12th anniversary of 9/11 falling a week before ArtPrize officially began, it seemed very fitting to host a special Grand Opening for these Heroes' stories on that night.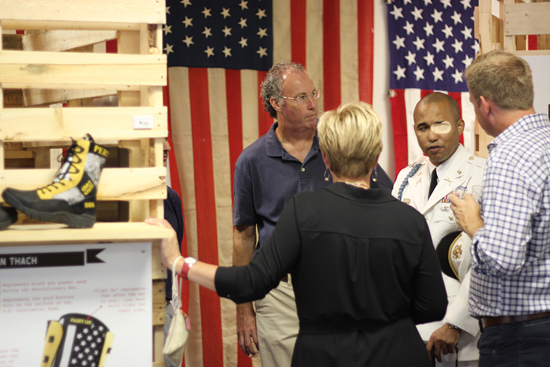 The opening allowed attendees to meet the veterans and hear the meanings behind their designs.
The exhibit, complete with a mini-documentary explaining the creative process, was very well received. On one side of each Heroes' shipping pallet display, there was a blank canvas that attendees could leave personal messages for the Heroes. Less than a week after the event has begun, their boards have already filled-up. Following ArtPrize, each Hero will be given their boards to hang in their homes, making them a constant reminder of the hundreds of people who are supporting them in their post-service duties.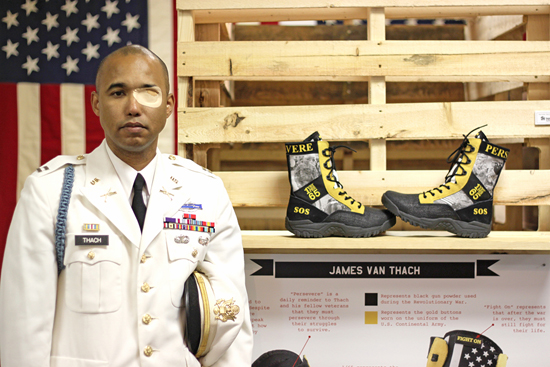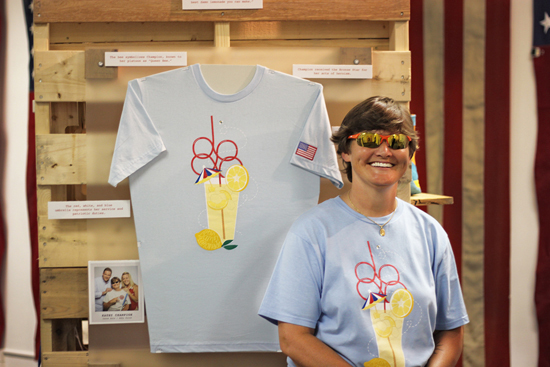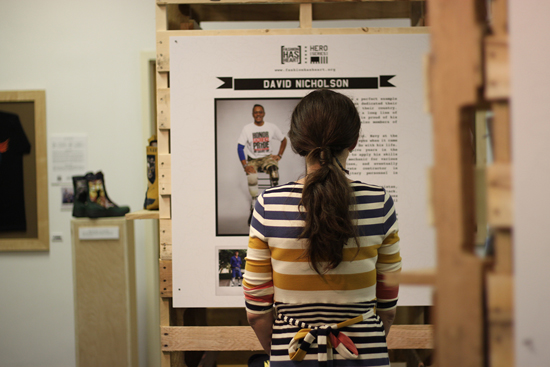 Throughout the venue, each veteran Hero had their own shipping crate boxes displaying their t-shirt and Bates boot designs, as well as their personal stories.
The HERO [series] will also be opening at The Forbes Art Galleries in collaboration with Kendall College of Art and Design starting Nov. 11.

Check out the [Fashion Has Heart] site for a preview of this year's designs before they go up in the webstore!