The Brazilian political scene was rattled by an unlikely meddler. "Was Lindsay Lohan paid to endorse their presidential candidate on social media?" -- wondered the Internet in the Southern Hemisphere. That would be illegal in Brazil -- and unquestionably sleazy anywhere else. On Tuesday, October 21, the actress posted, on her Twitter and Facebook pages (see below), her support for Aécio Neves -- presidential candidate from the Brazilian Social Democracy Party (PSDB).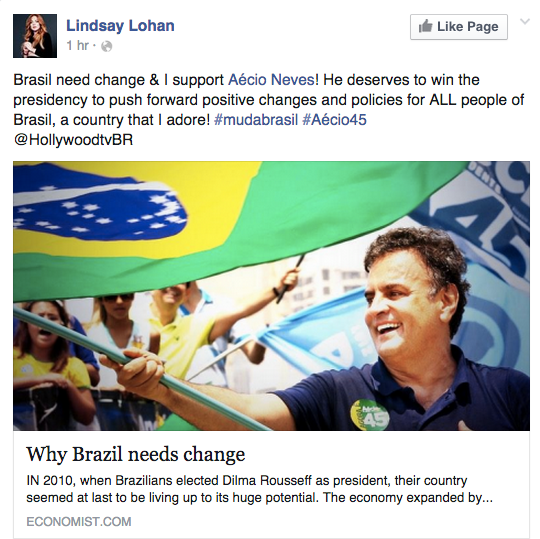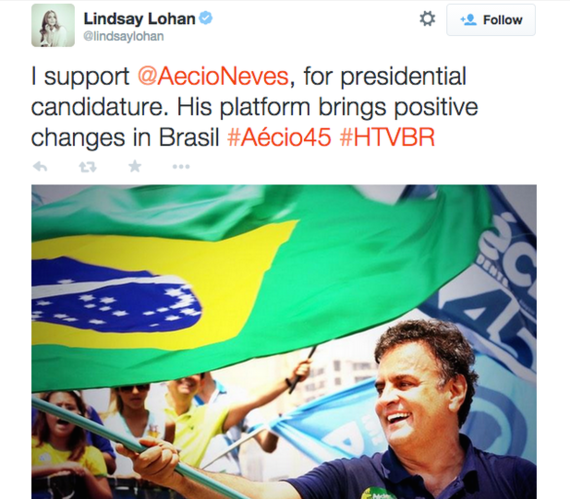 And the Brazilian reaction was just as entertaining as political Lindsay:
"Em rede social, Lindsay Lohan anuncia apoio a Aécio Neves" pic.twitter.com/PtiUrrFmFI

— caçador tcheco (@thearrombaram) October 21, 2014
saiu resultado Datafolha depois do apoio de Lindsay pic.twitter.com/dSu1IqMoiv

— Danilo 0stent4çã0 (@danilo_sanches) October 21, 2014
RT @lindsaylohan: I support @britneyspears for presidential candidature. Her platform bring positive change in Brasil pic.twitter.com/HYzbNRp2P7

— ANJO (@GLStecanela) October 21, 2014
sobre lindsay (e qualquer outra celeb gringa apoiando qualquer partido) pic.twitter.com/uFpjsu3JQg

— victor oliveira (@victoroliveira) October 21, 2014
Everyone seemed obsessed over LiLo's "opinion" on Brazilian politics and amused by the partying background the Hollywood darling has in common with the candidate, but wasn't anyone curious about the "#HTVBR" hashtag and tagged Facebook page?


The "HollywoodTV BR" is -- as defined by their website -- a "direct and strategic connection with Hollywood" through which one can "globally and locally amplify the positioning and message of brands through prestigious endorsement and branded content with the biggest artists in the world of entertainment":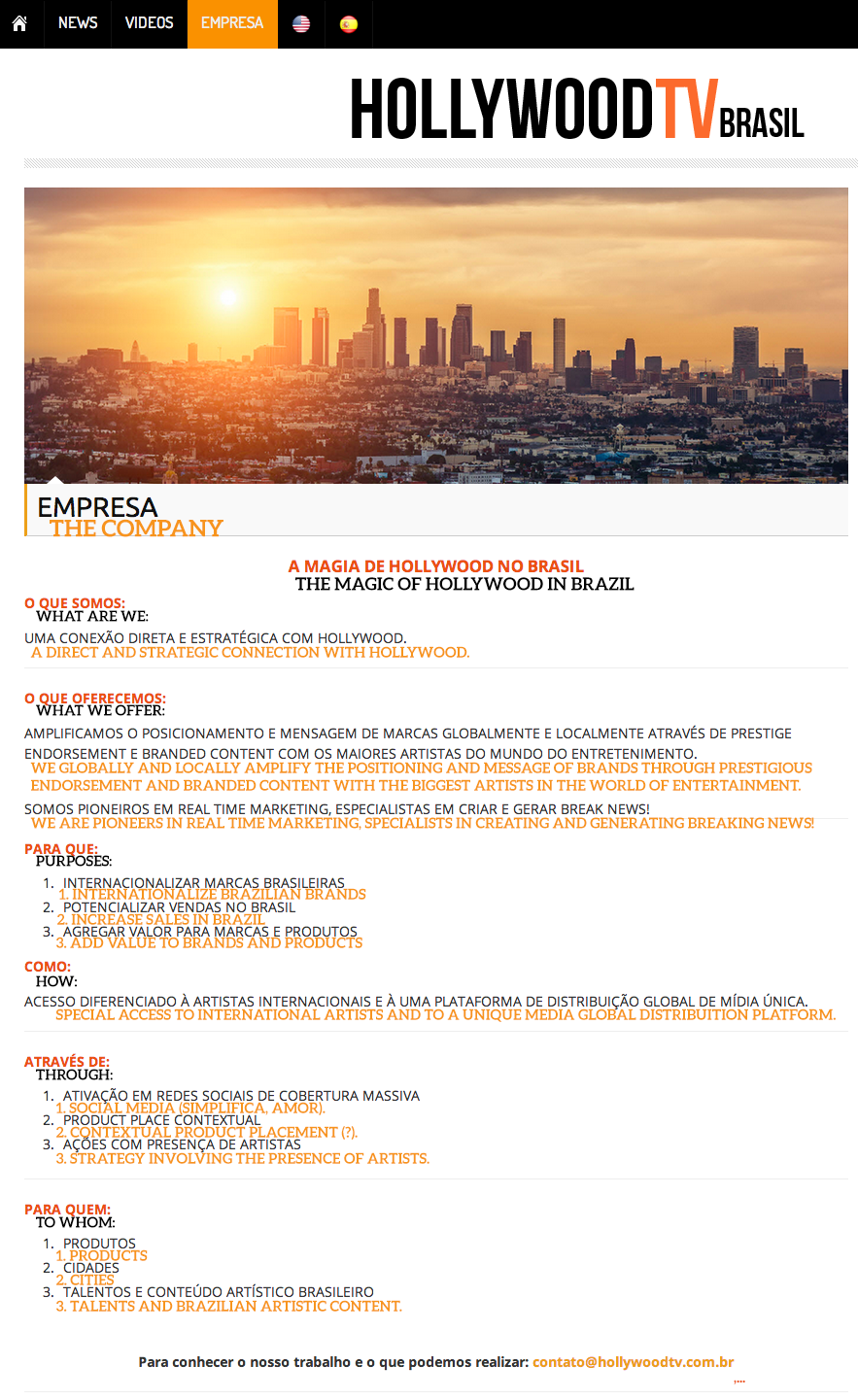 While looking through HollywoodTV BR's website, I felt similarly to when, in 6th grade, a few poorly behaved children pulled down my classmate's pants. She was a sweet girl -- and a very shy one, so the embarrassment was super contagious and fast-spreading. That feeling of embarrassment is as wronging as it is disappointing: if Aécio Neves is trying to paint Brazilians as stupid and so lacking of values, I hope to all my saints that he doesn't succeed.
Ai, Brasil. Por quê?
CORRECTION: This post previously misidentified Aécio Neves's political party. He is a member of the Brazilian Social Democracy Party (PSDB), not the Brazilian Democratic Movement Party.