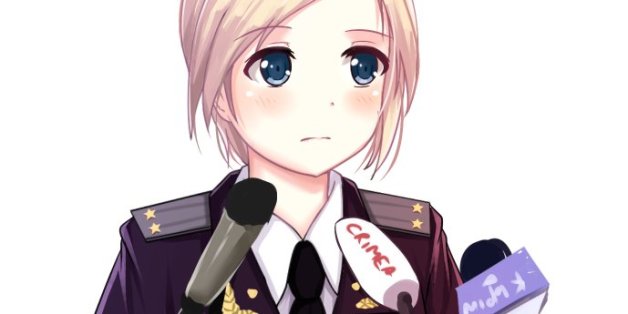 This week, Turkish Prime Minister Recep Tayyip Erdogan led his governing party to victory in local elections in the midst of a corruption scandal and an effort to shut down Twitter, YouTube and Facebook. The WorldPost correspondent Sophia Jones reports on his victory from Istanbul. Prominent Turkish commentator Cengiz Candar offers the view that, though Erdogan won 45 percent of the vote, the other 55 percent of the electorate in his polarized nation would continue to contest encroaching autocracy. At the end of the week, the Turkish high court removed the Twitter ban Erdogan had imposed.
Elections elsewhere also portend turmoil ahead. The WorldPost editorial board member Dileep Padgaonkar raises the specter of "soft-fascism" arising as India swerves right toward an election victory in May for the Hindu nationalist BJP. In a blog post titled "Fascism with a Feminist Face," Naomi Wolf takes a look at the troubling rise of Marine Le Pen's National Front in France as European parliamentary elections approach.
"Dead Aid" author Dambisa Moyo points out that China has now become Africa's largest trading partner and is helping the continent develop through infrastructure and other investments in a way the West never did. Rwandan First Lady Jeannette Kagame remembers the horror of genocide 20 years ago. Nobel laureate Desmond Tutu preaches forgiveness in a powerful appeal for reconciliation in all conflicts. Another Nobel laureate, Al Gore, reviews the latest urgent warnings on climate change.
In a series of highly provocative exchanges, the Chinese scholar Wang Hui and German elder statesman Helmut Schmidt -- who often met Mao and Deng Xiaoping -- discuss China's civilization and its modern power. Schmidt acidly rejects the idea of "selling democracy to China" and also bluntly argues that "Japan has no friends in Asia, and neither does China." The WorldPost correspondent Matt Sheehan writes about the biggest Chinese indie rock band touring California and a fiasco over the Chinese owned BYD plant in California meant to supply batteries for the coming surge in electric cars.
Pussy Riot members Nadia Tolokonnikova and Masha Alyokhina call on the West to "sanction oligarchs but give ordinary Russians visas." We report also on the curious case of the new pro-Russian Prosecutor General in Crimea, Natalya Poklonskaya, who has become an anime cult figure in Japan.
On the shifting world order, Nader Mousavizadeh writes that the West misread Putin -- as it does the rest of the world -- because it wrongly assumes history is converging in its direction. Writing from Singapore, analyst Joergen Oerstroem Moeller predicts that the discovery and exploitation of new energy resources in the U.S. through fracking will fracture the decades long U.S.-Saudi alliance and thus transform Middle East politics. Former German Defense Minister Karl-Theodor zu Guttenberg proposes how to protect personal data, both from government and from Google. In an excerpt from his new book, "The Zero Marginal Cost Society," social theorist Jeremy Rifkin envisages an end to capitalism as we know it.
Finally, a victory. Captain Paul Watson of the anti-whaling Sea Shepherd Conservation Society declares vindication as the International Court of Justice rules against Japan's whaling practices.
WHO WE ARE

EDITORS: Nathan Gardels, Senior Advisor to the Berggruen Institute on Governance and the long-time editor of NPQ and the Global Viewpoint Network of the Los Angeles Times Syndicate/Tribune Media, is the Editor-in-Chief of The WorldPost. Farah Mohamed is the Managing Editor of The WorldPost. Alex Gardels is the Associate Editor of The WorldPost. Nicholas Sabloff is the Executive International Editor at the Huffington Post, overseeing The WorldPost and HuffPost's 10 international editions. Eline Gordts and Ryan Craggs are HuffPost's World News Editors.

CORRESPONDENTS: Max Rosenthal in Beirut; Sophia Jones in Istanbul; Matt Sheehan in Beijing.

EDITORIAL BOARD: Nicolas Berggruen, Nathan Gardels, Arianna Huffington, Eric Schmidt (Google Inc.), Pierre Omidyar (First Look Media) Juan Luis Cebrian (El Pais/PRISA), Walter Isaacson (Aspen Institute/TIME-CNN), John Elkann (Corriere della Sera, La Stampa), Wadah Khanfar (Al Jazeera), Dileep Padgaonkar (Times of India) and Yoichi Funabashi (Asahi Shimbun).

CONTRIBUTING EDITORS: Moises Naim (former editor of Foreign Policy) and Nayan Chanda (Yale/Global; Far Eastern Economic Review). Katherine Keating (One-On-One) and Jehangir Pocha (NewsX India) .

The Asia Society and its ChinaFile, edited by Orville Schell, is our primary partner on Asia coverage. Eric X. Li and the Chunqiu Institute/Fudan University in Shanghai and Guancha.cn also provide first person voices from China. We also draw on the content of China Digital Times. Seung-yoon Lee is The WorldPost link in South Korea.

Jared Cohen of Google Ideas provides regular commentary from young thinkers, leaders and activists around the globe. Bruce Mau provides regular columns from Brucemaudesign.com on the "whole mind" way of thinking. Patrick Soon-Shiong is Contributing Editor for Health and Medicine.

ADVISORY COUNCIL: Members of the Berggruen Institute's 21st Century Council and Council for the Future of Europe serve as the Advisory Council -- as well as regular contributors -- to the site. These include, Shaukat Aziz, Gordon Brown, Fernando Henrique Cardoso, Juan Luis Cebrian, Jack Dorsey, Mohamed El-Erian, Francis Fukuyama, Felipe Gonzalez, John Gray, Reid Hoffman, Fred Hu, Mo Ibrahim, Alexei Kudrin, Pascal Lamy, Kishore Mahbubani, Alain Minc, Dambisa Moyo, Laura Tyson, Elon Musk, Pierre Omidyar, Raghuram Rajan, Nouriel Roubini, Nicolas Sarkozy, Eric Schmidt, Gerhard Schroeder,Peter Schwartz, Amartya Sen, Jeff Skoll, Michael Spence, Joe Stiglitz, Larry Summers, Wu Jianmin, George Yeo, Fareed Zakaria, Ernesto Zedillo and Zheng Bijian.

From the Europe group, these include: Marek Belka, Tony Blair, Jacques Delors, Niall Ferguson, Anthony Giddens, Otmar Issing, Mario Monti, Robert Mundell, Peter Sutherland and Guy Verhofstadt.
MISSION STATEMENT
The WorldPost is a global media bridge that seeks to connect the world and connect the dots. Gathering together top editors and first person contributors from all corners of the planet, we aspire to be the one publication where the whole world meets.
We not only deliver breaking news from the best sources with original reportage on the ground and user-generated content; we bring the best minds and most authoritative as well as fresh and new voices together to make sense of events from a global perspective looking around, not a national perspective looking out.