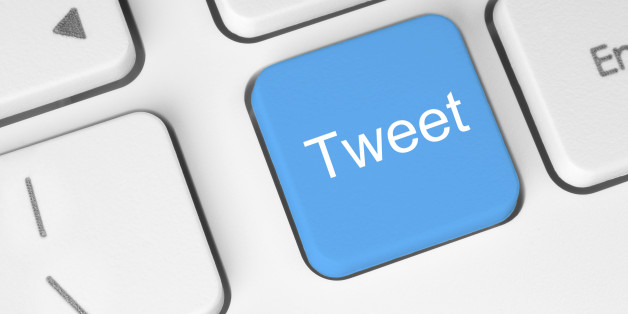 Charles Johnson may be one of the most disliked men on the internet, but he still has a major book deal -- for now. In July, Johnson announced proudly that he had inked a deal with St. Martin's Press, a veteran New York publisher and part of the global giant Macmillan.
Now, a Twitter campaign is asking some questions of St. Martins. An image posted by the campaign encourages St. Martin's to "#DropJohnson," and cites Johnson's now notorious tweets about Jackie, the alleged rape victim in the controversial UVA story. It also cites other Johnson tweets, including his retweeting of a message that "FakeRape Bitches Must be Punished" and a tweet wishing more police would "shoot and kill more would-be #MichaelBrowns."
The image has been retweeted hundreds of times, with numerous users querying St. Martins over the wisdom of publishing Johnson, including the prominent (unrelated) blogger Charles Johnson of Little Green Footballs and the leftist journalist Doug Henwood.
So far, St. Martin's has ignored the wave of protest. Their official Twitter account has continued to put out notifications about upcoming releases and to thank people who like their books -- while steadyfastly ignoring the growing heap of questions over Johnson. St. Martin's has also deleted postings of the anti-Johnson image from its Facebook page. The publisher did not reply to emailed requests for comment.
This is not the first time St. Martin's has taken flak for its choice of author. In 1996, the publisher was forced to hastily drop a book about Joseph Goebbels by the historian David Irving, due to Irving's open sympathy for Nazis and his Holocaust denial.
One reason Johnson's book deal seems to be attracting protest is that, according to the publishers, it focuses on Johnson's signature brand of "opposition research." The Twitter users have taken this to mean it is a "doxxing how-to guide," doxxing being a slang word for the tactic of discrediting one's enemies through exposing their private personal information. Johnson has become strongly associated with this method; his posting of two New York Times reporters' home addresses necessitated police involvement after they began receiving threats.
So far, St. Martin's has no information about the status of Johnson's book on its website, and it remains to be seen whether they will go forward with the decision to publish him. Commentary magazine editor John Podhoretz has called Johnson "unimaginable filth," and New York Times critic David Carr recently compared him to an evil slime from the movie Ghostbusters. St. Martin's does not appear to share these opinions, but for now the chorus of tweets urging them to #DropJohnson continues to grow.