Throughout National Hispanic Heritage Month this year (Sept. 15-Oct. 15), communities across the country are honoring the many contributions Hispanic and Latino Americans have made both to our nation and to their own cities and towns. This reflection is a great starting point for thinking about how to revitalize your own community while also honoring diverse heritages.
Norma Ramirez de Miess, Senior Program Officer at the National Trust Main Street Center, travels regularly to work with individual Main Street programs all over the country and help them reach out to their Hispanic constituents.
"Downtowns are at the heart of the community for everybody, and most cultures, even outside the U.S., have downtowns as their centers," she says. "There is great potential for Main Street to be the catalyst for inclusion."
Ramirez de Miess distills her long experience of building inclusive programs into three key principles: 1) understand what is shared among people in the district; 2) recognize the differences; and 3) build bridges. With these building blocks in mind, let's look at 10 ways your town can connect with its Hispanic communities.
1. Spot economic opportunities. In many Main Street communities, often the more recent immigrants of the Hispanic community have become the primary economic force in once-forsaken downtowns. Take Woodburn, Oregon, for example. When an outlet mall dried up downtown business, the first-generation Mexican migrants living there saw an opportunity to start businesses in the vacant storefronts. Such entrepreneurship created a niche retail experience in the region, one that leveraged its Hispanic roots and also helped bring downtown Woodburn back to life.
2. Get hands-on. Betsy Cowan, Main Street manager in Egleston Square, Roxbury, Massachusetts, suggests that "tailored, on-site bilingual group training and one-on-one assistance programs designed for micro-businesses, although requiring a higher investment of time and resources, have been proven to yield results." For example, with Cowan's help, one local grocer realized that by making minor façade improvements and adding certain products to his stock, he could transform his business from a store catering primarily to Hispanic residents into a marketplace for all the neighborhood's residents.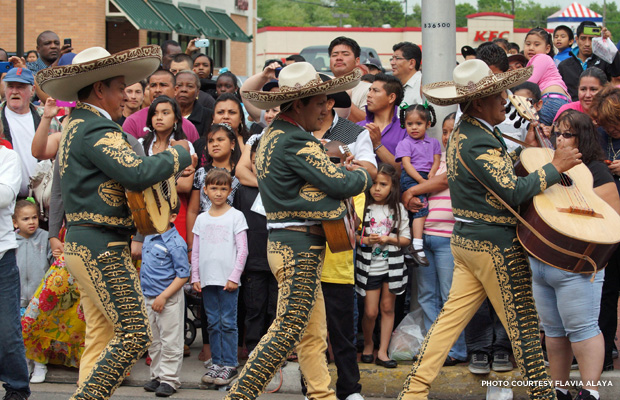 3. Start at the very beginning... A truly inclusive Main Street program needs to involve members of the Hispanic community on a fundamental planning level, whether through representation on the board of directors, partnerships, or volunteers. As Ramirez de Miess says, "When there's no sense of ownership, there's absolutely no commitment in the community to participate."
4. ...and start small. Not all Hispanic business owners might be as comfortable with or educated about the formal processes necessary for non-profit organization planning. As Woodburn's Community Relations Officer Robyn Stowers suggests, "sometimes it makes more sense to start small, with the group that needs more coaching, and then strategically bring other groups in" as people gain more trust in the organization.
5. Take it offline. To successfully reach out to the Hispanic community in particular, Ramirez de Miess recommends direct rather than indirect forms of communication. In other words, have face-to-face meetings or visit individual businesses, rather than relying solely on email or phone calls.
6. Throw a party. Special events that celebrate important Hispanic holidays and festivals are perhaps the most visible way for a Main Street program to appeal to its Hispanic constituents. "I joke with people -- just give us a reason and we'll have a party," Ramirez de Miess says. "Celebrations of heritage, of family, are great for any culture." And with the large number of volunteers required for a special event, celebrations are a great way to build a base of support in the Hispanic community for a growing Main Street.
7. Go bilingual in Spanish. In towns with a strong Hispanic demographic, make sure everyone can understand flyers, posters, and other promotional materials. In Amarillo, Texas's Center City, the Main Street program translated all of its advertising copy into Spanish and launched a promotional campaign on a Spanish-language radio station for the annual August block party. While most, if not all, Hispanic residents are fluent in both English and Spanish, says Main Street Manager Beth Duke, "it meant a lot to Spanish speakers to hear the ads in the language of their home, it made them feel more welcome. Many people told me that they felt like they were truly invited to the event."
8. Go bilingual in English. The language barrier can go both ways. In Bridgeton, New Jersey, Main Street manager Carola Hartley says that she used to hear complaints from English-speaking residents that it was hard for them to shop at Hispanic businesses due to the lack of English-language signs. In response, Bridgeton Main Street helped Hispanic merchants translate and put up signs and menus in both languages.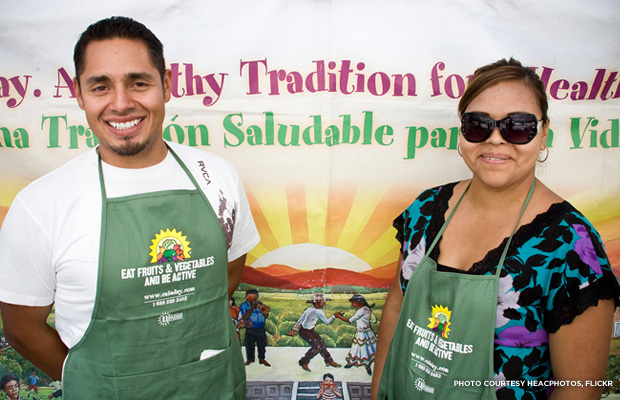 9. Balance preservation with culture aesthetics. In Harlingen, Texas, recent immigrants opening new businesses downtown sometimes have design ideas that clash with the existing built environment. "There's a different aesthetic in Mexico -- large print, bright colors, the more signs the better -- so you want to respect the culture, but you also want to respect the original architecture of the building. You want to merge that," explains Manager Cheryl LaBerge. Downtown Harlingen brings in architects and interior designers to work with individual businesses and educate business-owners about preserving the community's architectural heritage.
10. Know your community's makeup. Diverse ethnicities, nationalities, beliefs, and cultures are combined under the umbrella terms "Hispanic" and "Latino." Moreover, established Hispanic communities as old as the town itself will likely have quite different needs than more recent immigrants or seasonal laborers. Learn your town's particular makeup, and implement initiatives that will best help local entrepreneurs revitalize their businesses and participate in downtown activities.
When in doubt, the first step is always to respect the individual needs and rights of others, so that you can build mutual understanding and trust. As Ramirez de Miess puts it, "Building a relationship of trust means to connect with a genuine interest in people, finding out their needs and preferences. The first efforts need to be about learning about each other."
Now it's your turn. What examples can you share from your community about connecting with Hispanic heritage?