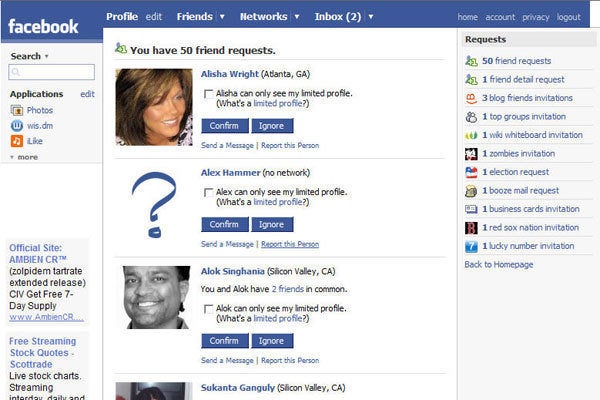 Financial social network, Tip'd, is launching a new set of features that is potentially positioning the platform as the web's heartbeat of social finance. Tip'd 2.0 promises to offer a robust data set comprised of stock quotes, social resources profiling companies featured on Tip'd, and in the spirit of promoting the mashup, what people are blogging and tweeting on a featured company.
A public company's social ticker is linked from a directory of Top 20 Social Tickers Community Director, Muhammad Saleem, states ranking is also a product of user activity. "It's all up to the users, when you submit a story, you add up to 5 tags, the top tickers are based on the most used tickers in the tags section," wrote Saleem in a chat interview.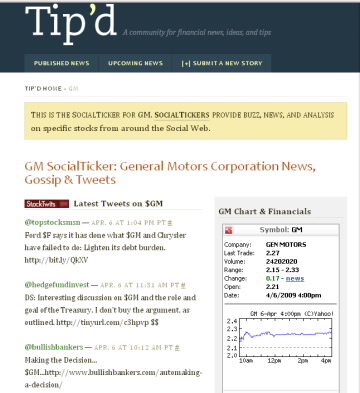 The young social network has grown to 6,500 registered users in under 6 months since it launched into beta on October 18, 2008. Everyday 60 new people register to the site, and 100 stories are posted. Tip'd receives 200,000 page views. It drives 100 to 300 referrals to websites that are 'published' - promoted to the front page, by virtue of Tip'd's user votes. The amount of people Tip'd refers to a 'published' website has grown 300% since the launch of its 1.0 version.
Saleem argues that its rapid growth is largely in part due to people's need to find financial news and advice in this recession. Moreover, Tip'd focuses on the financial category and allows for submission of content into finance sub-categories to fully tailor to the typical financial data hound. The Tip'd narrowly-focused positioning strategy, which somewhat follows one of branding expert, Laura Ries, immutable laws of branding, may help project Tip'd as a leader in the social finance vertical.
"We are always reaching out to business and finance blogs encouraging them to participate and explaining to them the value of participating," writes Saleem. "They try it for a week or so and get hooked."
Stay abreast of on this developing story on Twitter.