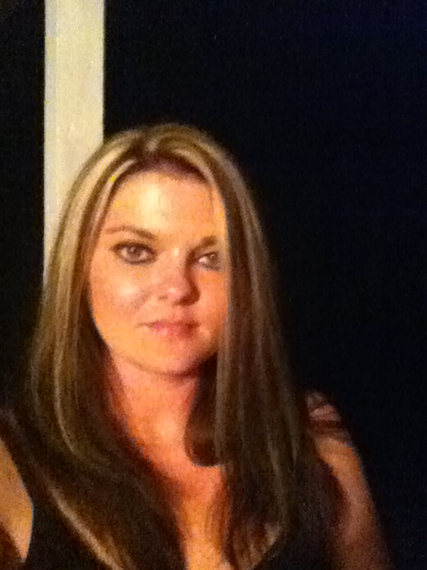 Two years ago I received a phone call from Mike Owens, a cousin from back home on Sand Mountain in Alabama. I need to specify which cousin since I have thousands on the mountain -- literally. Mike was calling to inquire about being an author and the publishing world in general, because his daughter, Christie, had the bug.
I offered him the best advice I could by recommending he have Christie attend Jerry Ellis's writing seminar, which was coming up in a couple of weeks. I was going to be a guest speaker and figured if she was serious about being a writer, this would be a good start. Mike agreed and even paid her fee.
Around Fort Payne, Jerry Ellis is the pinnacle of local literary stardom. His first book, Walking the Trail: One Man's Journey Along the Cherokee Trail of Tears, published by Random House, has accomplished amazing things.
I speak at several writing conferences and seminars each year, where I attempt to disguise information as knowledge and wit as wisdom, all in an effort to light a fire under aspiring authors. I'm not sure how successful I am. I have bumped into people much later who have attended my presentation only to learn they still haven't gotten past writing "Chapter One." So perhaps this article can serve as inspiration.
It was a great honor being invited to speak at a seminar back home. I met Christie there. She was a typical Southern Belle: quiet, unassuming, polite and respectful who attended the same small high school her dad and I attended - Sylvania. Twenty-nine years old, she was married with one son and one stepdaughter, and had been working for the last ten years in a plumbing distribution warehouse, a rough job where most big burly Southern boys fail to last two months.
My relatives in Mike and Christie's family are very musical, most with beautiful singing talents and instrument knowledge. Gospel music is their favorite and they are a joy to hear. But Christie, as we say in the South, couldn't carry a tune in a bucket, so she emerged herself in writing songs and poems, which evolved into books.
Christie really seemed to soak in the information Jerry and I bestowed upon the sold-out event about the Indie side of publishing. Five months later, she published her first Kindle book under the name C.M. Owens. She also started a Facebook fan page, which, by January 2014, had accumulated 63 fans.
That was really the last I kept up with Christie. Like most people, and especially authors, I became too involved with my own life and career. It wasn't until last week when I received an email from Amazon promoting C.M. Owens books that I realized that we just didn't light a fire under Christie, we apparently set off a nuclear bomb.
By June of 2014, she was making twice the money she was making on her day job and wisely made the move to go full time with her writing. That income has since increased exponentially.
In the two short years since that fateful seminar, things have changed drastically. Christie has published 23 books with two more due out this month. All of her books are romance novels of some nature. She has hit the top 100 charts on Amazon for various categories such as paranormal romance, witch romance, vampire romance, romantic comedy, romantic suspense, new adult and college romance to name a few.
Her two best-selling series are The Sterling Shore Series and the Deadly Beauties Trilogy. She wisely makes the first book in the series free to hook her readers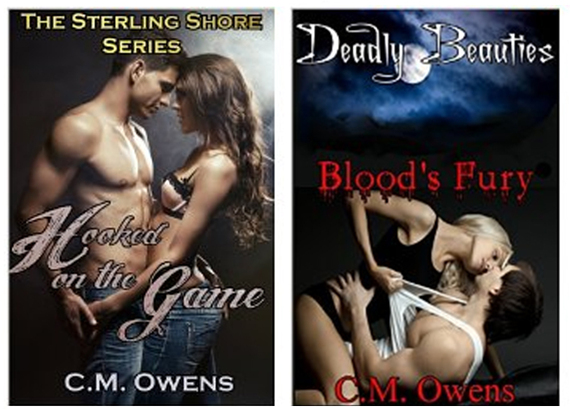 Her newest release for adult series hit #4 in romantic comedy for the U.S. and #102 over all for Amazon UK, ranking #2 in romantic comedy. She adds that due to sexual content and language, it's not recommended for anyone under the age of eighteen.
She now has a total of 3,721 reviews on Amazon, 12,460 ratings on Goodreads, and her Facebook fan page has over 4500 fans and growing. Her books have also twice hit the top seller list for paid books on the Apple iBook stats. Two weeks ago she started a book club forum for her fans, which already has over 900 members.
Christie credits her dad, Mike, as the encouraging force for helping her to pursue her dreams of becoming an author, and her sisters, Tonya and Danielle, who read and promote everything she writes. And of course, she adds, she owes everything to the fans.
I am very proud of this young lady and happy for her success. To make a living writing is every author's dream, but not as common as one might suspect. I hope someday to quit my day job as well, and at the rate I'm going, should be able to by the time I'm 93.
My wife asked me why I don't write steamy romance books. My answer was simple: "Because you have to write about things you at least know a little something about."
Keep on keeping on, Christie. If you're a fan of romance novels, check out her books. And if you love her books or are already a fan, let me say -- "That's my cousin."