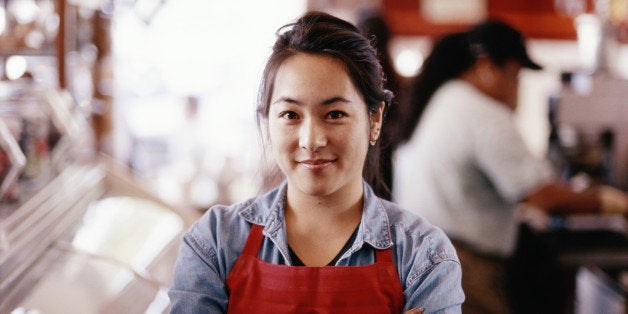 The days are getting longer. The temperatures are rising. The flowers are blooming. That can only mean one thing; it's just a matter of time before your kids are out of school for the summer.
I'm sure they're happily looking forward to sleeping-in, unstructured days, mindless hours of video games and eating you out of house and home. Wait! Don't panic. There's still time for them to line up a summer job.
Having a summer job is a large part of your child's education. That first job continues to be a right of passage. Unfortunately, with the unemployment and underemployment rate, even if your kid is able and willing to work, landing a job might not be an easy task. Over the past several years, the summer job market has become increasing tighter. Jobs, traditionally filled by teens, are being taken by retirees -- with experience.
Help your kid to take the initiative. Talk with them about what type of job they would like to have. Have them do the research and look for jobs on the Internet. There are sites such as Snagajob which post opportunities in your neighborhood. Take them to the mall, to walk around and ask store managers if they're hiring -- filling out applications where available. Encourage them to talk jobs with their friends, and put the word out that they're on the hunt.
Some perfect jobs for teens are camp counselors, ice cream store scoopers, retail sales, landscaping, tutoring, life guards (help them get certified), nannies and golf caddies. These are just some of the jobs that like to hire young, enthusiastic workers.
Perhaps your town or city has a Summer Youth Employment Program. New York City, for example, has a program that provides resident kids between the ages of 14 and 24 with paid summer employment for up to six weeks in July and August. They place the young workers, through a lottery system, in a variety of entry-level positions in Government Agencies, Hospitals, Camps, Museums, and others. They also provide workshops on job readiness, career exploration and financial literacy.
Help your child prepare a brief resume, and rehearse with them for the job interview. This role-play will be hugely helpful. Even seasoned adults often break out in a sweat at the thought of having to interview for a job -- imagine how it would feel if you've never had the pleasure before!
First, explain what to expect in an interview. Go over probable questions, and help them formulate their answers. Then, assume the role of the person doing the hiring, and put those questions to the hope-to-be employee. Be sure to throw some curve-ball questions to keep them on their toes. Finally, switch roles. Demonstrate what a bad interview, poor interviewee, looks like to the interviewer.
Note: It doesn't matter how old your kid is, or whether they've had jobs before, interview role-play is a great tool for preparedness.
Volunteer
Don't forget, a summer job doesn't necessarily have to be for pay. Giving of one's time is always worthwhile. Your kids can volunteer to various charities and gain experience while learning your family's values.
An excellent option for your kid is an internship. This is an ages-old way to learn about a job or business for possible future employment. The structure and responsibility is invaluable experience. Let your kid pick a job that that is of interest and they can ask if they could have an unpaid internship for a month with that company. I love internships because, your kids will develop a relationship with the employer, which could lead to future employment. It never hurts to think about networking.
Just because school's out doesn't mean learning goes on vacation. Even if your kid doesn't land that elusive summer job, the searching, preparing, applying, role-playing and interviewing are invaluable lessons in real life-skills. Summer is the time for expanded freedom, casual attire and family vacation, but it is also the perfect time for real life lessons. Remember, the world around us is an excellent classroom.
Please share your summer job memories with us in the space provided.