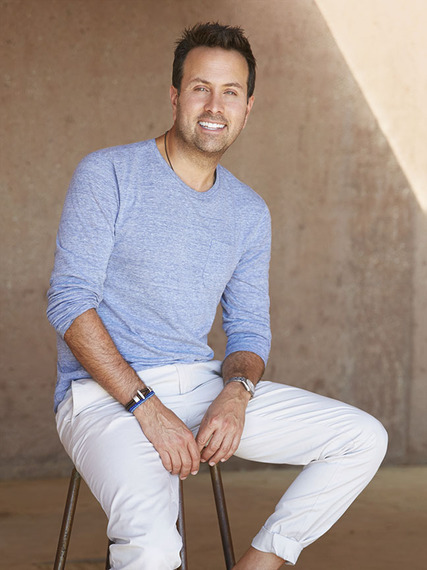 If you have ever picked up a copy of Elle, Esquire, GQ, Vogue or Harper's Bazaar, then you are familiar with the work of celebrity photographer John Russo. He is one of the most sought after editorial photographers in the world and has photographed nearly every A-lister for covers of nearly every major publication. I had the honor and pleasure of meeting John Russo when I was nominated to be in his incredible charity book, 100 Making a Difference (IG: 100mad), which features one hundred remarkable people who have founded charities or launched projects that are truly making a difference in our society and the world. The list includes Maria Shriver, Gwyneth Paltrow, Mark Wahlberg, Dwayne "The Rock" Johnson, Maria Sharapova and Eva Longoria, as well as many non-celebrities, including myself. But, like many, I have seen and appreciated John's work for a very long time, but I had no idea he was the genius behind those iconic covers.
John is without a doubt one of the hardest working photographers on the planet and, like most creative people, he is always thinking of ways to revolutionize or change his field. John Russo's talents are not limited to photography and, since he is involved in nearly every aspect of his shoots from sets to makeup, John decided to use his unique insight to create what is quickly becoming one of the most popular line of beauty products, which includes fragrance, lipstick and nail lacquer. The John Russo Beauty line (IG: @johnrussobeauty) nail polish is becoming the favorite polish of celebrities and is featured on nearly every cover that John Russo shoots. It has even become a favorite of nearly every Beauty blogger, especially "Oh MY Gosh! Polish" (IG: @ohmyghoshpolish), which is one of the most popular nail polish blogs and Instagram accounts. Now, everyone can feel like a celebrity thanks to John Russo Beauty.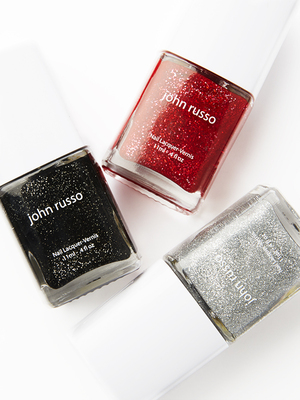 Two weeks ago, John Russo launched the second installment of his incredible line: lipstick. Just like his nail polish, John Russo's new line of lipsticks was an instant hit with celebrities and is one of the hottest new lipstick lines on the market. Even with being one of the most requested editorial photographers in the world and now having one of the most popular nail polish and lipstick lines, it's his charity work of which he is most proud. Whenever someone brings up his editorial work, he always changes the subject to all of the amazing people who are featured in his book. For one of the biggest celebrity photographers in the world, I can honestly say that John Russo is also the most humble. One can't help but be inspired by John Russo's passion for helping and inspiring others while ensuring that his legacy is much more than just his incredible work as a photographer or makeup icon.