Over 20 years ago, partners Dan Kosta and Michael Browne followed their taste buds into winemaking, parlaying their experience as sommeliers into a boutique Pinot winery in Sonoma.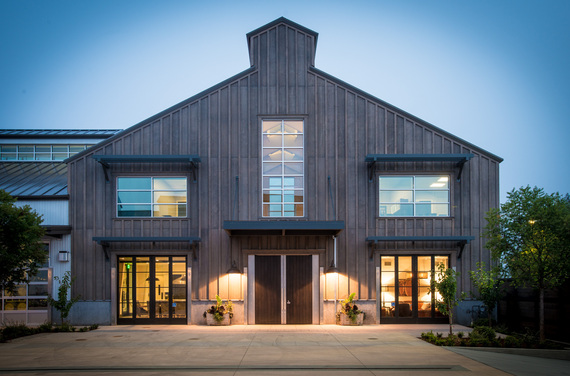 Today, Kosta Browne, is the trusted authority on American Pinot Noir, does more than just produce what some might call the best Pinot Noir ever produced, they are also passionate about giving back and supporting their local community. The private winery is located just next to Sebastopol's hottest new hang-out, The Barlow, where locals and travelers alike imbibe on artisan beer and wine, eat locally acclaimed food, and shop for art and housewares.
On May 28 I had the pleasure of visiting the exquisite winery all decked out for a private event, an experience many will only dream of, before venturing out into The Barlow. Following the event, Kosta Browne generously donated a barrel of their 2014 Russian River Pinot Noir to the Redwood Empire Food Bank, which poured tastings in The Barlow in return for donations. The event raised $7,080 for the Redwood Empire Food Bank. For every $1 donated, the bank can distribute enough food for two meals. With Kosta Browne's donation the organization was able to provide over 14,000 meals to families in need.
The rare, cult following winery has been known for decades as the finest Pinot Noir producer in the area, if not the world. Fans of the wine will wait for years before being added to the mailing list to be among the lucky few to get have the opportunity to purchase the wine, but on this special day, anyone could taste the wine and for a good cause.