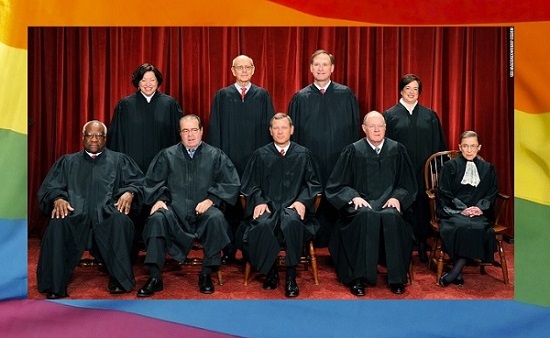 In this episode of Nicholas Snow Live, I bring you the complete audio recording of the oral argument in 14-556, Obergefell v. Hodges, and consolidated cases. Adam Liptak of The New York Times reports:
The Supreme Court,,,was deeply divided over one of the great civil rights issues of the age, same-sex marriage. But Justice Anthony M. Kennedy, whose vote is probably crucial, gave gay rights advocates reasons for optimism based the tone and substance of his questions.
Listen and decide for yourself!
Check Out Current Events Podcasts at Blog Talk Radio with
NicholasSnowLive
on BlogTalkRadio
Listen to this episode on Snow's BlogTalkRadio Network home page.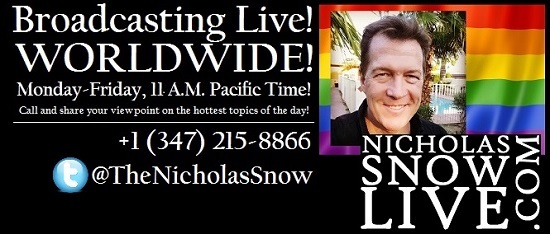 The new focus of Nicholas Snow Live, is the callers themselves! Monday through Friday at 11:00 a.m. Pacific Time, call (347) 215-8866 a few minutes before showtime (or during the broadcast) to comment on the hot topics of the day.
Over 1.7 million downloads in less than three years. The show's motto: "Connecting the Circuitry of Humanity."
Download Nicholas Snow Live podcasts for free from iTunes.
Like the official Nicholas Snow Live Facebook page here.