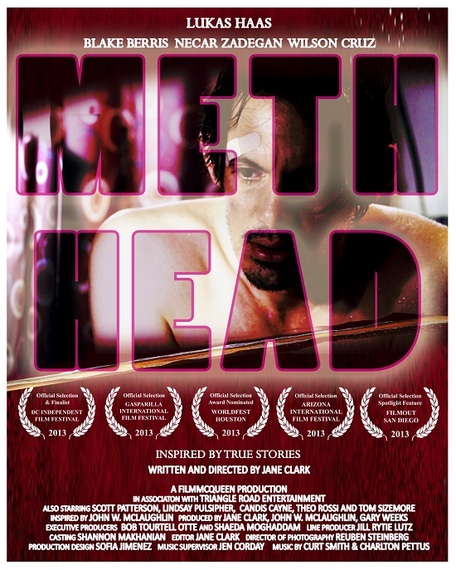 Meth Head, a much-needed film, is riveting in its portrayal of the fast, destructive cycle of methamphetamine addiction. In this episode of Nicholas Snow Live, I welcome writer/director Jane Clark and actors John W. McLaughlin (the inspiration for the story) and Blake Berris for a compelling discussion of the true-to-life feature film in which the lead character is faced with a choice of life or meth.
LISTEN:
Online Movies Radio at Blog Talk Radio with
SnowbizNow
on BlogTalkRadio
(Listen to this episode on the BlogTalkRadio Network.)
Watch the official movie trailer:
Download SnowbizNow podcasts for free from iTunes.
Join the new Nicholas Snow Live Facebook group here.