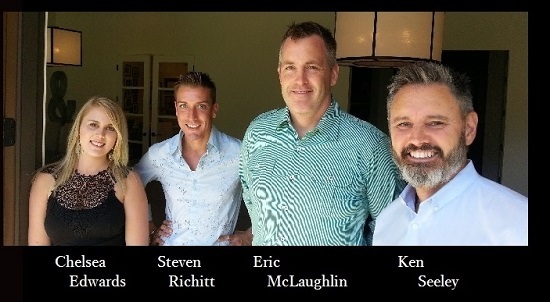 While I love bringing you my own show, Nicholas Snow Live, I'm thrilled to announce a new show I'm producing, Intervention 911 with Ken Seeley, also featuring Chelsea Edwards, Steven Richitt and Eric McLaughlin with compelling guests. Their focus? Talking about addiction and recovery while dissecting the issues and creating solutions.
Ken Seeley is an internationally acclaimed interventionist known to millions of people worldwide from the A&E reality TV show, Intervention. Certified as a Board Registered Interventionist, Ken has worked full-time in the business of recovery and intervention since 1989. He is a regular contributor to CNN, MSNBC, NBC, CBS, Fox, and ABC on the topics of addiction and intervention, and is also the author of Face It and Fix It, a popular book about overcoming the denial that leads to common addictions while bringing guidance to those struggling with addiction.
In the premiere episode, the team discusses what's ahead for the show, and in subsequent episodes, they each land in the Sober Hot Seat to tell their own stories of experience, strength and hope. Unlike 12 step meetings, this show has cross talk, where the team calls each other out on their sh*t. Oh my!
I am honored to share the premiere with you!
LISTEN:
(Listen to this episode on the BlogTalkRadio Network.)
Ken on CNN:
Download Nicholas Snow Live podcasts for free from iTunes.
Like the new Nicholas Snow Live Facebook page here.