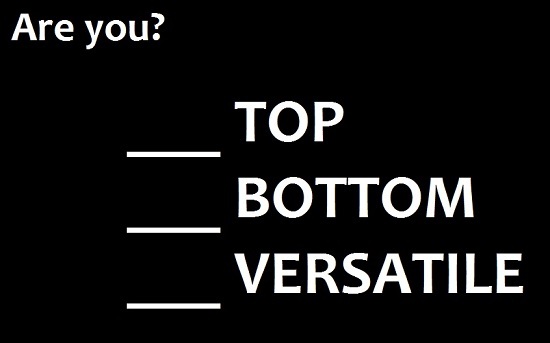 So, like a good total bottom, I took a poll for the team leading up to a recent episode of Nicholas Snow Live, during which I teach the course, Top, Bottom & Versatile 101.
Men who have sex with men often ask (well actually they send a chat message on Scruff, Grindr or any number of smart phone hook-up apps) each other the question:
Are you top, bottom or versatile?
And our straight guy and female friends often ask:
What does it mean to top or bottom?
Well, have no fear, I explain it all for you! So if you don't want to answer you mom's questions, or have those awkward conversations in the produce aisle, just send them a link to this episode. Plus, as you know, I took a poll and reveal the results!
Pay close attending because someone may ask you to take a pole, or a poll, or both!
LISTEN:
Popular Current Events Internet Radio with
SnowbizNow
on BlogTalkRadio
(Listen to this episode on the BlogTalkRadio Network.)
To enhance your education, I also found this video on YouTube, uploaded by GayGod.
Download SnowbizNow podcasts for free from iTunes.
Join the new Nicholas Snow Live Facebook group here.