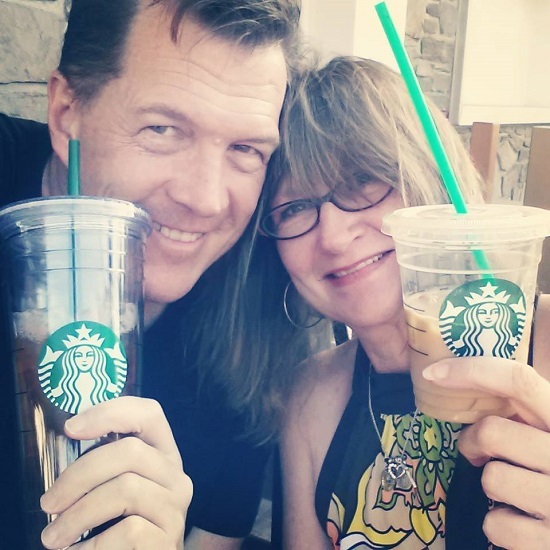 A selfie of me and and my BFF, Helen M. Holdun, at one of their favorite hangouts on June 6, 2014.
In a recent episode of Nicholas Snow Live, my BFF and volunteer co-host, Helen M. Holdun, expressed opinions that shocked me and listeners. She revealed that she believes that sex is only for heterosexual married couples, and only for the purpose of procreation. In this followup episode she says that she believes that while God does in fact create LGBT people, God gives them their sexuality so that they can resist temptation as adults as part of God's lesson of self-restraint.
While talk radio is often geared toward inciting such conflict, the goal of my show has always been to make the world a better place. Helen and I agreed to come on the air in a followup episode and discuss: Are all opinions valid? What is critical thinking? If our value system hurts others, how do we know this, and should we change our views because of it? What is diversity? What is bigotry? Are there absolute truths? And more!
The result is unbelievable. While I authentically love Helen, she is no longer co-hosting my show going forward. Please listen and post your thoughts on the official Nicholas Snow Live Facebook page.
LISTEN:
(Listen to this episode on the BlogTalkRadio Network.)
Here's the episode that started the controversy:
(Listen to this episode on the BlogTalkRadio Network.)
Download SnowbizNow podcasts for free from iTunes.
Join the new Nicholas Snow Live Facebook group here.