Recent pictures of mom-to-be Ashley Gardner's reaction to the news that she is expecting quadruplets has quickly spread in social media circles, and it had particular traction among members of the preemie community, for good reason.
I certainly wish a healthy and long pregnancy for Ashley. However, according to statistics, triplets have a 91% chance of being born preterm and a 41% chance of being born extremely preterm. One can safely assume the risks are even greater with quadruplets.
The side-effects of being born extremely preterm are too numerous to list, but you can get an idea of the potential future for quadruplets by reading Timothy Spillane's recently released memoir, Four Before Their Time. Mr. Spillane chronicles his daughter's journey carrying quads, the babies' extremely preterm birth and the roller coaster ride the family endured. Miraculously, all four babies came home, but not without complications, and while the Spillane family is grateful for the support they have received along the way, it's a gross understatement to say that it has not been easy.
In fact, a recent study conducted by Bliss, a UK organization focused on premature birth, helped uncover the impact on parents of premature babies. The study surveyed 1,300 parents in 178 hospitals.
Among the findings:
The average additional costs incurred while the baby was in the NICU was454 per week.
Three-quarters of parents reported their household finances worsened, while one in five couldn't afford to pay bills such as rent or mortgage.
Alongside the financial burden is the cost to parents' health, with almost two-thirds of parents reporting that their mental health had worsened as a result of the extra pressure.
Despite the greater risk of a preterm birth, the percentage of multiple births has continued to climb as a result of assisted reproductive technologies. There are several technologies that can increase the percentage, but the greatest is when multiple embryos are transferred as a result of IVF (invitro-fertilization).
The reason for transferring multiple embryos often comes down to dollars and cents for the hopeful parents-to-be. The American Society of Reproductive Medicine (ASRM) lists the average price of an in vitro fertilization (IVF) cycle in the U.S. to be $12,400. This cost is often paid for out-of-pocket and the charge is for each cycle, no matter how many embryos are transferred. Hopeful couples are desperately focused on the goal of becoming parents, and the risk of a preterm birth, if it is even fully explained, is rarely fully comprehended, and seems insignificant to many compared to their desire to become parents.
We need doctors to make the best decision for the long-term health of the mom and the babies. If you take dollars and cents out of the equation, why would a fertility doctor ever transfer more than one embryo?
I can speak from personal experience. My wife became pregnant with twins as a result of IVF in 2006. Based on today's guidelines and my wife's age at that time (33), the doctor should have transferred only one embryo. In addition, our private insurance covered our IVF treatments, so we were not worried about the out-of-pocket expenses. Neither of us can recall being warned about the risk of transferring more than one embryo. Understandably, we were focused on the chance of finally becoming parents.

Would my wife still have developed pre-eclampsia had she been pregnant with one embryo? We will never know, but the odds for a healthy pregnancy would have been far better. Instead, our babies became the 14% of twins born extremely prematurely, resulting in the loss of our son, Graham, and a four-month neo-natal intensive care unit stay for our daughter, Reece. Reece has also endured years of surgeries, ER visits, specialists and more. My wife Jenn and I have gone on in memory of our son and created a foundation that supports parents going through the journey of prematurity.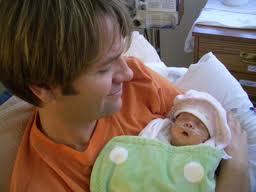 The causes for the vast majority of premature births are still unknown. When it comes to assisted reproductive technologies, more needs to be done to understand the risks involved. More importantly, the risks need to be mitigated by medical professionals and effectively communicated to those of us who would are desperate to become parents, not patients.