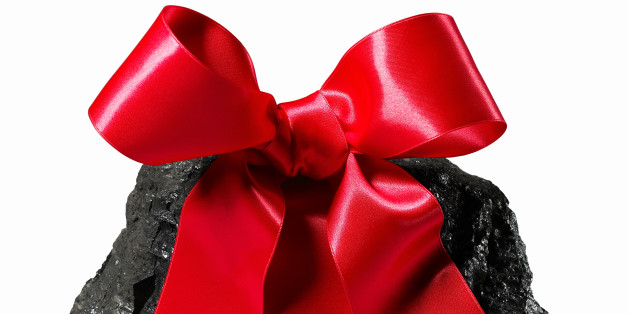 Thankfully, this year, there were no headline-breaking fistfights at the local Walmart on Black Friday. In fact, Black Friday sales dropped for the first time in four years, leading to speculation as to why Americans aren't buying more.
I have a hypothesis of my own. People are less and less interested in "stuff." They may be beginning their own holiday tradition of DIY crafts, celebrating the holidays with an experience like a mini-vacation, or supporting their favorite cause. They, like me, may be partaking in all three.
Astonishingly, Giving Tuesday donations rose 90% from last year, marking a much-welcomed change in holiday gift giving. This shift also happens to affirm my favorite holiday tradition, continuing my support of The Adventure Project (TAP). TAP is an innovative nonprofit dedicated to helping people in developing countries achieve self-sufficiency through tools, education and training needed to solve key issues facing their communities.
The best part: To make a real, lasting impact, it doesn't take hundreds of dollars. For $20, you, your friends, your family, or your co-workers can subsidize a charcoal-efficient stove in Haiti. One cookstove can literally transform the lives of a family.
Why a cookstove, you ask? These stoves cook food faster, save half as much charcoal as an open fire, and drastically reduce toxic smoke. Breathing in toxic smoke is one of the world's biggest -- but least-known -- killers. In fact, each stove saves 1 ton of carbon from entering the atmosphere each year!
In a country with a median per-capita income of $665, families are able to save $220 in fuel costs each year (that's a whopping 40% of their annual income!). Stoves are made locally and sold by vendors in Port au Prince, creating jobs and stimulating the local economy.
So when you are thinking of your next stocking stuffer, hostess gift, or little something for your boss, think about a lump of coal. (Well, actually, it's a lump of coal-shaped soap that comes in a cute red box.) While you are staying warm this holiday cooking, crafting, or caroling, how about warming up the lives (and bellies) of a family in Haiti -- and supporting job creation in the process?
Look out, Walmart; here's a new way to spread the holiday cheer.