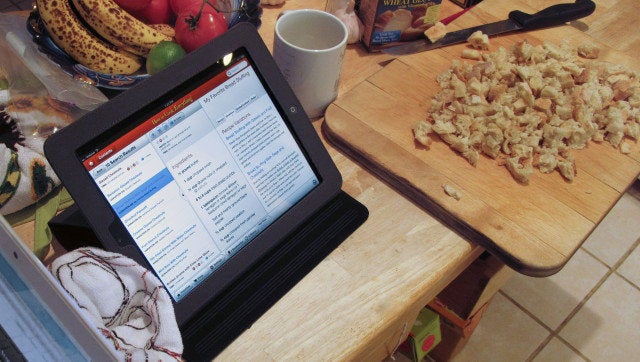 In this week's episode of The Food Feeder, we did a short segment about an article by Ferran Adria -- the chef Anthony Bourdain recently called, "the Jimi Hendrix of cooking." In the article, Adria talks about shutting down his massively acclaimed restaurant El Bulli, and devoting his energies to creating La Bullipedia, "an online, curated database that will one day contain every piece of gastronomic knowledge." The database is set to launch in 2015.
Adria is seeking to create the zenith of culinary information in what has already easily become the most informed culinary period in our history. I believe that we live in a time in which it has never been easier to be precisely the home cook that you'd like to be. If you want to do as little as possible and eat cheap processed foods that can be heated up with almost no effort, well, we've got you covered.
But with the right motivation, the opposite extreme exists too. Want to cook a Michoacᅢᄀn-style dinner party for 15 of your closest friends? You can buy yourself a stack of Diana Kennedy cookbooks and a molcajete without even getting out of bed. If you find a blogger you trust (like Cathy Danh over at Gastronomy Blog), you're just a click away from devoting two days of your life to making ph£ᄏ゚ bᅢᄇ, a Vietnamese noodle soup which will require you to toast spices, soak beef bones, simmer stock and boil tripe.
This sort of cooking excites me tremendously. In this age of information, we can obsess over foreign cuisines and complicated techniques, or just focus on the fascinating differences between the many regional variations of pasta with clams (did you know that in Le Marche, they use artichoke hearts and orange juice?)
But it's not just recipes. Access to ingredients is improving greatly too. Thanks to people like Steve Sando over at Rancho Gordo, we can now buy heirloom ingredients such as beans, herbs, dried corn and chiles, which are sourced directly from small farmers in Mexico. So not only can you eat well, you can also support the preservation of indigenous American ingredients.
Culinary democratization is a very good thing. You can now, basically, cook anything you want. You'll probably screw up a few times, but eventually, hopefully, you just might find yourself singing the praises of homemade dashi and wondering nobody else is making their own New Orleans-style boudin blanc.
How has the Information Age changed the way you cook and what you want to cook? Tell me in the comments below. But don't forget to watch the latest episode of The Food Feeder where I talk about $200 beer, finger biscuits, why you should go back to drinking Yoo-hoo and a whole lot more.