One of my 5 year old son's favorite snacks are fruit leathers-they are basically homemade fruit roll-ups. They are a great heatlhy snack and super easy to make. They don't have any chemical preservatives or artificial sugars and they still taste delicious!
This week I went on a hike with my boyfriend Dusty and my friend Lisa (and her 2 dogs) and we found tons of lilikoi! So we had an abundance of ripe delicious lilikoi that inspired the idea to make a batch of fruit leathers.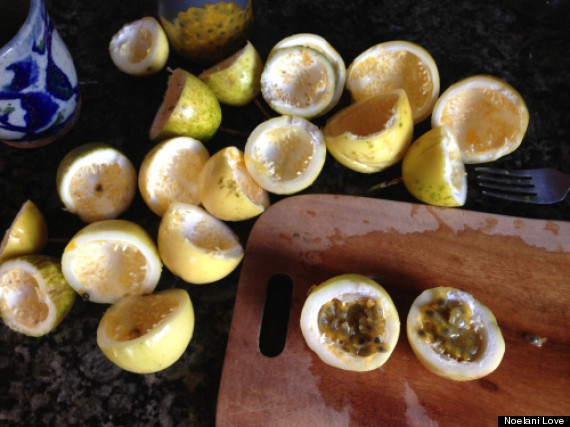 We attend our local farmer's market every week in Waimea Valley, the Haleiwa Farmer's Market. We purchased a jackfruit from our farmer friend Lyndee. Jackfruit is a good source of the antioxidant vitamin C, potassium, magnesium, manganese, and iron- all essential nutrients to maintain a healthy body system.
Jackfruit FUN FACT: It has been reported that jackfruit is the secret ingredient to the flavor Juicy Fruit gum!!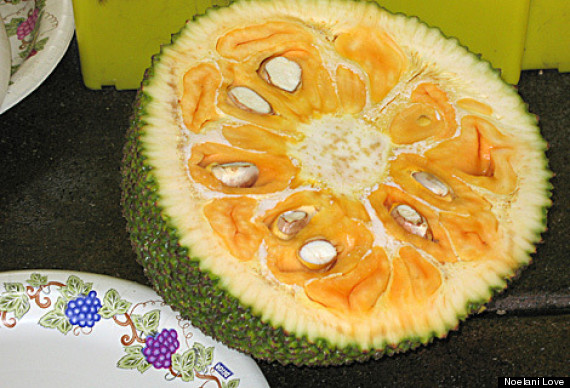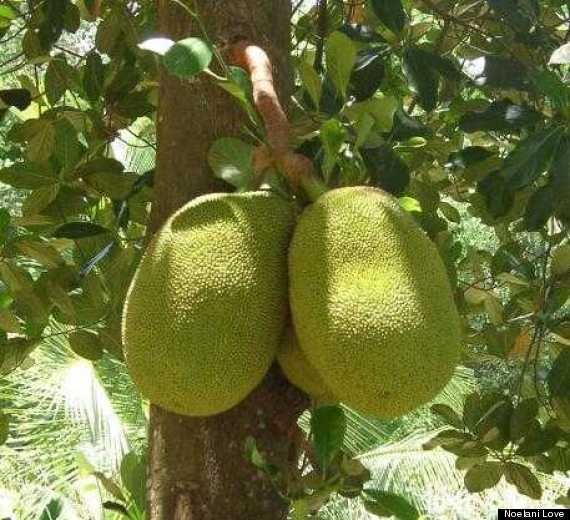 We also purchased a couple of hands of ripe bananas at the market. A lot times our local farmers have an excess of ripe bananas and so we are able to get the bananas for a really good price. If we don't buy them, they might go to waste since they are already yellow with brown spots.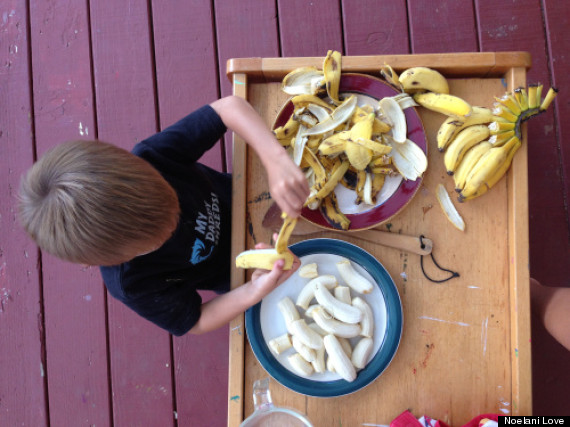 First Aukai helped peel the bananas while I got all of the pulp and seeds out of the jackfruit and lilikoi.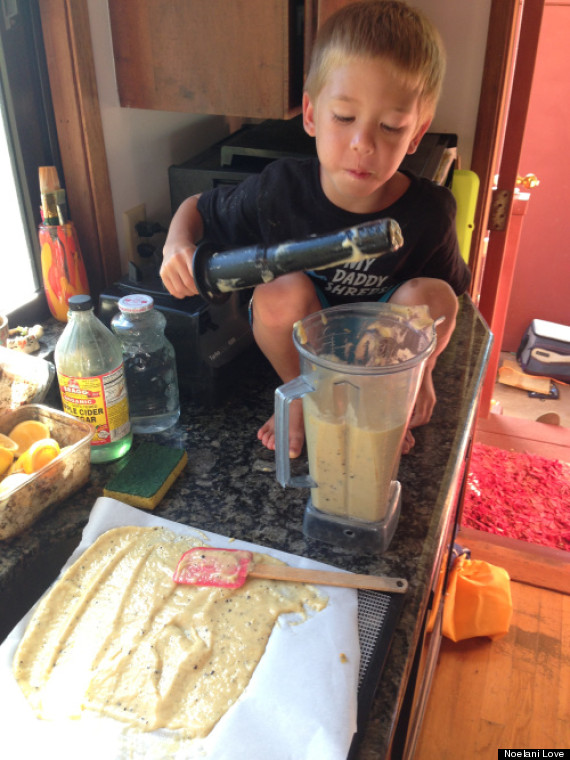 We mixed all the fruit in our blender until it was smoothie consistency. Of course Aukai had to sample it to make sure it tasted good!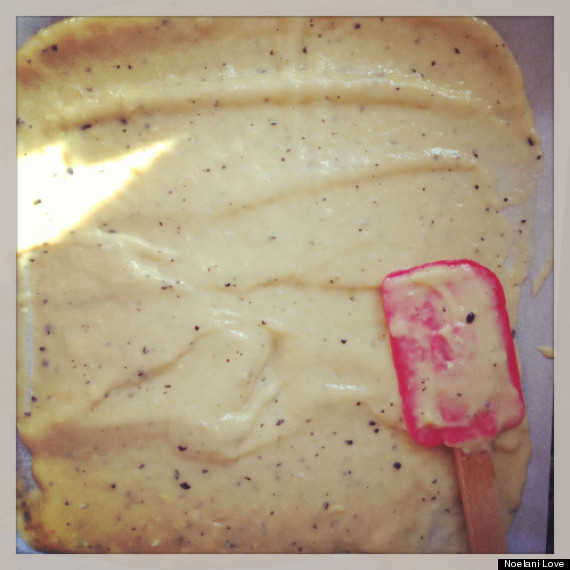 We then spread it out on a piece of parchment paper on a dehydrator tray.
We made a few batches of smoothie, so we had quite a few trays filled up, and we placed them in the dehydrator at 105 degrees for 16 hours. (If you make your own at home, when you take the trays out of the dehydrator, be sure that there are no sticky or soft spots in the fruit leather. You will want to make sure that the liquid has dried all the way.)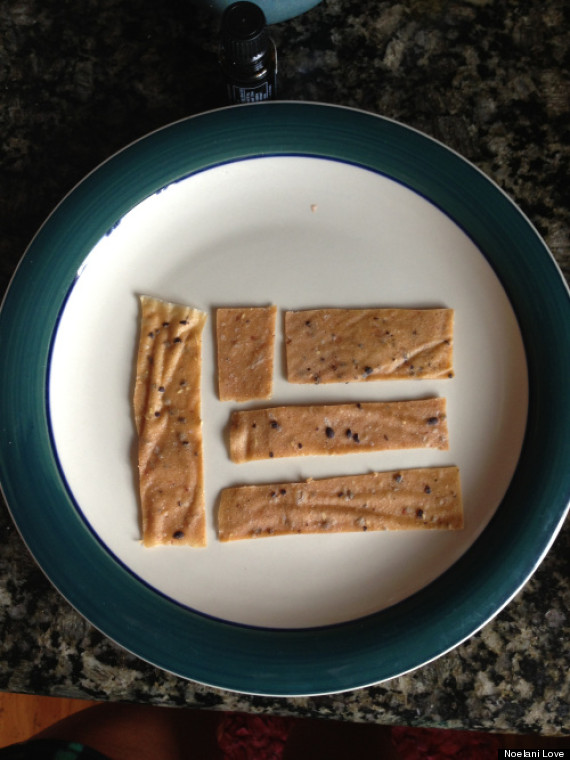 We cut up the fruit leather into strips for good snacks for the kids (and adults too!). They will last about a month in an air-tight container on the counter OR in the freezer for about a year, but we usually eat them within about 2 weeks because they are so delicious. They are also a great gift to friends with kids!
I love making fruit leathers with my son, because he gets to be involved in the creative process of preparing food that he gets to enjoy! He also loves the responsibility of being a wonderful helper which I think is super important for the development of young children.
I hope you enjoyed learning about our fruit leather adventure! I encourage you to get creative and have some fun with all different kinds of fruit!
This post originally appeared on Noelani Love's blog, Life from the Eyes of Love: Yogini, Mama + Mermaid.