Radhika Sanghani spends most of her life writing in London. Besides working on a sequel to her bestseller, Virgin, she works about 50 hours per week as a journalist, as she is one of the Wonder Women columnists for The Telegraph. When I asked her about her daily writing quota she said, "I write about 5,000 words a day. Sometimes it works, sometimes it doesn't." On days when she can't make it, she tries to completely avoid guilty feelings. "I'll catch up tomorrow." She is balanced, successful and happy, loves Netflix and she is on a roll.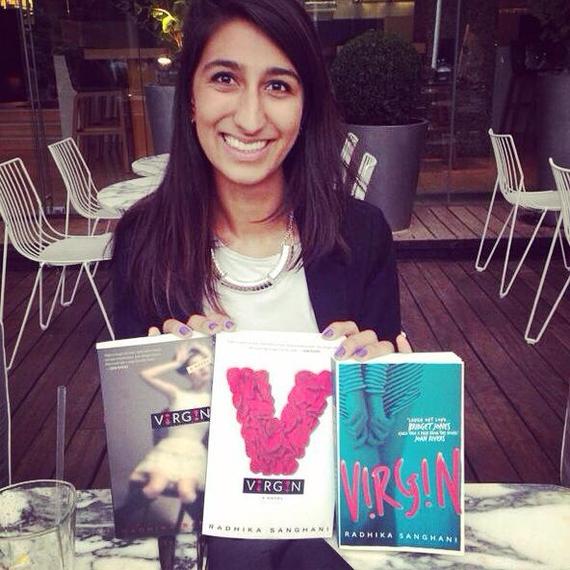 If I just think about my own story, there is no book that got on the bestseller list of a country - or several countries - that was written without a breakdown. If you don't go through the worst, you may never write a novel in a month. It's good to escape into writing, it provides you with solutions, and entertains you when maybe nothing else could make you smile.
This is exactly what happened to Radhika Sanghani, who wrote her book, Virgin, in the course of a month. "I was involved in a horrific crash, a few people died. It was then that I started thinking about how short life is - and that it was time to write my own book. I sat down and I did it. The story gushed out with an incredible force while I was going through a very difficult time. This was really cathartic, but at least I laughed a lot in the process of writing. I had so many funny stories from my friends that I had more than enough material, I didn't have to worry what I'd write about - I may even have had too much material."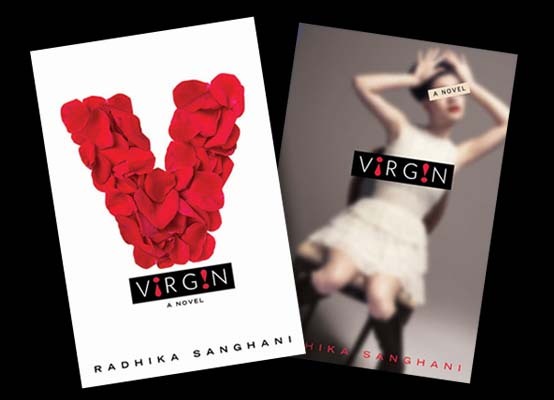 I believe that everyone can create something wonderful with their own life, something that only they can do. They have the right tools, they get the right lessons.
"I have known many girls like Ellie. When I was at university I saw the kind of pressure the girls like Ellie feel, and I had many friends who went through similar things - e.g. the waxing experience. My friends thought the stories were funny and as long as they were not recognizable, they didn't mind me using these stories. I felt that many girls had the same problems and felt awkward because, for example, they were not as far ahead as others, and if Virgin can help them overcome their worries, that's amazing."
Feedback also proves this: "My Readers are so sweet. I receive comments saying I've changed their lives, that now they can accept themselves and don't feel alone. Of course, they don't spare me from the most terrible waxing stories, either." Readers, of course, often identify the heroine with the author, but Radhika keeps emphasizing she is not Ellie. "Every debut writer gets this, especially when the main character is of the same sex and same age as them. But Ellie is really not me - we have some similarities, like we went to the same university, but that's it."
Social media is a bit like a large classroom today, where everyone can be easily attacked anytime for the things they post about themselves. It's not only the bullying of the immediate community young people have to deal with psychologically, but also with online trolls. In this case fighting is not a solution, it is important to create some sort of shield against critical, not constructive attacks, as otherwise they might lead to serious problems.
"I totally understand girls who feel they are not good enough or not successful enough. These are feelings everyone faces at some point in their life - if they say they don't, they're lying. The pressure that's created in connection to body image and career makes it very difficult. Anyone may be told how ugly they are or even hacked photos may be uploaded to the internet, not to mention sexual assaults. If you look at it from this aspect, many people may feel miserable because of social media - it can ruin the self-confidence of people who are often so obsessed with likes that completely forget about the real world," says Radhika, who thinks the only solution is to do what you like instead of doing what you're expected to do. The most important thing is, however, to accept yourself, and to accept that people will always have opinions that have nothing to do with you - as no part of it is yours."
It's worth following Radhika's articles on The Telegraph, as you can read about every topic concerning sexism and feminism: from Kate Middleton to Sofia Vergara and everyday women, it is stories through which she discusses this issue: "It means a lot to me, as it determines not only my life, but the lives of all women. I think things will change and we will reach equality, but of course only if we fight for it."