Norman Riley is 59 years old and lives in Bellingham, WA. He is a self-taught, amateur photographer, and has been doing this work for nearly 35 years. In addition to focusing on landscapes, Norman has also photographed people (to produce portraits in the style of the Photo-Secession and Linked Ring pictorialists), architectural subjects, and still life constructions of his own design. If you are interested in seeing other examples of Norman's work, please visit his website at http://normanrileyphotography.com/.
The image you see here is a view of the Bryce Canyon amphitheater made from Bryce Point on April 24, 2013. I use traditional large format films and papers to produce photographs in the "f/64" style. This particular photograph was made with an 8x10 Deardorff camera. I made the photograph featured here because the illumination and character of the landscape at that particular moment appealed to me. I hope this image will appeal to others and inspire a sense of appreciation for the importance of protecting and preserving natural resources.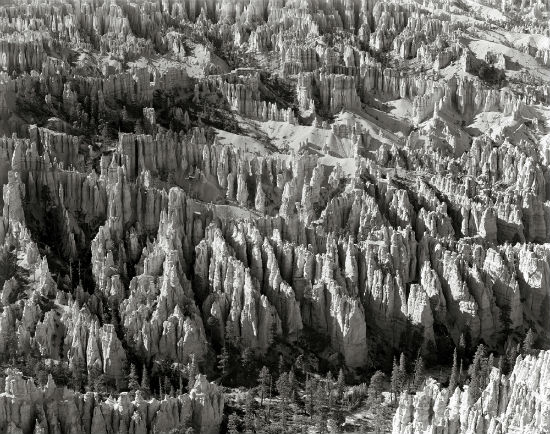 Would you like to see your photos or art work featured on Huff/Post50? Go here for more information.