New York Fashion Week kicked off with Fashion Faceoff 2013 -- an exciting event featuring beautiful people, dizzying energy and innovative fashion.
The event was a monumental collision of fashion-meets-sports in a one of a kind hockey-inspired runway competition. NHL player Ville Leino of the Buffalo Sabres joined fashion veterans E.J. Johnston (Executive Producer of NBC's Fashion Star) and myself (Raine Magazine's Founder and Editor-in-Chief) in judging a highly competitive group of 10 rising star designers.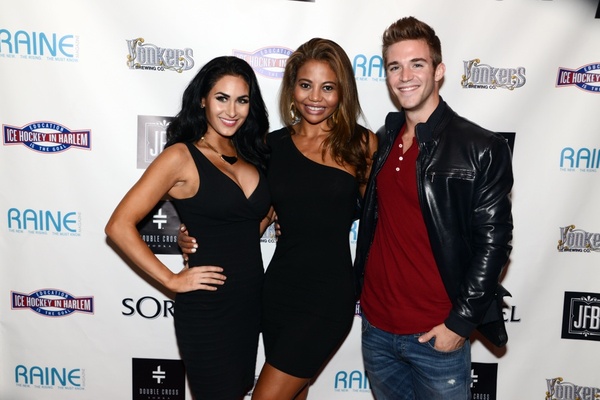 Designer and socialite Maria Valentino, British Royal Emma McQuiston and Broadway star Jake Boyd. Photo by Jason T. Jaskot
The memorable evening included appearances by British Royals, future Marquis and Marchioness Caewlin Thynne and his new bride Emma McQuiston, Jake Boyd from Broadway's hit musical Rock of Ages, designer and socialite Maria Valentino, as well as former NHL players Chris and Peter Ferrero.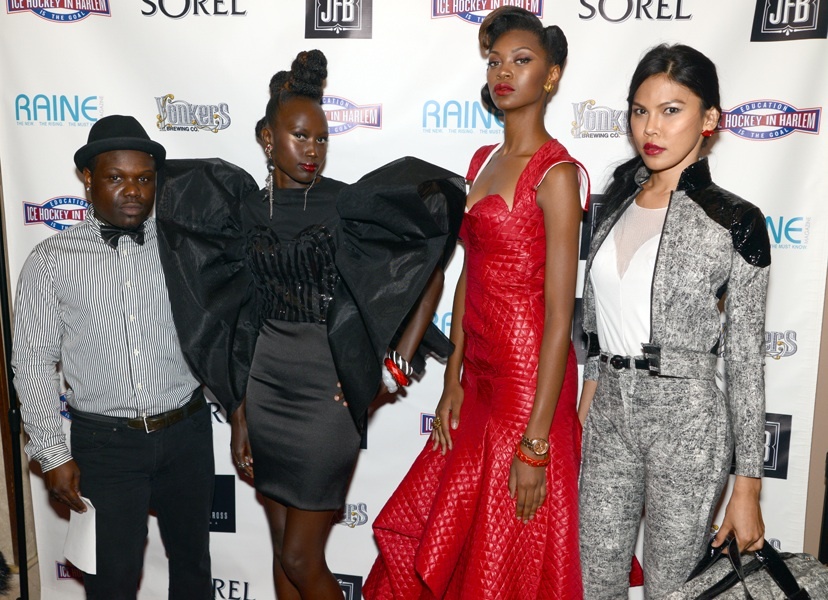 Winning Designer: Keon Brown. Photo by Jason T. Jaskot
Keon Brown took home the win after showcasing three knockout outfits inspired by the New Jersey Devils -- highlighting bold colors, unforgettable details and incredibly chic silhouettes.
Wickett Ophelia and Paola Richardo placed second and third respectively.
Highlights of the evening included VIP bags by Nivea and sponsored cocktails and beverages by Jack from Brooklyn, Double Cross Vodka and Yonkers Brewing.
Over 300 people came out to support the fashionable fundraiser which raised $25,000 that will benefit Ice Hockey in Harlem, a charity focused on education and empowerment with a mission to help children get onto the right track in life through the sport of hockey.