Who says a woman doesn't like technology? Well, growing up with four brothers was bound to either make me love or hate anything tech related. Although, I loved my Fashion Plates -- yes, I said it -- I was always fascinated with cool technology, especially tech toys.
In the midst of big-name product releases, from the latest smartphone to motion-activated televisions, sometimes the little guys get left behind. Check out my picks for the best tiny tech products to make a big difference in your everyday life.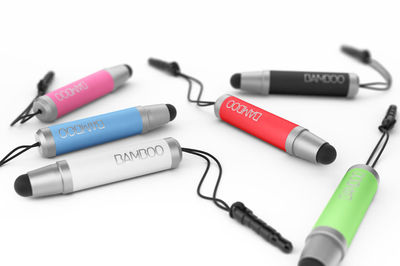 Image courtesy of Wacom
This virtual pen packs a powerful punch in a very stylish way. The Bamboo Stylus Mini is just as mobile as you with a clever way of connecting to your device so it doesn't get lost along the way. Available in a variety of fashionable hues, function meets style in this must-have gadget.
Coming in 2014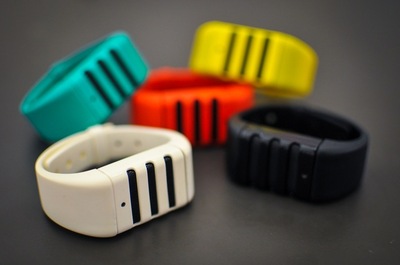 Image courtesy of Kapture
Ever wish you could go back in time and capture a witty joke or that perfect book idea? Kapture is a customizable wristband that seamlessly integrates into your everyday life, allowing you to save and share spontaneous audio. This fashion-forward tech accessory just completed a very successful round of crowdfunding on Kickstarter and is slated to go into production for a 2014 release.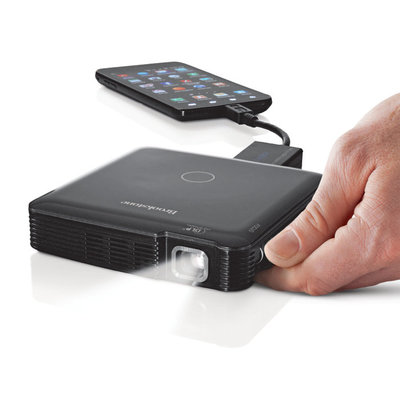 Image courtesy of Brookstone
Personal movie theaters are no longer exclusively for the rich and famous. Brookstone's Pocket Projector Mobile easily connects to a multitude of devices and projects a clear picture up to 60 feet diagonal on any flat surface, allowing you to bring a cinematic experience wherever you go.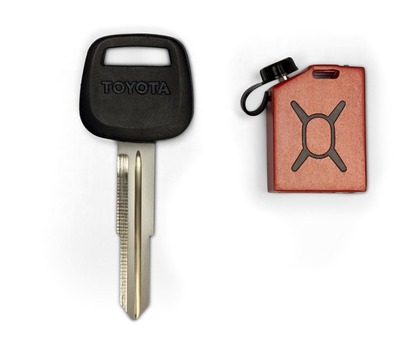 Image courtesy of Devotec Industries
The Fuel Micro Charger is the newest solution for our low battery woes. This crowdfunded mini marvel is the world's smallest cell phone charger. The emergency battery can give you around 20 to 30 minutes of extra talk time or even a couple hours on standby. You can easily take this compact key chain companion with you on the go and never fret about running out of juice.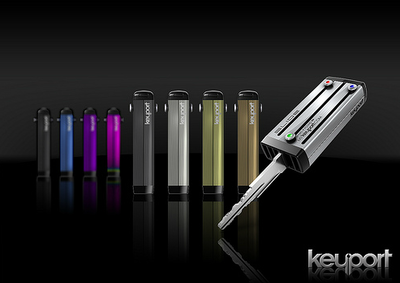 Image courtesy of Keyport
Everything is getting an update these days, including your bulky keychain. The Keyport Slide is a sleek little alternative that's compact, convenient, and stylish. You can customize your Slide with up to six different tools such as standard key blades, chipped auto key blades, USB flash drives in 4GB, 8GB, or 16GB; barcode inserts for gym membership or reward cards, an LED light, and even a bottle opener.