By Tolani Osan | Off the Shelf
Inspired by the moths that would gather around the porch light while sharing stories with friends on sweltering Georgia nights, poet and novelist George Dawes Green founded The Moth, an acclaimed organization dedicated to the craft of storytelling. Raconteurs -- some famous, most not -- get on stage to tell their true stories, often in front of standing-room-only crowds. No notes, just the storyteller and a mic. The Moth Radio Hour, the resulting podcast, is magical, and often makes for a powerful and thought-provoking listen during commutes where I've both laughed and cried amongst strangers. Here are thirteen books from authors who have stood on the Moth stage.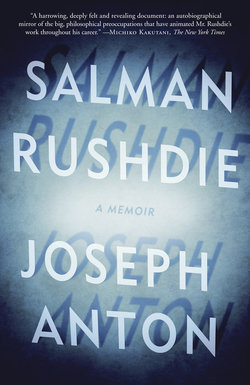 Joseph Anton by Salman Rushdie
In 1989, the Ayatollah Khomeini issued a "fatwa" against Salman Rushdie for writing the novel The Satanic Verses. Joseph Anton is his extraordinary memoir of being forced underground, moving from house to house with the constant presence of an armed police protection team.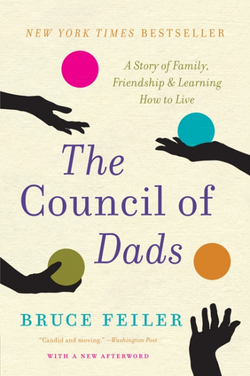 The Council of Dads by Bruce Feiler
Bruce Feiler took the Moth mainstage to share an inspiring story of reaching out and holding close. After a cancer diagnosis, he formed a "Council of Dads" to offer wisdom, humor, and guidance to his young twin daughters should he not be around to do it himself. In this moving memoir, Feiler captures these life lessons for his daughters -- how to see, how to travel, how to question, how to dream.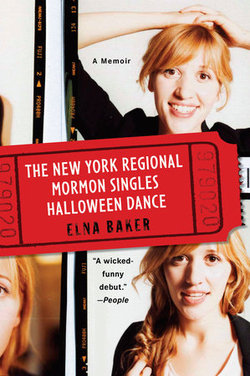 The New York Regional Mormon Singles Halloween Dance by Elna Baker
Comedian and former Mormon Elna Baker writes about her attempt to find love in a city full of strangers and see if she can steer clear of temptation and just get by on God. This heartfelt and unabashedly funny debut is loaded with the same charm we adore in her Moth stories.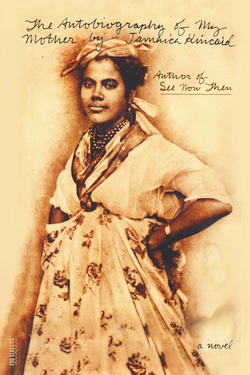 The Autobiography of My Mother by Jamaica Kincaid
In this coming-of-age tale, Xuela Claudette Richardson's mother dies the moment she is born and she must find her way on her own. A story of love, fear, loss, and the forging of character, The Autobiography Of My Mother is an account of one woman's inexorable evolution, evoked in startling and magical poetry.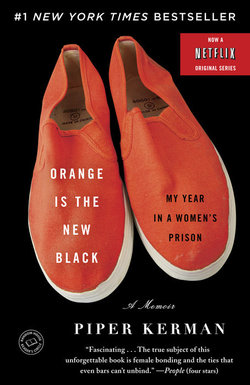 Orange Is the New Black by Piper Kerman
Ten years after delivering a suitcase of drug money, Piper Kerman is convicted and sentenced to fifteen months at an infamous federal correctional facility, where she must navigate this strange new world with its strictly enforced codes of behavior and arbitrary rules. Heartbreaking, hilarious, and at times enraging, this surprising memoir offers a rare look into the lives of women in prison.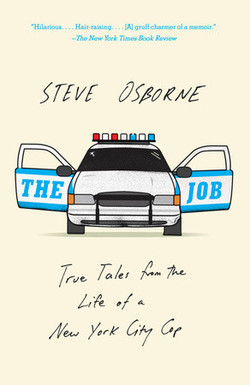 The Job by Steve Osborne
Steve Osborne's New York-accented Moth stories about his misadventures as an NYPD cop have become so noteworthy he compiled them into a book. Delivered with streetwise sensibility, Osborne's stories capture both the absurdity of police work and the bravery of those who do it.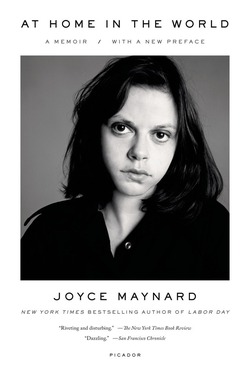 At Home in the World by Joyce Maynard
While on the stage, she shares sweet stories about her children and the art of letter writing. But in this shockingly honest memoir, Joyce Maynard explores her own coming-of-age, her self-imposed exile when she left Yale to live with J. D. Salinger, and her struggle to reclaim her sense of self in the crushing aftermath of his dismissal.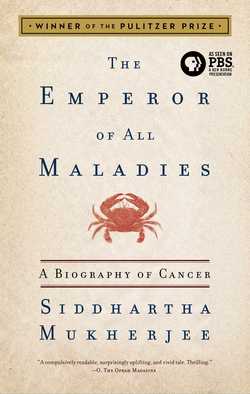 The Emperor of All Maladies by Siddhartha Mukherjee
The Emperor of All Maladies by physician Siddhartha Mukherjee is a profoundly humane, Pulitzer Prize-winning "biography" of cancer -- from its first documented appearances thousands of years ago to the epic battles in the twentieth century.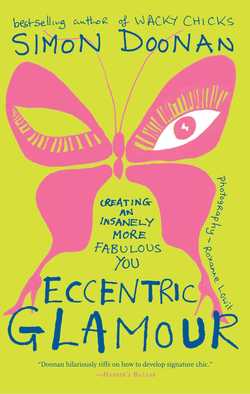 Eccentric Glamour by Simon Doonan
Simon Doonan has singlehandedly brought poise and unprecedented style to the Moth mainstage. In these comic essays, interspersed with one-on-one interviews with some of the world's most glamorous eccentrics -- Iman, Lucy Liu, Tilda Swinton and more -- Doonan offers a guide to magnify everything that is already unique and idiosyncratic about you.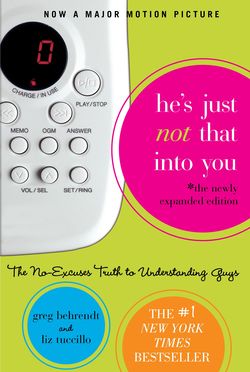 He's Just Not That Into You by Greg Behrendt and Liz Tuccillo
Greg Behrendt wasn't always an expert on love. In fact, the hard lessons learned from his "stalkerish" relationship with comedian and actress Janeane Garofalo provide the foundation for this provocative and intoxicatingly liberating book. It's tough-love advice for otherwise smart women--and probably the best relationship advice you'll ever receive.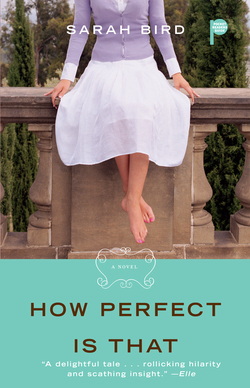 How Perfect Is That by Sarah Bird
In this comic triumph of a novel, Blythe Young is happily immersed in Austin society until she is unceremoniously dumped after her mother-in-law finds her son a better catch. When she encounters an old roommate, whom she shucked off during a frenzy of social climbing, Blythe comes face to face with her past sins and dubious moral choices.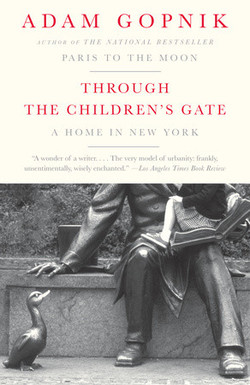 Through the Children's Gate by Adam Gopnik
New Yorker writer Adam Gopnik's most fascinating Moth stories are about navigating life in New York City and raising a family. Through the Children's Gate is rich with Gopnik's signature charm, wit, and joie de vivre.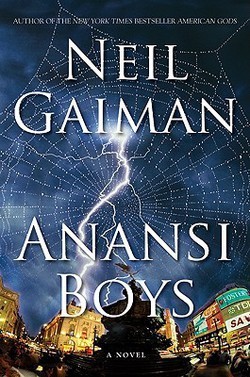 Anansi Boys by Neil Gaiman
In a heartfelt Moth story about the sometimes disparate relationship between fathers and sons, Neil Gaiman shared with an audience that his proud father had shown up to a very stressful book signing, unannounced, while Neil was signing copies of Anansi Boys, an adventurous novel about fathers and sons that blends myth, prophecy and family dysfunction.

More Recommendations from Off the Shelf:
13 Powerful Books for Our Political Leaders
12 Books That Will Never Leave This Industry Insider's Shelf