Just because the train left your broke ass in the dust doesn't mean the party is over.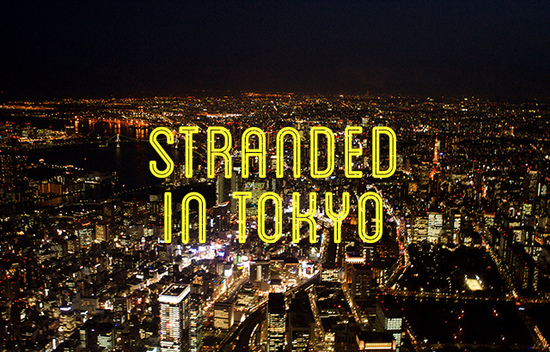 Photo by: luxtonnerre
Instead of curling up in a corner and crying your eyes out until public transportation will take your sorry ass back home, spend the train downtime wisely. Tokyo's trains shut down between midnight and 1 a.m. (depending on the line), but the city doesn't just pack up and wait for shit to start running again (around 4 a.m.) Since places stay open with no laws cock-blocking the good times, many businesses will take you in, feed you and your gambling addiction, make sure you're good and drunk, singing songs you've never heard of with sexy strangers until you forget that you missed the last train.
Loiter at Convenience Stores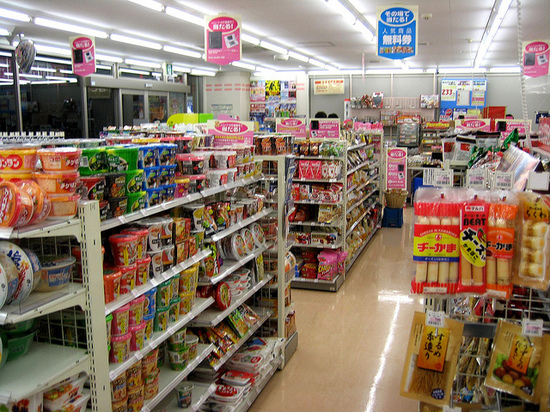 Photo by: Stevec240
Aimless browsing at convenience stores in Tokyo will change your idea of junk food forever. You'll find Pringles you've never dreamed of, weird ass kit kats, and boxes of sake. If stuffing your face with unfamiliar junk isn't your style, you can eat properly because they have actual, seasonal food like hot winter stews, buns, and rice balls. There are also no open container laws and if you're looking for a bunch of teenagers to hang out with, this is the spot. Collect your purchases, practice your Asian squat, and find your spot in the circle of other all-nighters outside by the front door.
Love Hotels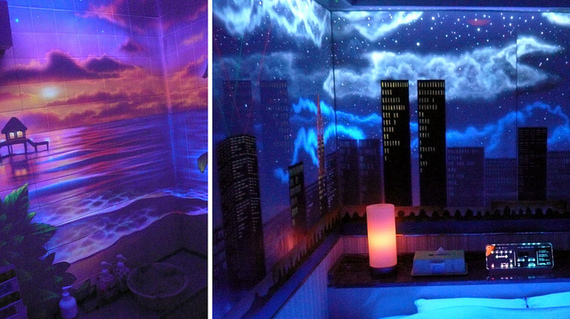 Photo by: gruntzooki
Reserved for the night or by the hour, some are basic hotel situations for when you get sleepy; others are themed situations for when you get horny. You got your African safari, the classic tropical theme with fiberglass palm trees and waterfalls, or you know, normal stuff like Hello Kitty and anime. And who doesn't want to have wild passionate sex in front of a cartoon cat? These exist because a lot of people live with their parents far into adulthood and banging on mom's couch ain't right. Also, there will likely be tons of dildos in the bathroom. Watch where you sit.
(Host)ess Clubs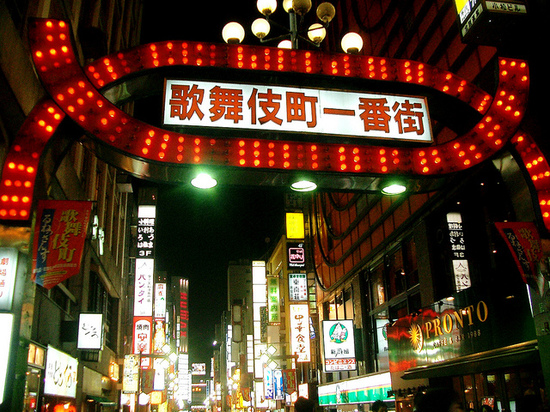 Photo by: Ons
If you're stuck with a smelly group of dudes, mix up the company by parking it at a hostess club. Once you're seated in a booth, the owner sends over an appropriate amount of women to keep everyone occupied. What are you paying for here? Technically, bottle service as the girls make money from the number of bottles they sell. They pour your drinks, light your cigs, bring your food and laugh at the half-assed jokes you try to make in Japanese. No sex is implied but sometimes at the end of the night, you can get a little somethin if you ask nicely (and offer a good price). For equality's sake, there are also host clubs where pretty boys who do the same thing and new half clubs, where the hostesses are trannies.
OTP Tip: Kabuki-cho s a neighborhood known for hostess clubs. Ignore its reputation for being dangerous; it stopped being seedy years ago. Now Kabuki-cho is just full of vagina. A lot of vagina.
Bar Hopping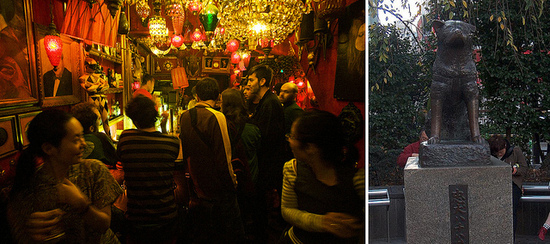 Photos by: huronbikes and harry vale
Since bars aren't regulated by laws that require them to close at any particular time, the owners keep some open way late at their discretion. Check out places around Shibuya station, near the famous Hachiko dog statue (like the Times Square of Tokyo), where tons of bars tend to be open. The great thing about Tokyo is that the bar density is so high that you never have to go the same place twice. If you're going to learn to recognize any Japanese kanji, commit "beer" and "bar" to memory and your search for places will become a lot easier.
OTP Fun/Depressing Fact: Story has it that Hachiko came to the Shibuya station every day to greet his owner, a professor at the University of Tokyo. In May 1925, the professor died from a brain hemorrhage and didn't get off the train. Hachiko continued to return every day to wait for him, until the dog died of cancer in 1935. A statue was built keep his never-ending dedication alive.
Good for Groups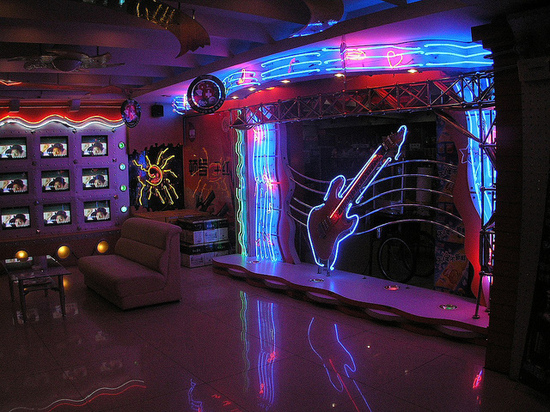 Photo by: 松岡明芳
If you're stuck with a bunch of other train-missing losers, head out to a karaoke box. These places are commonly found near the train lines because they know you're stuck and want to hear you wailing away your worries. Plus, they won't let you sing on an empty stomach or with an alcohol-free bloodstream. You pay per person to get a private room with a tv, mics, and full food and drink menus. Some places even have ice cream to soothe those busted vocal cords.
Gambling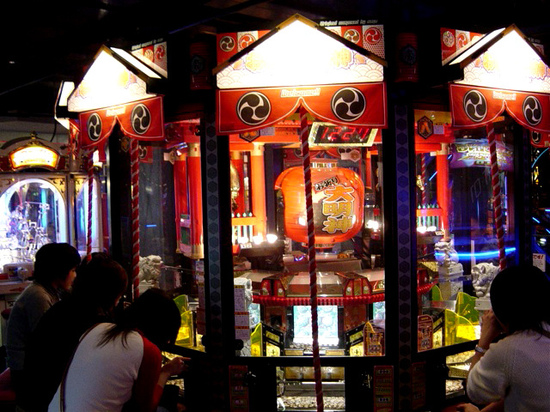 Photo by: SolGrundy
Pachinko is a steel ball game kind of like that plinko game from the Price is Right. It'll suck you in for all you've got and give you a little insight into the shifty side of Japanese culture. You see, gambling is actually illegal in all of Japan and Pachinko circumvents the law in a clever way. How it works: you put money into the machine, if you lose, it eats your money. If you win, you get metal balls that you can then redeem for shitty prizes OR you can get a box of pens (or some sort of color-coated items that represent different denominations). You then take your pens outside and around the corner to a hole in the wall with a microphone and trade them in for cash.
Missing the last train is totally fine when you've got so many options for killing time. Tokyo is built for drinkers and drinking like a lunatic isn't looked down upon because everyone knows that in a city of 13.2 million hard-workers, everyone has to let off some steam, often. If your last resort is just to stagger around the streets until 4 a.m., you'll be in good company.
Written by: Anna Starostinetskaya