Give your boring, saltine-cracker sex life a kick in the bulge by adding a little danger, adventure, and a few Greek leper ghosts.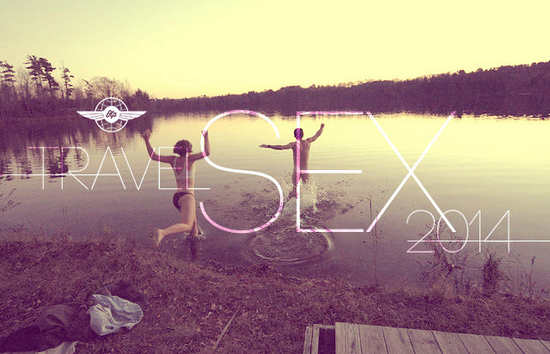 Photo by: Zach Klein
Now that Obamacare is keeping an eye on your pulse, you're free to spike your heartbeat by any means you please. Start breathing hard; we've pinned down nine new places for you to plant your pervy seed in 2014.
Algarrobo, Chile: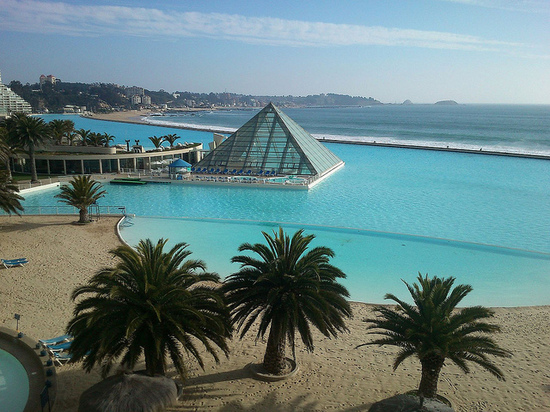 Photo by: Ro027
When sex on the beach is the only sex that'll do, get your crevices all hot and sandy in Algarrobo. Now this isn't your hang-a-hammock DIY joint. Rather, the coast is a commune and the rich come here to relax at the many shore-side resorts. To get your dirty mind (and feet) through the luxurious sand, you'll have to get sneaky. Creep into the San Alfonso del Mar resort and start the conquest in the world's largest pool. Then tread lightly to the ocean just a few feet away to wash off the chlorine (or any other liquids that your may have brought to the party).
International Iris Festival, Florence, Italy: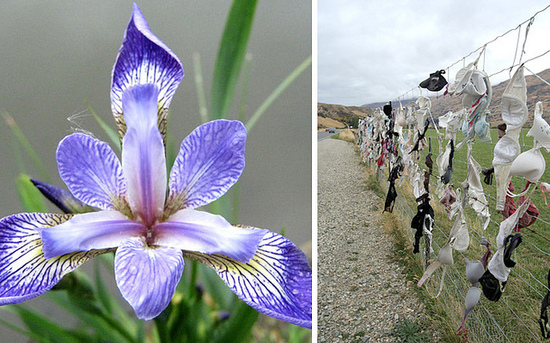 Photo by: Yonat Sharon & Ildefonse
Georgia O'Keefe will agree -- irises are all about lady parts. It is impossible to look at these flowers without thinking about vaginas and during the International Iris Festival, Florence takes vag to the max. Get your green finger to the festival in May, when the flower petals open up in all their labial glory. The blooms are meticulously judged on shape, color, size, and sweet sweet aroma. You just try leaving this festival without poon on the mind.
Brooklyn, NY: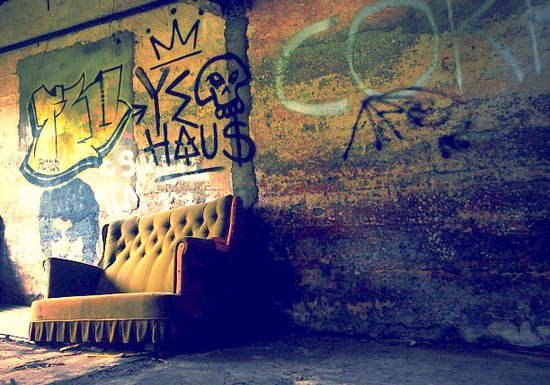 Photo by: Rhys Moult
On any given day, the streets of Brooklyn are littered with furniture. New York's trash collecting policies are a little backward and along with piles of bagged-up rotting leftovers, trash day in Brooklyn is filled with fucking possibilities. Full-on sofa sectionals, shabby-chic arm chairs, and an occasional ab lounger all make sidewalk sexcapades super comfortable. You may or may not get bed bugs and bum piss all over your bare ass but that's the chance you take when living on the edge.
Escalators, Central Hong Kong: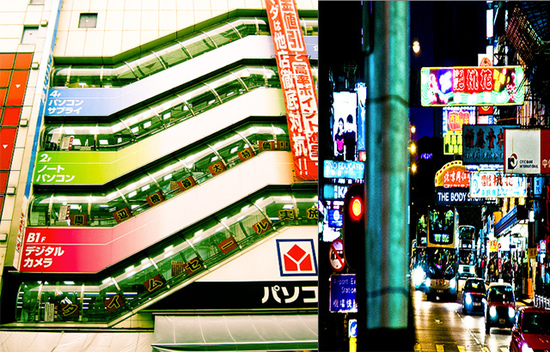 Photo by: Mitch Altman & La Japonie Facil
If you guys have been taking our advice since 2009, you've most likely boned in plenty of elevators. But for 2014, we're taking your public poking to a new level: the busy outdoor escalators in Hong Kong. You'll give commuters an eyeful on these slow-moving outdoor cross-city tracks. If you like your sexin' to be on full display, we promise there's nothing discreet about doing it here. People will be outraged because they're trapped, just standing there, trying to get to work on time.
Museum of Fluorescent Art, Amsterdam: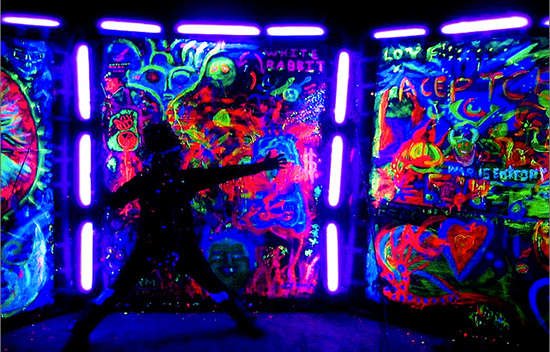 Photo by: Laughlin Elkind
Lighting is everything, and this museum will keep things psychedelic. Located in a basement under an art gallery, Electric Ladyland is the only one of its kind, with a black light that illuminates the neon shapes laid out for visitors to explore with their dilated pupils. The owner encourages visitors to take their time amidst the glowing structures. Make good use of your visit by fully embracing the "participatory art" with all of your sexy senses. Just remember that the black light never lies and thanks to Room Raiders, everyone can identify a glob of glowing splooge when they see it.

Dromberg Stone Circle, Cork, Ireland: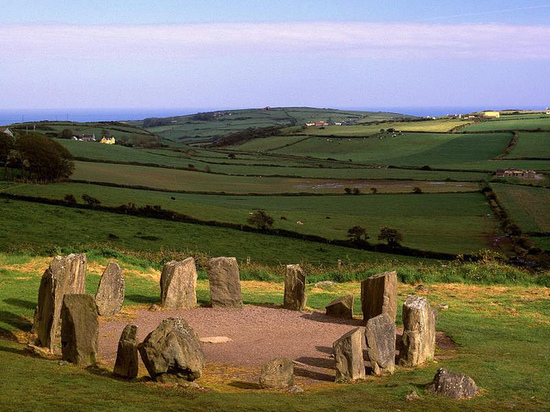 Photo by: Yotofuji Tanaki
The Irish version of Stonehenge, these mysterious stones are gathered around in a perfect cradle with a countryside view. Getting up to the formation will require a hike through farmland that will build stamina in those thrust-humping legs. Nestle amongst the mystical stones and hope that your porno noises don't rile the spirits of the Irish societies that built the thing around 1100 BC. The remains of a primitive kitchen are nearby should you need to make a post-coitus sandwich.
Giant Hole in the Middle of Guatemala: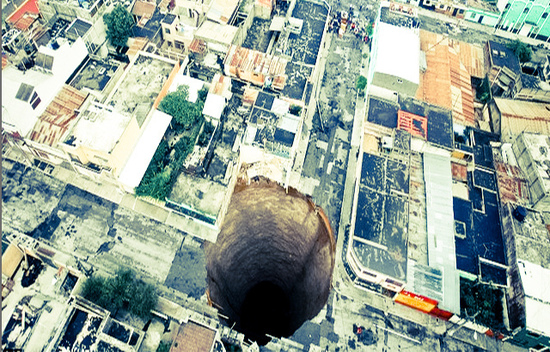 Photo by: Horslips5
If you like your holes big and deep, it doesn't get much more gaping than the giant sink hole in the middle of Guatemala. And this thing is vicious! The hole opened its mouth in 2010, swallowing everything above ground, including a building and a house. Boning anywhere near the angry hole is a dangerous endeavour as the thing continues to grow wider due to gushing, underground pipes eroding the land above. While the government works on repairing this beast, do your part by plugging up a few holes of your own.
Redonda Island, Caribbean: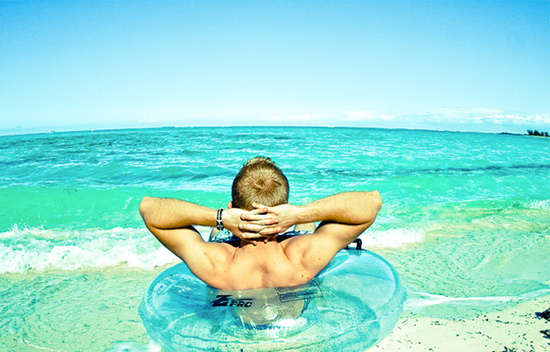 Photo by: vv@ldzen
In the warm waters of the Caribbean lies a rocky unpopulated island which has been the center of an ownership dispute for over 150 years. The rights to the Kingdom of Redonda were sold to all kinds of randos by a guy named John Gawsworth, who inherited the island after the death of the son of the OG king. Currently, nobody really runs the joint and while the Brits figure it out, we suggest you lay down some claim of your own. Keep in mind that just because there are no real rules here, it doesn't mean you can enter the adventure from the rear without ample warning.
Leper Colony, Chios, Greece: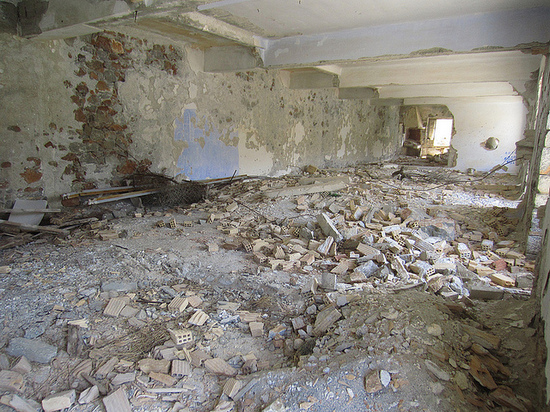 Photo by: Nelo Hotsuma
The first leper colony of Greece, Lovokomeio opened in the 1300s as a secluded final resting place for those afflicted with the skin-eating disease. The ill residents lived in scenic seclusion for years until the 19th century, when the Ottomans (and a huge earthquake) rolled in and wiped them out. The ruins that remain are eerie but gorgeous. If you want to get real gruesome, visit the empty tombs and the surrounding bushy forest where you can fuck until your limbs fall off!
Prime yourself for sexy-time by participating in the Tuna Throwing Festival going down to fishy town in Australia from January 24-27, 2014. If you prove to be good at tossing the tuna around, feel free to pump through the rest of our list with vigor.
Written by: Anna Starostinetskaya