Montreal opens its doors once a year to thousands of drunken ravers and encourages everyone to party themselves stupid in the dead of winter. Held on the water, Igloofest is a party to celebrate the fun of freezing. Over 10,000 French Canadians, soaked in Jager and Sapporo and wearing ridiculous ski suits, make their way through the streets of Old Montreal and down to the water to dance off the hypothermia.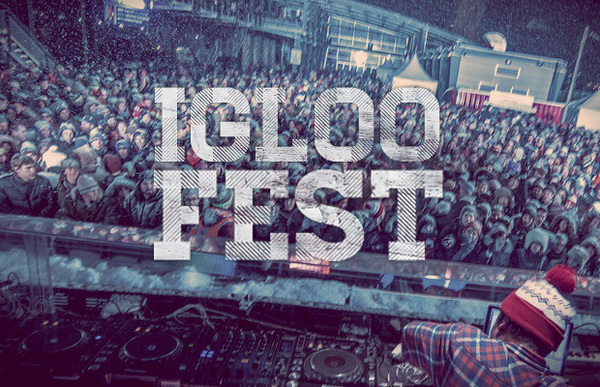 Bass on Ice
From a distance all you can see are glowing lights and massive blocks of ice. Coming closer, the bass hits your eardrums as the party body count begins to rise. If you're down to dance and have a good time, Montreal is happy to play host to whatever level of debauchery you bring them (as long as you don't bitch about the cold).
Ice sculptures and monstrous brightly-colored, glowing fake igloos cover the festival grounds. There are tug-of-war contests, best ski suit contests, open fires for roasting marshmallows and more Jager and Sapporo than anyone could ever drink, even with 10,000 friends.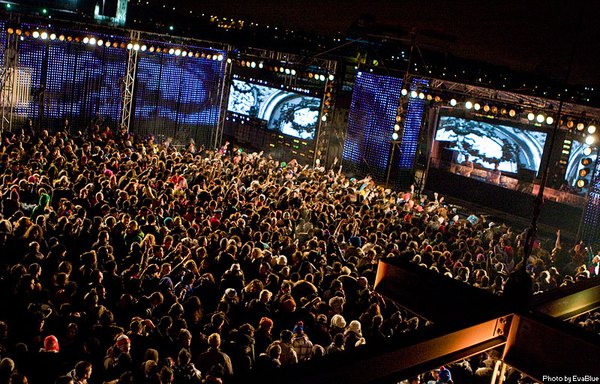 Every Thursday, Friday and Saturday throughout January, Igloofest rages on with new DJs from all around the globe. They're so dedicated to the winter theme that even the DJs' table is made of just a few blocks of ice. The lights and lasers reflect off the falling snow and ice to create a stunning visual experience. At Igloofest, the music comes second to the good times and since the music is usually on-point, good times turn into great times quick.
Proud to Be Canadian
The party isn't happening at some open field outside the city limits, but practically downtown, right on the river in the old part of the city. To preserve some Canadian pride, for every globetrotting DJ that spins at Igloofest, there is a local Canadian DJ spinning the same night on the same stage.
Haulin' Ass Around Town
Buried deep below the ground, getting to the subway often looks more like scenes from Lord of the Rings than an entrance to mass transit. But, five escalators later, you arrive at a clean, concise and fast metro system that will get you anywhere you might need to go in the city limits. While there is no shortage of cabs or busses, the subway system is legit and will haul your confused ass to anywhere you need to be. As far as staying in the city for the festival goes, since Igloofest is downtown, there are many hostel options only a few subway stops away from the action.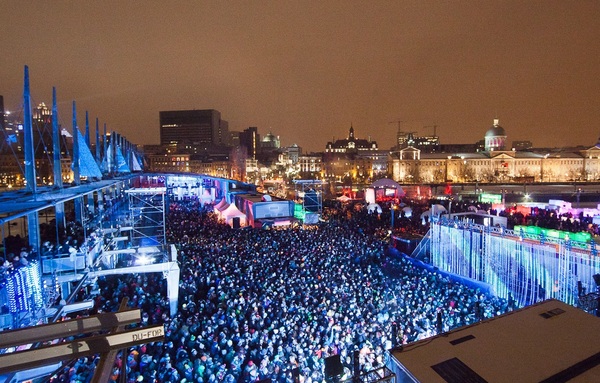 Things to Do Near the Igloo
Playing host to a rave for 10,000+ techno-junkie party animals automatically makes you cooler than, say, Lincoln, Nebraska. In addition to throwing a great party, Montreal offers plenty to do aside from Igloofest, even in the middle of winter.
Just five stops on the subway (four blocks from the Igloofest gates), gets you to the heart of downtown Montreal where bars, shopping and hockey rule the streets.
If shopping for hockey memorabilia isn't your game, hit up Brutopia on Crescent Street, home to countless microbrews and a huge variety of live music day-to-day.
The Dominion Tavern, on Metcalfe street, is like taking the Delorean back about 100 years. With large leather booths lining the walls, this bar goes on for days. The whole thing is made of ancient oak and manned by skilled bartenders who only need sleeve belts to complete their Golden Age get-up. This is the bar your grandfather was not cool enough to get into back in his day and they've got enough scotch in there to turn you into Braveheart.
Perhaps Igloofest is an uber-polite way for Montreal to say "fuck you, ey!" to America. We poke fun at their pronunciation of "about," but when it comes to cold weather partying, Montreal has America beat big time. While we sit inside counting dust bunnies and waiting for spring, in Montreal, they embrace the winter freeze by marching down to the coldest part of their city to drink, dance and share good times with thousands of strangers.