When we're not busy figuring out how to get you laid in foreign lands, we're reading these travel blogs for inspiration -- and think you should too.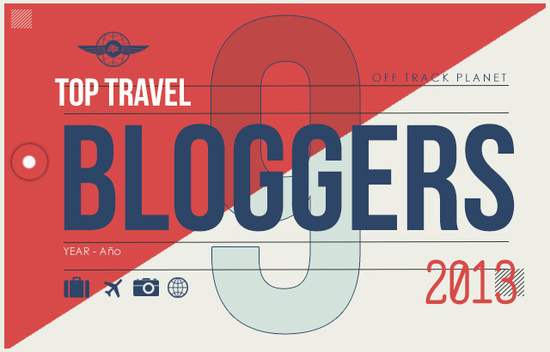 This year, we turned away from analyzing website traffic and rank-o-meters, choosing our travel bloggers on merit alone. This is a list of the blogs we've actually been reading this year. Nobody has paid us to write about them, nor are we sleeping with any of these people... yet.
Vagabondish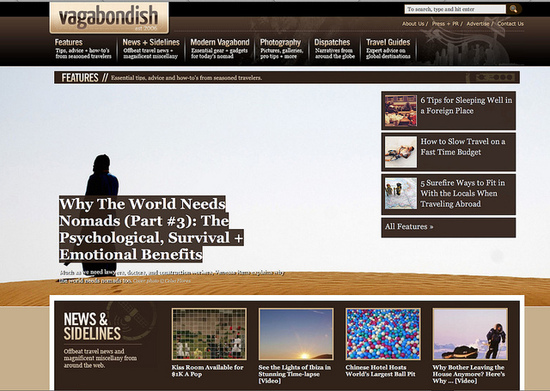 By no means a newcomer on the scene, this OG blog, run by a badass dude named Mike, brings it hard year after year. Full of great travel stories from across the web, this edgy, clever and informative site is bolstered by awesome contributors. From searching for the perfect phallic souvenirs in Taiwan to the insightful piece about why the world needs nomads, this site absolutely inspires us to continue being vagabondy-ish. Check out Vagabondish.
The Planet D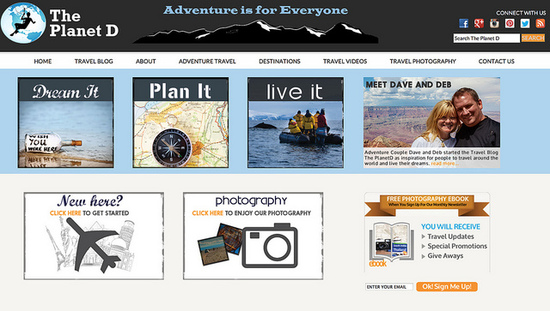 We like to check this site when our brains are fried from writing titty jokes about travel all day. It's split up into three, easy-to-navigate sections: "Dream It," dedicated to nothing but inspiring content, "Plan It," where the nitty-gritty part of travel resides, and "Live It," where you can commit to your travels by booking trips and tours. Dave and Deb, former film biz professionals, run the site as a tool to help others find themselves through travel. Check out The Planet D.
Beers & Beans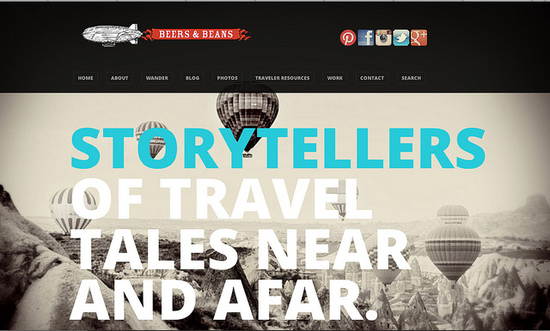 Beers for carbs and beans for protein, as long as we're able to live the travel life, what else do we really need? Breaking it down to the basics, Beth and Randy offer great tips for saving the moolah (hit the dollar store!) and present the site in a storytelling format that hooks you into their travel tales. A big portion of the site is dedicated to travel photography, and the big, beautiful images keep us reaching for seconds of Beers and Beans. Check out Beers and Beans.
Matt Gibson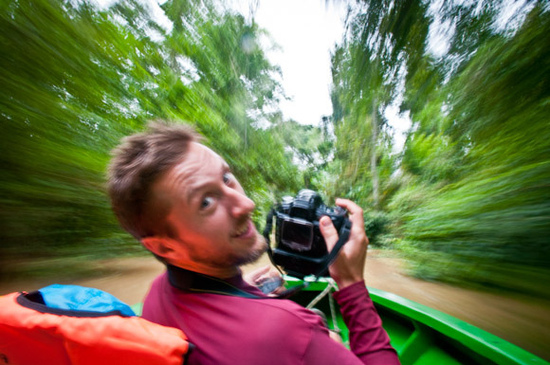 Well who the fuck doesn't love Canadians? Our gentle Northern giants come from a healthy, insurance-having stock, and Matt Gibson makes his people proud by hitting the adventure travels hard. He surfs, skis, snowboards, and sometimes pokes around for whale sharks in the Philippines, all the while maintaining his pleasantly Canadian cool. Squeezing the most out of the world's adventures at every turn, Matt takes some pretty awesome photos and pairs them with quotes made famous by mostly-dead people to keep the advenspiration flowing. Check out Matt Gibson.
Adventurous Kate's Solo Female Travel Blog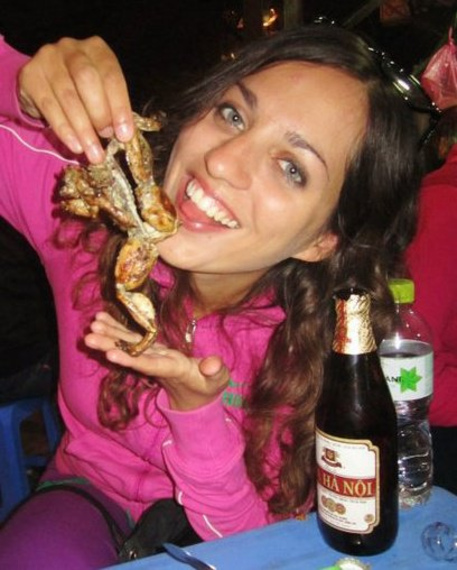 We don't mean to be pervy, but Kate's pretty cute. While that may be reason enough to visit the site, she's also really inspiring for solo female travelers. Proving that girls can travel the world alone without fear, Kate dropped her regular professional gig in 2010 and ran off to Southeast Asia for what was supposed to be only six months. An Indonesian shipwreck, Turkish boob face punch, and three years later, she continues to hit the road solo, with no inhibitions. Kate, if you ever feel like turning that solo into a double, OTP's got a few travel writers that'll keep you company. Check out Adventurous Kate.
Leave Your Daily Hell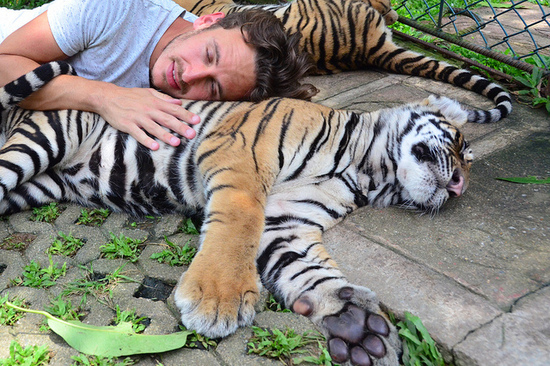 Some travel bloggers skirt around the idea of "fuck your job and travel." This blog does not. Full of inspiring content to help get your ass out of the cubicle and into the wonderful world of travel, we keep coming back to Leave Your Daily Hell to remind ourselves why we stay away from "the grind." Robert Schrader hops around the globe spooning tigers, laying around the nude beaches of Cinque Terre, and pointing other gay travelers to the thriving underground gay scenes around the world. Check out Leave Your Daily Hell.
Wild Junket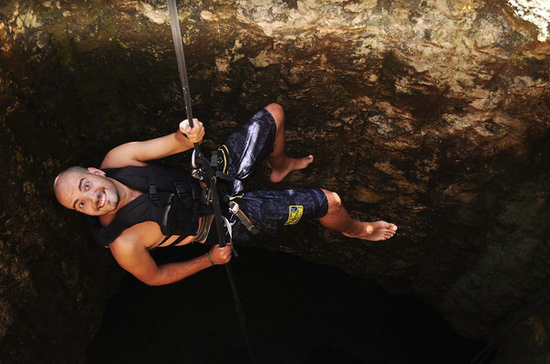 An oldie but goodie, Wild Junket's mantra is "travel light, go far." Adventuring around since 2003, Nellie and Alberto stick to an anti-materialistic, minimalist approach to travel, exploring the world with as little weight on their backs as possible. They've scaled volcanoes, explored Antarctica, and experienced natural selection first-hand in the Galapagos. We like this site because it reminds us that as long as we're adventuring, it doesn't really matter that we have to turn our underwear inside-out to double the usage. Check out Wild Junket.
Inside The TravelLab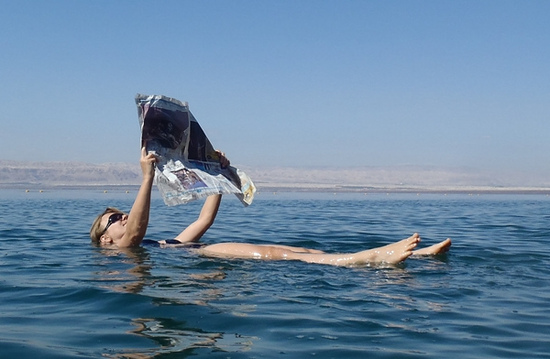 A more scientific approach to travel, Inside the Travel Lab is run by a doctor turned travel blogger. Now you may think all those years of medical school (and the student debt that painfully comes with them) would deter someone from dropping everything to get out into the wild. Not Abi King. After five years of working as a real deal doctor in a hospital, she decided that her love of writing and travel surpassed her interest in medicine. While the site is clean, it isn't sterile. Abi's been published by National Geographic and we can see why; her writing rocks, she takes great photos and reading about her unusual journeys really makes you feel alive. Check out Inside the Travel Lab.
The Everywhereist
Geraldine over at Everywhereist is hilarious and looks for the funnies around the world. The blog originated in a pretty unique way: Her husband Rand travels for a living. She used to be stuck at her desk waiting for his return until she got laid off. She took a normally sad moment and spun it into an opportunity to travel. While the destinations are mostly dictated by Rand's work schedule, the blog is her way to document the crazy fun shit they do along the way. We love us some good food and the site is packed with delicious eats, and weird culinary discoveries. Everything is light-hearted and Geraldine isn't ever afraid to go there... or everywhere. WTF Wednesdays is a feature after our own heart. Check out The Everywhereist.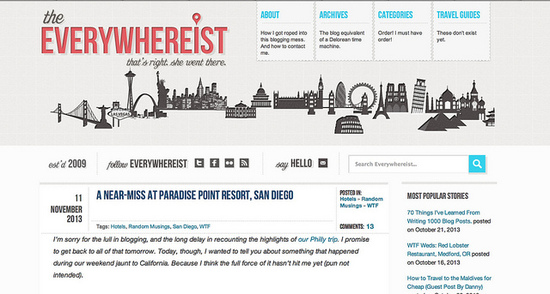 We're pretty lucky to be part of a community of travelers that continue to do things the unconventional way. This year, these nine blogs kept the travel fire burning for us and we're hoping 2014 will reel in some creative newcomers.
Written By: Anna Starostinetskaya