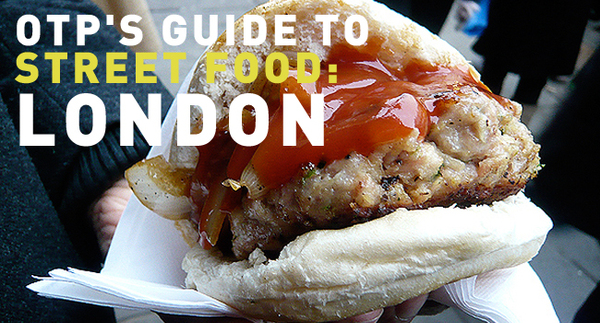 Once upon a time, London's culinary reputation consisted of boiled meat, mushy peas and soggy potatoes. These days, London is known not only for its Michelin restaurants and innovative cuisine but also for street food with amped-up flavor. OTP fondled the royal food jewels of London to bring you our guide on eating like the Queen, street-style.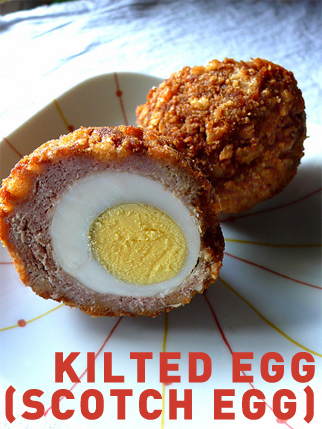 Kilted Egg (Scotch Egg)
The Scotch egg is the food version of Russian nesting dolls: an egg, wrapped in sausage, wrapped in bread crumbs. If the egg, sausage, breadcrumb isn't enough to make you drool, it's also deep-fried to seal the delicious deal. These puppies are cheap (no more than a couple of quid) and they're portable enough to stuff in your pocket for a snack.

The Full Monty
Denny's and IHOP got nothin' on the full English breakfast. This hangover care package won't set you back more than ᅡᆪ6 to ᅡᆪ10 and will fill you up for hours (if not days). While variations abound, the most traditional version is bacon (the kind that Americans call Canadian bacon and Canadians call back bacon) poached or fried eggs, fried or grilled tomatoes, fried mushrooms, toast, sausages, baked beans and hash browns. If you're really lucky, you might get some black pudding (not Jell-o, but blood) thrown into the mix. The full English may cause cholesterol to take up residence in your arteries but your stomach will be impermeably insulated to any toxin your mouth decides to swallow.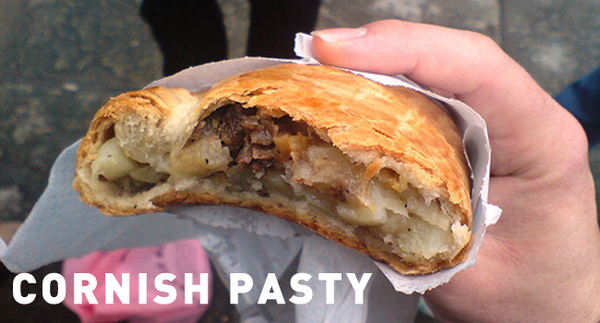 Cornish Pasty
In spite of rhyming with nasty, the Cornish pasty is anything but. A meat pot pie, wrapped up cozy in buttery crust and folded over for food on the go convenience. These are more prevalent in the West Country (what the locals call Cornwall), but you can find them all over London as well. Veggie options include broccoli and Stilton (or just chewing on the crusty pasty part).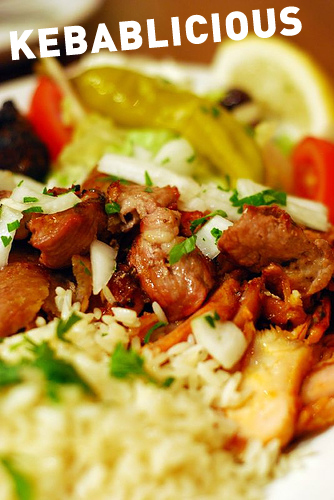 Kebablicious
London's best-known street food is the kebab, and there's a shop on every corner just waiting to sell you the ultimate in slow roasted mutton, sliced and served in pita with a salad on top. Most of the kebabs are served doner style (rotating meat on a spit) and are generally for take-away only.

Sunday Roast
Nothing says love like a big Sunday roast. If praying to the porcelain gods emptied the Saturday night booze fest, you're perfectly primed for a giant Sunday roast. Most pubs will have them and your options are generally a meat roast, pork shoulder, roast chicken and often lamb. It's usually served with potatoes (some are fried in goose fat), veggies, gravy and the best English dough invention of all time, Yorkshire pudding. Yorkshire pudding is dough that's baked in the drippings of the roast and it's fluffy, salty, buttery, dripping with delicious, and perfect for sopping up leftover gravy. Bacchus Pub in Hoxton has the best Sunday roast but it's pricier than many (around ᅡᆪ20). For a cheaper option, try The Thomas Cubitt Pub, which serves all day for ᅡᆪ12.50. Wash down your roast with a shandy (a mixture of beer and lemonade) and you'll be lubed and ready to take the town twice.
Fish N' Chips
Yeah we said it! As clichᅢᄅ as it is, a guide to English street food is empty without a giant newspaper filled with beer battered fish and hot chips (fries) smothered in vinegar. Every Londoner has their favorite but Fryer's Delight is where the cabbies hang out and it's as traditional as it gets, extra grease included. To mix it up, try Livebait which has a more creative menu including Cornish crab and lobster, playing the role of "fish". Sea Shell of Lisson Grove is pricey but considered the most gourmet fish and chips available.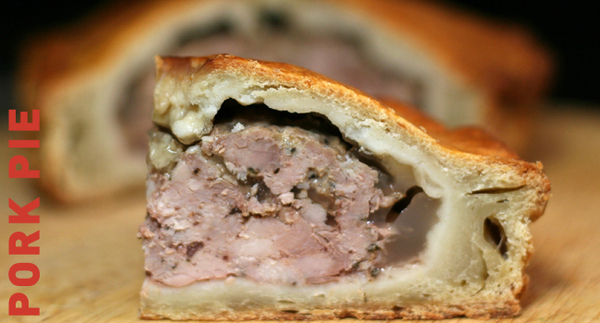 Pork Pie
The pork pie looks a little bit like the American chicken pot pie except it's packed with pork and surrounded by pork jelly, which is basically the leftover pieces (a bit of snout, an ear or two) of pork boiled until the gelatin is extracted to create jelly. This pig in a pillow of pig might sound bad, but pork pies will hug your tongue and are great with a few pints of bitters to break up the meat party.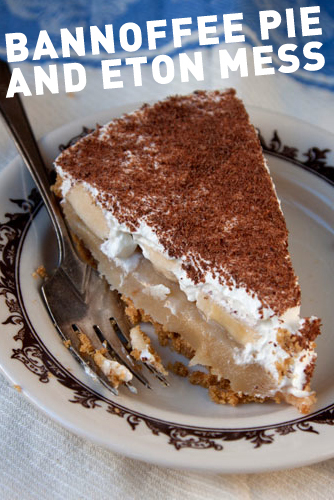 Bannoffee Pie and Eton Mess
When the English do dessert, they are obscene. Why just have bananas with toffee in a pie, when you can smother it with cream and sometimes even chocolate and layer it on a buttered biscuit crust? The Banoffee pie is definitely worth the consequential muffin top. If bananas aren't your bag, try strawberries mixed with meringue and cream, known as Eton Mess. It's the dessert baby that's made when two angels fall in love.
London is a vast labyrinth of delicious just waiting to be discovered. As a general rule, the dodgier the place, the better the food. Check out 'hoods that the tourists avoid and you'll find street food fine enough for royalty.