You, too, can afford to fend off hypothermia in Sweden -- a cold place that likes to eat cold, hard cash.
But, wearing the hottest Swedish fashions in cold weather may be out of your budget. Let's focus on keeping you alive enough to flirt your way to Swedish body heat, no pricey parkas or pelts required.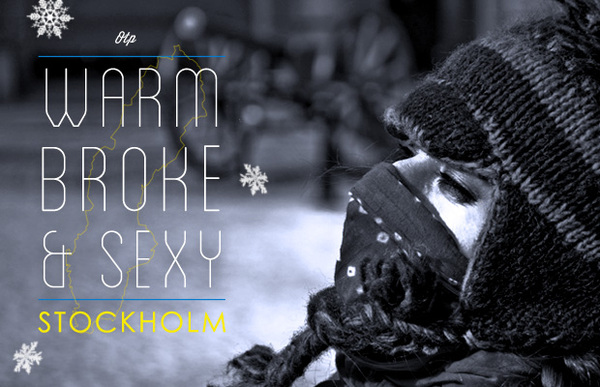 Survival Tips
Layering your clothes like a double-stuffed oreo is the key to dealing with extreme temperature changes.
Make sure to have some sort of moisture-wicking fabric next to your skin so you're not ripping off a shirt that froze to your nipples.
A good pair of silk underwear will come in handy as well.
Wear a soft, thick scarf which will keep you looking fashionable and trap in body heat -- it can also double as a head wrap when your ears get cold.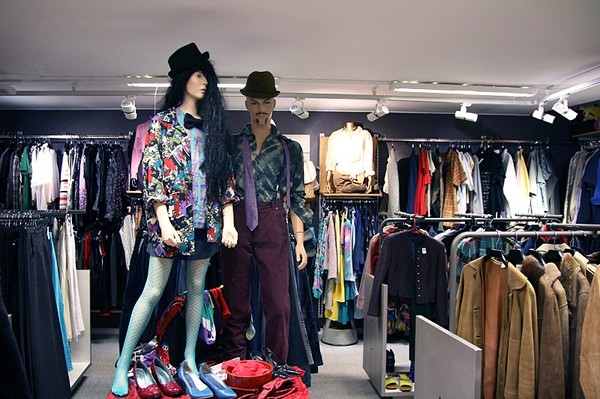 Shop for Warmth on a Bum's Budget
If you only packed tank tops and shorts, you might need to spend a few kronor to bundle yourself up. The charity shops Myrorna and Stadsmissionen, located throughout Sweden, are great for second-hand clothing and all profits are for a good cause. A down jacket is a good buy as the down compresses easily and can fit into overstuffed backpacks.
OTP Tip: If the last thing you want to do is buy new clothes, warm yourself from the inside out with Sweden's favorite liqueur, Punsch (sometimes known as Arrack Punch). Ask for it served warm and then sit outside on the patio, wrapped in the complementary blankets at most outdoor venues. You'll be cozy in no time -- and hopefully drunk enough to give off some steamy vibes.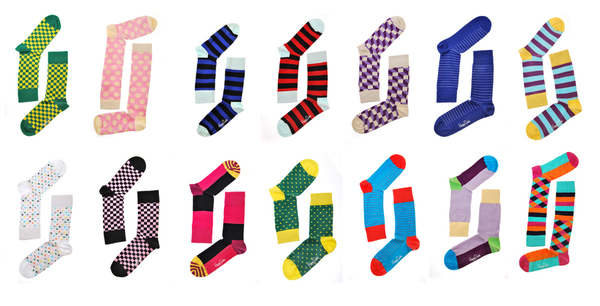 Happy Socks
Everyone knows the key to true warmth is all about keeping your feet happy. Stockholm's Happy Socks is stocked with an outrageous amount of colorful, quirky foot-condoms. Now, these things aren't your 10-bucks-per-pack Walmart socks. They'll run you about $12 a pair. Commit to a nice set of polka-dot wool socks and flip 'em inside out when times get toe-jammy.
Higher Class for Your Broke Ass
If you're a true fashionista and don't mind spending a little extra, head over to the boutique Lisa Larsson Second Hand for finds a little closer to vintage couture. For some inspired pieces from the golden years of Audrey, Twiggy and Marilyn, make your way to Judits Second Hand on Södermalm. Can't fathom putting your toes outdoors? Browse Sweden's two versions of eBay -- Blocket and Tradera -- for a few extra layers. And, if you're heading onward to hotter climates, sell your pieces on those sites as well.
OTP Tip: Cheap Monday, another Swedish brand, isn't all that cheap. They do have some great threads at their headquarters in Stockholm.
Should you decide that your shining personality is the best outfit you can wear, fuck it, rock a onesie with a butt flap and be frumpy all winter. There's always an H&M (Hennes & Mauritz; yeah, Swedish) around should your personality fail to get you the kind of attention that gets you laid.
-- Sarah Binion