Deep down in the far reaches of the earth lies the thrill of a lifetime. Stroke the tip of the world with your adventure stick.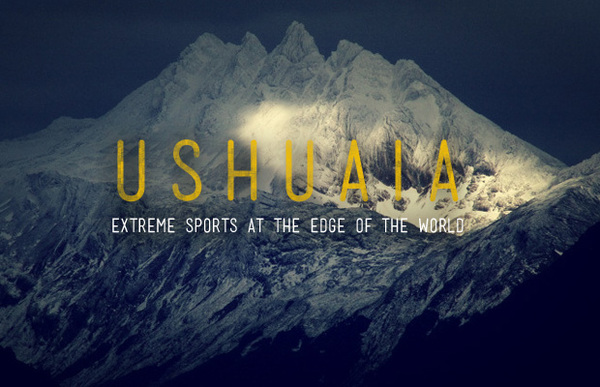 If vigorous tango dancing isn't enough to shed the meat-feasting pounds you put on in Buenos Aires, it's time to head south -- all the way south -- to the southernmost city in the world. Ushuaia, the ice-cold heart of Tierra del Fuego, is your adrenaline nerve center in this rugged remote tip of Patagonia. Light a match under your parilla-enlarged ass and burn through the "Land of Fire."
Tierra del Fuego National Park
Tackle America's southern tip in Tierra del Fuego National Park, where remembering you're at the Earth's end is easy. You rarely see another soul deep in the 240 square mile Into the Wild-esque terrain. The park replaces human contact with mountains, glaciers, forests, waterfalls and lakes all perfect for hiking, climbing, fishing and good old-fashioned, non-masturbatory alone time.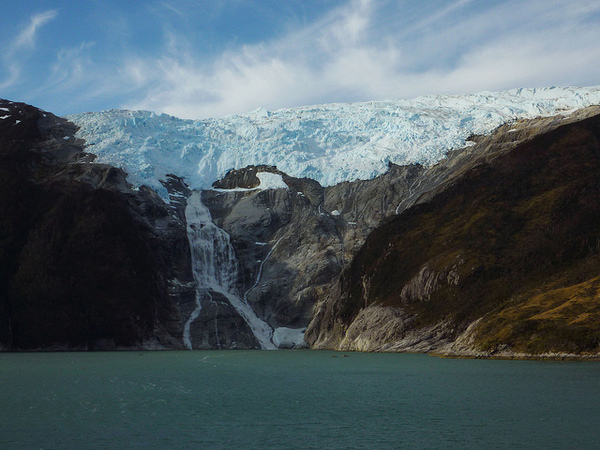 Kayak the Beagle Channel
The rough, frigid waters of the Beagle Channel are often sailed, but jump in a lesser boat (like a kayak) to get closer to the wildlife here. Sea lions swim alongside your kayaks, the albatross circle appears overhead and penguins stand at attention on shore. You can navigate your seacraft through icebergs and watch giant ice chunks carve off glaciers into the channel. This waterway inspired Charles Darwin to start asking questions that, still to this day, piss off school boards across the Bible Belt.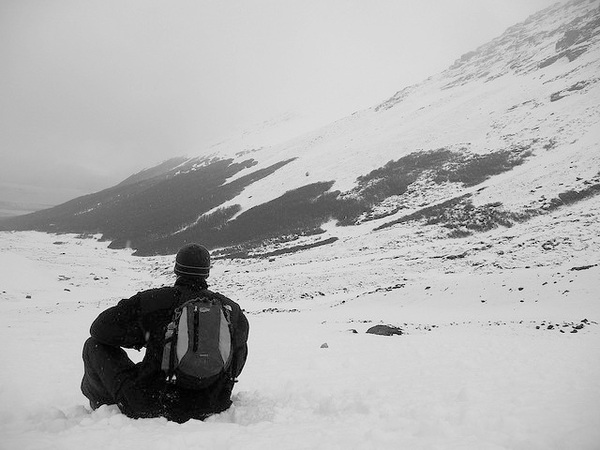 Climb the Martial Glacier
Back in the day, this entire island was one monster glacier. But because you didn't listen to Al Gore, only a few chunks remain. Luckily, the Martial Glacier is just outside of Ushuaia and can be climbed in one good day hike. Bypass the ski lift that shuttles old people to the glacier's base and attack the steep hour-and-a-half trail on foot. From here, you can climb up and around the glacier to get postcard views of Ushuaia and the Beagle Channel. There are signs warning you not to do this without a guide, but let's just say you can't read Spanish, gringo. Best of all, the entire day is completely free.
Go Even South-er
You've come this far -- why stop now? Ushuaia is the main launching point for cruises to Antarctica and, although this trip may have a tough time fitting under your credit card limit, if you need this one last pin to stick into your world map, this is where you start. You'll cruise amongst whales, cut through massive icebergs, get pummelled by unforgiving waves on Zodiacs rafts, hike across jagged glaciers, march with penguin colonies and get chased by sea lions on this land that man has yet to fuck up. Seven countries claim territory on the uninhabited continent, so stick your own flag into the southern final frontier.
This may not be the gaucho Argentina you're used to, but the unspoilt terrain of Patagonia -- all the way south to Tierra del Fuego -- will quickly teach you that Argentina's wilde side extends far beyond a porteño's hips on the dance floor.
Written By: Brian Biros