If you ever played Robinson Crusoe as a kid or pretended to be a pirate, this shit has your name all over it.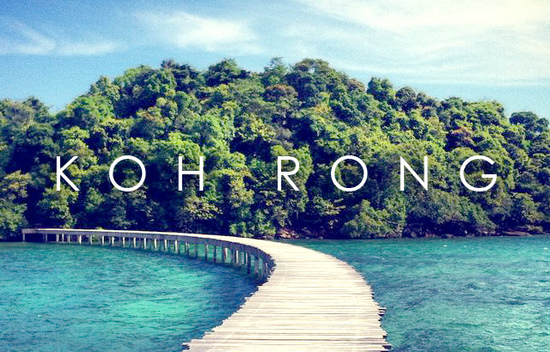 Photo by: Gregory Santulli
The islands of Thailand are notorious for their hoards of tourists that think they're visiting something "exotic" along the beaten pancake trail. Ready to really get off the been-there-done-that, Full Moon Party track and claim you were there then? Get your ass to Bangkok and board a $25 bus to Sihanoukville, Cambodia. There are two boats every day that leave from the Koh Rong Dive Center office in Sihanoukville to get to Koh Rong -- a small island about a two-hour ride away.
Koh Rong But It Feels So Right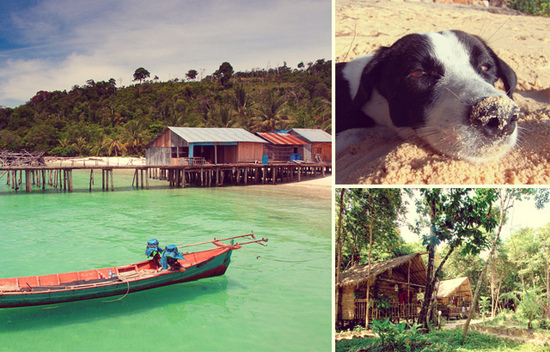 Photo by: Herve Blondeau
Five years ago Koh Rong was just a chunk of undeveloped land about the size of Hong Kong. Since then, a handful of guesthouses and foreign-run restaurants have opened on two of the island's 28 pristine beaches. The middle of the island is overrun by native jungle, and while there's one ring road that almost circumnavigates the island, it's largely impassable in more than one area. There's electricity for a few hours every evening, and all food is carted in twice daily on the arriving ship. If you're a bit of a puss, don't be scared. You may not be able to take a hot shower, but an underwater cable ensures that there's wifi just about everywhere on the island.
Where to Stay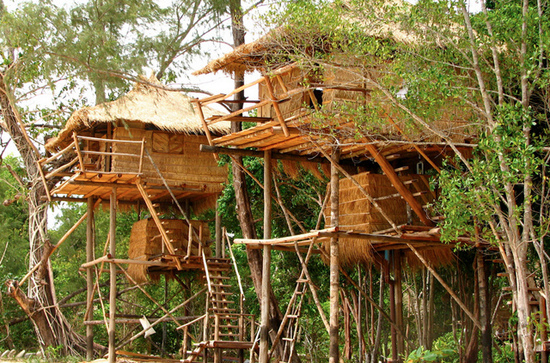 Photo by: Nina
A couple of the higher-brow guesthouses (Paradise Bungalows, Monkey Island; $35-$55/night) have solar electricity and even some cabins with running water. If you can live without your blow dryer for a while, get your hippie on at Vagabonds or Dream Catch Inn--both run by a dreadlocked Australian who'll serve you great veg dishes or blow your mind spinning poi. If you fancy yourself a Lost Boy, Island Boys is your bag. These will all run you about $12-14 a night. But if your budget is demanding you keep it under $10, opt for a locally-run guest house. It's not only a great way to support the Cambodian community, but you'll likely be invited to take some shots of sombai with your adopted family.
Eat Yourself Silly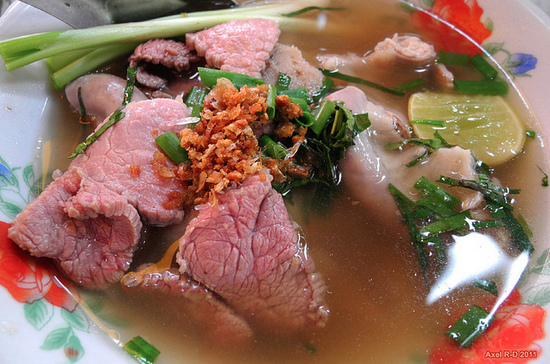 Photo by: Axel Drainville
The food on this landing strip of awesome is some of the best in Cambodia. Frank grills the tastiest burgers in the eastern hemisphere, and if you're missing Bangkok already there's no curry that beats the big bowls at Monkey Island. Paradise is the spot if you're trying to get laid but want a romantic meal first, and the Italian/French bakery, Koh Lanta, is where it's at for bread, pizza, or goodies. If you've got a hankering for special snacks, ask the hot boys behind the bar at Mango Island. You can get some delicious $1 noodles in the small village from a local stand, or munch on dragon fruit, mango, and pineapple at one of the many local fruit stands for less than $2.
Get Lost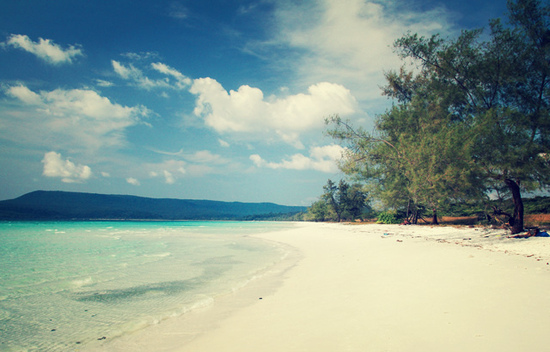 Photo by: Austin King
These joints are all well and good, but part of the fun of being in the middle of nowhere is to, you know, be in the middle of nowhere. Trek through the jungle to the 7km Beach, where you can set up camp and live naked for a few days (just don't tell anyone you're camping, and tuck your tent away from view). Hiring a local boat guide for a few hours to take you on a tour of the other beaches will run you about $40 for the day--a small price to pay for a private tour of beachy heaven.
Nightlife Schmightlife
Without electricity, the eclectic travelers that pass through Koh Rong make their own entertainment, no bumpin' clubs and sound systems necessary. You're likely to hear live music every night of the week, being played around bonfires in the sand. By far the best Koh Rong nighttime activity is getting kinky with the phytoplankton. Skinny-dipping is a way of life in the middle of paradise, and you can swim here with iridescent neon green plankton that only glow in the middle of the night. Remember that scene in The Beach when Leo gets steamy with magic fish swirling around him? This is the real deal.
Give Something Back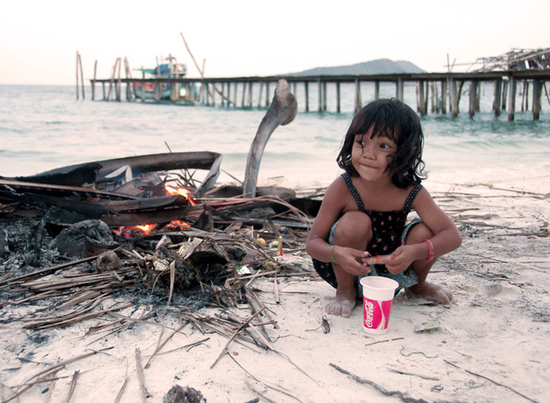 Photo by: Herve Blondeau
In 2013, an incredible, dedicated, and selfless group of backpackers banded together and decided to keep the villagers of Koh Rong prepared for the influx of tourism that's bound to blindside them soon. Working in tandem with the Koh Rong Dive Center (Yes! You can SCUBA here too!), these backpackers started a Conservation Center, a school, and administer English classes for the local adults at night. You can volunteer with any of them. It's not a thankless job, either. Nothing makes your trip complete like a new best friendship with one of the island kids.
Despite the development of the past few years, the shitshow is yet to come. In 2008, the Royal Group (a big bad multinational corporation) announced plans to develop Koh Rong into a slutgarden of timeshares and luxury resorts by 2020. It's only a matter of time before Koh Rong succumbs to the douchebagery that's already taken over its Gulf of Thailand neighbors. So why the fuck aren't you on Koh Rong?
Written By: Lisette Cheresson