Disappear to a place with exactly zero fanny packs on its soil.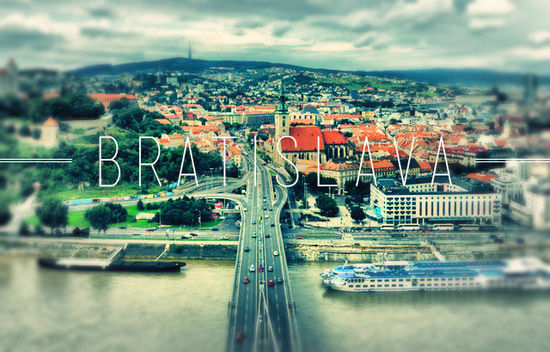 Photo by: Xlibber
Slovakia is the country that used to be married to the Czech Republic before the end of the Cold War and is like the Kansas of Europe. Bratislava is situated on the far western end along the Danube river. Since even the locals know they're buttfuck nowhere, picking up a t-shirt that says "Where the Fuck is Bratislava?" will make a great souvenir. If the idea of being off the grid isn't enticing enough, here are five great reasons you should get your ass over to Bratislava asap.
You'll Feel Like You Won Euromillions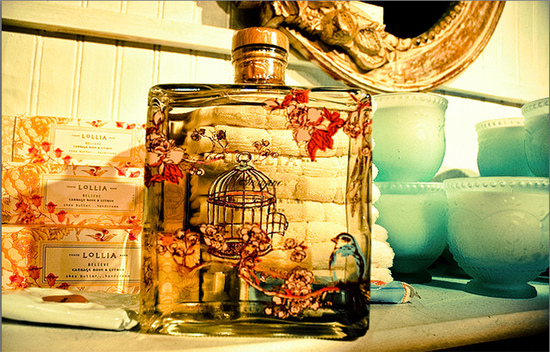 Photo by: Wonderlane
Bratislava might be the only country on the Euro that doesn't take a sledgehammer to your wallet. Beer is easily found for 2 Euros and varené víno (hot mulled wine) can be found for one little Euro -- practically free! If you need to splurge on a hotel, this is the place. For around 50-60 euros you can get a really nice 5 star hotel, and have a proper shower and sleep. Hostels of course, are the real bargain, and you'll certainly have some dough left to send presents back home.
Hearty Eatin'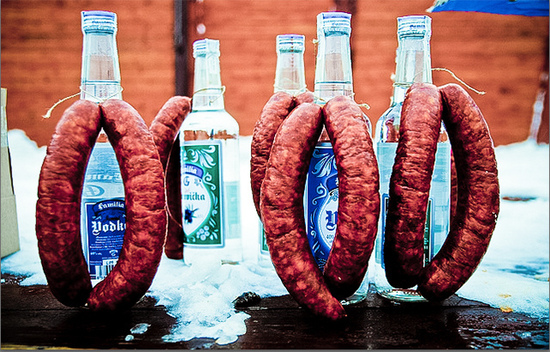 Photo by: BratislavskÁ župa
Slovakian food shouldn't be missed since it's cheap and something has to soak up all of that almost free booze. Slurp on some kapustnica, a sauerkraut soup made with smoked meats and dried mushrooms -- the antidote to a raging hangover. Steamed dumplings, or knedle, are common in Slovakian dishes and won't set you back more than a few Euros. If those fluffy (cheap!) potato pillows make you drool, don't miss the Slovakian national dish bryndzové halušky. These guys are stuffed with bryndza (sheep cheese) and bacon. It's kind of like a giant "fuck yeah!" in your mouth.
OTP Tip: Stop by the Traditional Slovak Restaurant. You can get cheap booze, traditional food, and shots of Slivowitz (we have no idea what it is, but it's lethal) and be serenaded by a local singing Sinatra. The bathroom signs are worth the trip alone.
Two-fer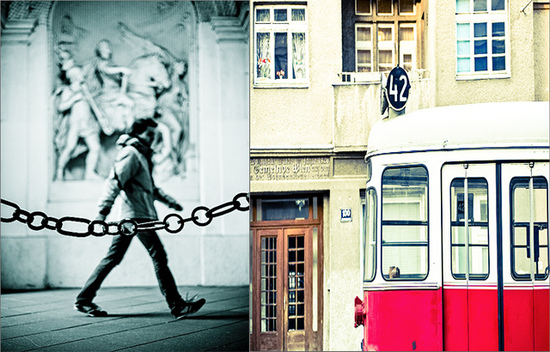 Photo by: Luca Sartoni
Bratislava is just an hour up the road (or the river) from Vienna, its expensive mistress. Stay on the cheap in Bratislava and then take the train (15 Euros -- each way), bus (eight Euros -- each way), or boat (35 Euros -- each way) to Vienna for the day. You'll get all the museums, culture and coffee, and then you can sneak back to Bratislava to your satisfying bargain of a bed.
OTP Tip: If you want to travel but have been there/done that in Vienna, Bratislava is a great jumping off point for the rest of Slovakia -- and while Bratislava is a modern city, in some areas of Slovakia the only thing that's changed in the last 200 years is the flag.
No Fanny-Packers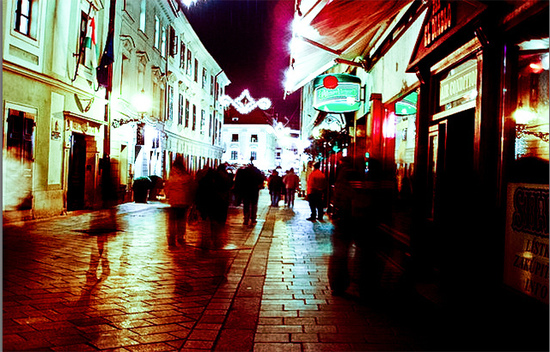 Photo by: Juraj Kubica
You won't find a lot of baseball-capped, sock and Birkenstock wearing tourists in Bratislava. The markets are filled with locals and the only tourists in the mall are the Austrians who cross the border looking for bargains. It's a happy place, disappearing among people who are surprised to hear your English and will definitely ask you where you're from.
James Bond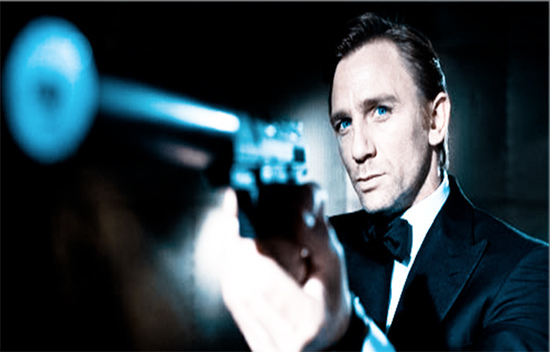 Photo by: Brava_67
Watch The Living Daylights, which is set in Bratislava and Austria -- in the winter -- while you're actually there! It's a cult favorite among Bond lovers with the theme song sung by the '80s one (maybe two) hit wonder band, A-ha. It's like the cherry on your snow-capped parfait.
We're willing to bet that whatever's under that tree at home ain't got shit on this awesome city. Didn't get what you wanted for Christmas? Gift yourself a trip into uncharted territory and be rewarded with the bounty of Bratislava.
Written by: Sarah Binion