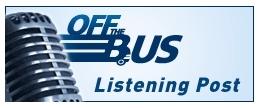 WHO
: Rep. Eric Cantor (R-VA) and Doug Holtz-Eakin, Senior Policy Director, McCain 2008
WHAT
: Press conference call to discuss Sen. Barack Obama's energy policy.
WHEN
: Monday, August 4 at 10:00 a.m. EDT
SUMMARY
Rep. Eric Cantor (R-VA) and McCain policy adviser Doug Holtz-Eakin criticized Sen. Barack Obama's energy policy during this press conference call. "Anyone who says that we can achieve energy independence without that - without more nuclear power, without more offshore drilling, without more clean coal - that individual either doesn't have the experience to understand the problem we're faced with or isn't being straightforward with the American people," Cantor said. Holtz-Eakin highlighted McCain's proposed battery incentive, which would provide a $300 million prize for the designers of the first zero-emissions electric car battery. Holtz-Eakin also attacked what he claimed was Obama's plan to create a government-run venture capital fund to stimulate innovation in new forms of energy.
The above audio was recorded as part of the OffTheBus Listening Post project.
Read more about this conference call in HuffPolitics reporter Sam Stein's piece: "McCain Surrogate Cantor Inadvertently Derided On McCain Conference Call."

HOW TO SUBSCRIBE TO THIS FEATURE
A) Receive e-mail alerts about new uploads by clicking the "Get E-mail Alerts" link at the top of this post.
B) Subscribe to the OffTheBus Listening Post podcast by plugging http://www.gcast.com/u/OffTheBus/main.xml into your RSS scraper, or the "Subscribe to Podcast" window under the "Advanced Menu" in iTunes.
C) Check the OffTheBus Listening Post Homepage for a full directory of recordings:
D) Sign up for our Listening Posts "OTBpresscasts" twitter feed.