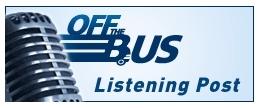 WHO: Susan Rice, Bruce Riedel
WHAT: Press Conference Call to Discuss Growth of Al Qaeda in Pakistan and Afghanistan
WHEN: Monday, June 30th at 3:00 p.m. EDT
SUMMARY
In this call, Obama representatives Dr. Susan Rice and Bruce Riedel discussed the growth of Al Qaeda in Pakistan and how Barack Obama would refocus the U.S.'s attention on fighting Al Qaeda in Afghanistan and Pakistan. Riedel stated that Al Qaeda has relocated their sanctuary to Pakistan and has been growing over several years. He cites Al Qaeda's release of almost 100 public messages in 2007, as opposed to only 6 in 2002. So far in 2008, a new message is released, on average, every other day. Riedel said this is a sign of Al Qaeda's growing confidence, as terrorist organizations only undertake the risk of releasing public messages when they feel secure. Both said Obama would refocus the U.S.'s attention on fighting the terrorists in Afghanistan and Pakistan. Rice said Obama has made "all the right judgments" in keeping America safe by opposing the War in Iraq and advocating to refocus on Afghanistan and Pakistan.
The above audio was recorded as part of the OffTheBus Listening Post project.
HOW TO SUBSCRIBE TO THIS FEATURE
A) Receive e-mail alerts about new uploads by clicking the "Get E-mail Alerts" link at the top of this post.
B) Subscribe to the OffTheBus Listening Post podcast by plugging http://www.gcast.com/u/OffTheBus/main.xml into your RSS scraper, or the "Subscribe to Podcast" window under the "Advanced Menu" in iTunes.
C) Check the OffTheBus Listening Post Homepage for a full directory of recordings:
D) Sign up for our Listening Posts "OTBpresscasts" twitter feed.