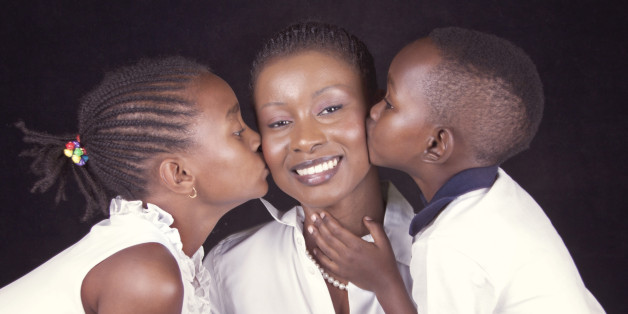 Hundreds of thousands of women globally face a daily battle with breast cancer, the leading cancer in women worldwide. Their loved ones, and global and national health players, join them in this fight. Breast Cancer Awareness Month, each October, is an opportunity to broaden awareness of this devastating illness that every year kills more than 500 000 women, often in their prime.
As the month draws to a close, let us take a look at how the world is faring in tackling this largely preventable disease. Recent years have seen great public health successes for women, such as the halving of deaths from complications of pregnancy and childbirth. But these gains are threatened by breast cancer.
Global statistics are sobering: In 2012 alone, an estimated 1.7 million women were diagnosed with breast cancer. Women with a family history of the disease are 2-3 times more likely to develop it themselves. Other risk factors include early menstruation, late onset of menopause, and a later age at first pregnancy.
Often seen as a disease of affluent societies, the developing world is home to more than half (58%) of women who die as a result of breast cancer. Exposure to certain risk factors can also influence the equation. For example, physical inactivity is responsible for about 13% of breast cancer incidence, while 8% is due to alcohol consumption. Obesity is also a well-established cause of breast cancer.
The issues and solutions associated with the prevention of breast cancer and the survival of women it affects often differ from country to country. Most women with breast cancer in resource-poor countries receive treatment too late, at an advanced stage of disease, because weak health systems don't offer early diagnosis and screening.
The survival rate of women with breast cancer in resource-poor countries is low -- below 40%. But in places where women have access to early detection and basic treatment, survival rates for early localized breast cancer exceed 80%.
Enhanced prevention and screening are important elements of strategies advocated by the World Health Organization (WHO) and partners to tackle noncommunicable diseases (NCDs) such as breast and other forms of cancer. They are at the heart of the WHO Global Action Plan for the Prevention and Control of Noncommunicable Diseases 2013−2020.
Progress in Africa
For many years, health systems in Africa focused heavily on managing infectious diseases. Most cancer patients had no access to screening, early diagnosis, treatment, or even palliative care. National cancer prevention and control programs were weak or non-existent, and few specialized facilities for cancer diagnosis and treatment existed on the continent.
The good news: Africa appears to be turning a corner in its response to this deadly disease. With support from the International Agency for Research on Cancer, the WHO agency for cancer research, 24 countries in Africa now have population-based cancer registries in operation, a key element of the Global NCDs Action Plan. Data collected at these registries help public health officials understand and address the region's cancer burden more effectively. This is vital for addressing breast cancer, which along with other NCDs is largely hidden, misunderstood and underreported.
High-level advocacy is also making a difference. Since 2007, African First Ladies have mobilized high-level support for preventing and treating breast and cervical cancer. In meetings and media interviews, they are drawing attention to these two diseases that take a tremendous toll on women's health across Africa. This month, Namibia's First Lady, Penehupifo Pohamba, Chairperson of the Forum of African First Ladies Against Breast and Cervical Cancer, spoke of the importance of action to prevent, detect early and routinely screen for these diseases. She also encouraged women to reduce their risk of cancer through regular physical activity, moderate alcohol consumption and a healthy diet.
WHO response
WHO's response to breast cancer is part of broader efforts to improve women's health and reduce the growing global impact of NCDs.
WHO's Global Action Plan on NCDs is a central pillar in the response. Endorsed by governments worldwide, it sets the scene for UN-wide and all-of-government action to fight breast cancer and other NCDs. Since 2011, governments have committed to specific, time-bound actions. For example, by 2015, countries must develop national multisectoral NCD plans to cut the rate of people dying too young from conditions like breast cancer. And by 2016, national authorities are expected to reduce exposure to risk factors -- including unhealthy diet, physical inactivity and alcohol consumption -- that cause NCDs like breast cancer, plus strengthen health systems to prevent and control these diseases.
As part of this, WHO is guiding countries on how to integrate cost-effective interventions against major NCDs in their national health plans. This should improve access to early detection and treatment of breast cancer. A key target of the NCDs Action Plan is a 25% relative reduction in premature death from these diseases.
Prevention as a response to breast cancer
Early detection is the cornerstone of breast cancer control. When breast cancer is caught early, it can be more effectively treated using more affordable and less aggressive therapies, with better outcomes, fewer side effects and complications. Breast cancer can be detected early through a routine examination by a trained health worker who recognizes the warning signs, such as a lump in the breast, and takes prompt action.
This month, WHO will release new guidance on breast cancer screening and referral for care: a WHO position paper on mammography screening and Guidelines for referral of suspected breast cancer at primary health care in low-resource settings. These guidelines are part of a broader set of comprehensive breast cancer guidelines being developed by WHO over coming years.
Mammography screening is the only organized, population-based breast screening method that is proven to be effective. But reports of its benefits and harms vary, depending on where the screening takes place, its intensity, and the age of women targeted.
The new WHO mammography guidance identifies the age groups and settings where population-based breast cancer screening is recommended (including well-resourced settings for women in the 50-69 years age group), and where it is not considered cost-effective. In resource-limited settings, early and effective diagnosis and access to treatment are advised.
WHO also works with governments to promote preventive actions shown to reduce women's risk of developing cancer in the first place, including through healthy diets, physical activity and reduced consumption of alcohol.
Clearly much needs to be done. The human, social and economic costs of breast cancer are too great. If we all join forces in promoting prevention, detection and control of this disease, and keep the issue high on the political agenda, women of the world stand a better chance of winning the fight against breast cancer.
This post is part of a series produced by The Huffington Post in conjunction with Breast Cancer Awareness Month this October. To read all posts in the series, visit here.