During the weekend I visited a few farms in Montgomery County, Md., and saw bushes still filled with blueberries. Blueberries are some of the easiest berries to pick and I love eating them as is or adding them to salads or muffins.
A while back I developed a recipe for Blueberry & Pomegranate Popsicles that only has two ingredients: blueberries and pomegranate juice. Make these for yourself and your kids and enjoy them during the hot summer days.
Blueberry & Pomegranate Popsicles
Ingredients
2 cups blueberries
1/4 (or more) cups of pomegranate juice
Directions
1. In a blender process blueberries with pomegranate juice.
2. Pour the mixture into popsicle molds and freeze.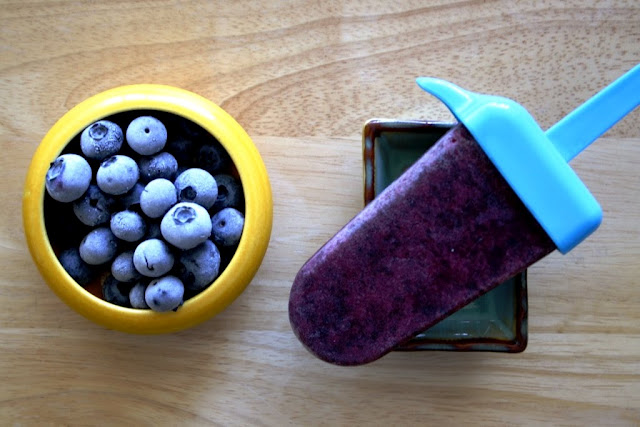 Can it be any simpler!? Caution: the amount of berries and juice is an estimate, but there is very little room for error. Also, feel free to add a bit of sugar if you want.
Want more popsicle ideas? Try my Melon & Mango and Plum flavors.