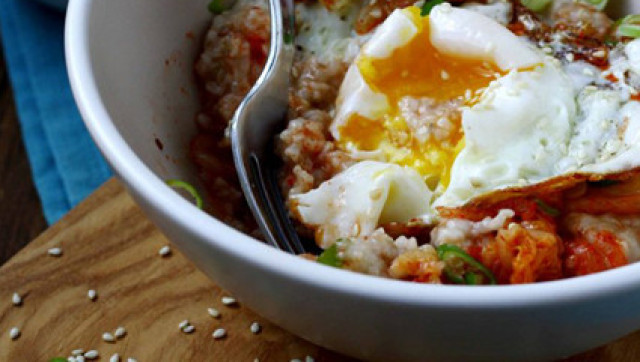 I remember having to eat oatmeal for breakfast when I was a little girl. It was not a pretty picture. I had to sit at the table for as long as it took me to eat the entire portion of the brownish bland porridge. I did it, but I was not happy.
Of course, adding toasted nuts, brown sugar and maybe some fruit would have made my childhood breakfast better, but once I grew up, I chose the savory direction.
Savory, you may ask? Yes! Because oatmeal starts as a pretty flavorless dish, you can add some needed excitement quite easily and it doesn't have to involve sweets!
My first attempt at that was Oatmeal with Leeks, Ginger and Tamari.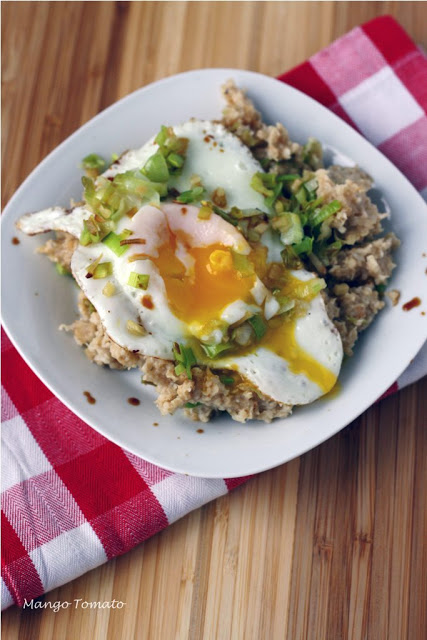 Just recently I made another savory oatmeal breakfast: this time it had store-bought kiimchi, scallions and sesame seeds. Both dishes were topped with fried eggs.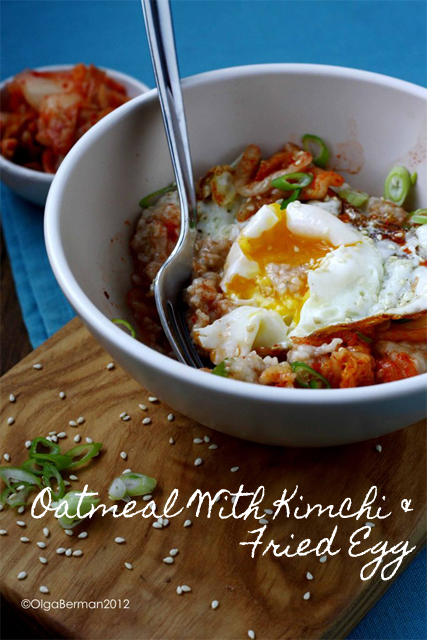 Have you ever tried savory oatmeal?
For more unusual breakfast ideas, check out my recipes.