I find it sad when some restaurants still consider a pile of lettuce with a few slices of cucumbers and tomatoes a salad. When I make salads at home, I like to incorporate different types of greens with in-season produce, and often add protein in forms of chicken, tofu of beans.
I also love adding fruit to my salads. Of course tomato is technically a fruit, but here I'm talking about things such as strawberries, peaches and cherries. The three salads below can be served either as an appetizer or a main course: it all depends on how hungry you are.
So think outside of the box and add a bit of natural sweetness to your salads with fruit.
Poached Salmon with Spinach, Strawberries and Olives Salad combines the good-for-you salmon with salty olives, sweet strawberries and a bit of bite from the spinach. The salmon can be served hot or at room temperature. How can you resist this pretty combination of colors?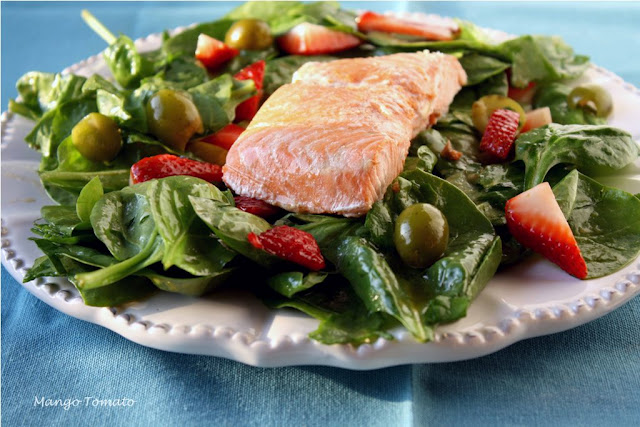 Adding grilled fruit to summer salads is a fun idea, but if you live in a place without an outdoors space, don't fret. This Grilled Peach Summer Salad uses a panini maker instead of a grill.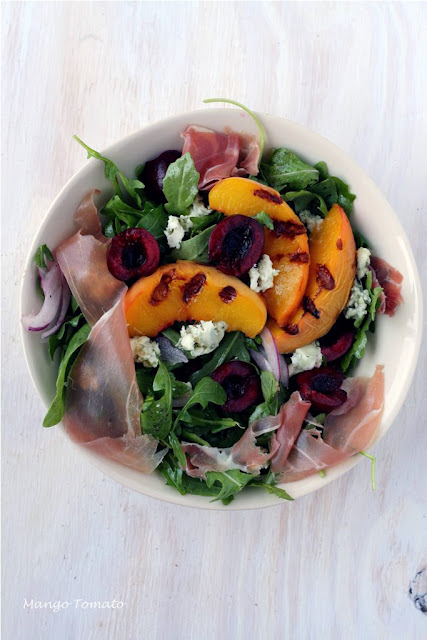 Finally, let the farmers markets, or in my case a visit to a farm, inspire your salads. Right now, strawberries and tomatoes are in season, so why not combine them in this plated Strawberry, Tomato, Basil & Aged Cheddar Salad?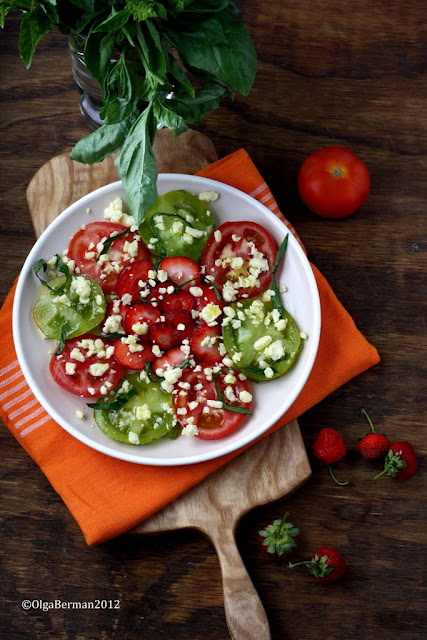 Please leave a comment and let me know which salad is your favorite and how you incorporate fruit into your own salads.
For more recipes, check out Mango & Tomato.