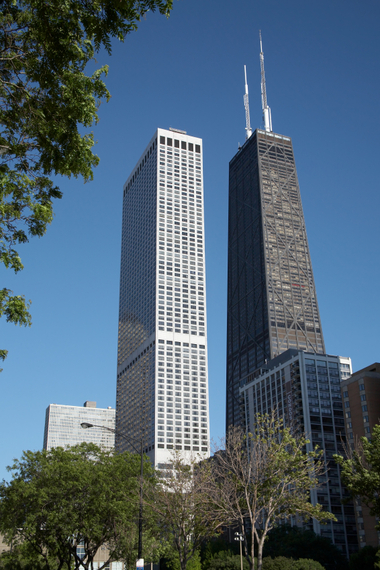 When it comes to Chicago's technology and startup scene, the Windy City has often been called the next Silicon Valley, a breeding ground for innovation and entrepreneurship where new businesses thrive and the "next big things" take shape. Companies like Groupon, Orbitz, Grubhub, and Ifbyphone have taken the technology scene by storm, moving into cool, creative spaces, setting up shop, and making waves.
But it's not all fun and game-changing: Technology companies -- especially startups -- face a unique set of challenges, and organizations like the Illinois Technology Association (ITA) frequently host events to discuss them. Last week's forum, for example, focused on the challenge tech startups and small businesses face in finding and retaining interested, qualified talent, especially in the context of an educational landscape that is known to be suffering in the skill areas that tech companies value: science, technology, engineering, and math (STEM).
Measures like the Common Core standards, which have been accused of having a one-size-fits-all approach to STEM education, address the skill gaps that are evident in the ability level of college students across the country. Jonathan Williams, director of state government affairs for Intel Corp, observed that the tuition dollars being spent on remedial courses in college (to fill the gaps left unfilled by ineffective STEM education in K-12) means more than coming late to the table with STEM skills, but have greater effects on the workforce (and economy) later: Students who need to complete these remedial courses in college are less likely to graduate, and therefore less likely to possess the skills required to obtain a well-paying job and thus pay back their student loans. Despite its criticisms, the Common Core is argued to be of some value if it means enabling K-12 students to achieve competency -- and even excellence -- pre-college; in turn ensuring that their college career will then be spent honing the skills necessary not just to improve their minds but to improve their job visibility post-college. Gaps in education are not merely that: they later translate as gaps in hiring, and more and more companies remark on the difficulty in finding quality candidates in the technology field.
But some argue that the lack of available tech talent isn't solely a result of the flaws in our education system. One audience member of last week's ITA forum remarked that one of the problems is that STEM subjects and career paths aren't seen as "cool" in the younger generation, a notion that the panelists both agreed and disagreed with. Elizabeth Hyman, CompTIA's vice president for public advocacy, observed that technology is more a part of our daily lives and personal habits than ever before, pointing out the prevalence of smartphones as well as gadgets like the Fitbands that grace the arms of young and even the not-so-young consumers. It's interesting that younger consumers are interacting with, wearing, and engaging with technology, but many still seem reluctant to give in to the notion of taking part in its creation, of seeking a field in the innovation side of trendy technology rather than merely the consumption of it. This is where the gap is, the panelists -- and some audience members -- seemed to agree: integrating "geek culture" with the notion of "cool."
But Chicago is on the cutting edge of these observations. The "new Silicon Valley" is about more than sprouting startups: There is an acute awareness of what it takes to make the landscape sustainable as companies look to take root in stable ground, and that means fostering talent right here at home in the Windy City. One of the challenges discussed at the ITA forum was the problem of immigration policies and H-1B's: policies that enable foreign students to enter the US and attend school but then keep those students from staying in the States and putting their newly acquired skills and knowledge to good use in the American workforce. It's a challenge that the ITA panel urges SMBs to address with their state government, but in the meantime also focus on helping grow the local workforce, starting at the K-12 level.
Chicago Tech Academy, for example, is a high school that recognizes the importance of students being competitive in the technology space. At a recent ARA event here in Chicago, Chi Tech's executive director, Matt Hancock, expressed the necessity of nurturing students' understanding of how "cool" technology can be and opening their eyes to the possibilities that technology can offer -- especially when it comes to income. "Kids need to realize that they can get a well-paying job in the technology field," an understanding that he seemed to believe was underdeveloped. "Geek" is still a word that many people -- especially younger students, and especially younger female students -- see as heavily stigmatized, and could be part of the reason many students don't pursue STEM degrees when they enter college. Students might want to study medical science due to the prestige attached to doctors, but computer science? The Geek Stigma is real, but Chicago companies and organizations are seeking to dismantle the stigma's power in a multitude of ways.
Chi Tech is one example, focusing on technology in practical, everyday ways to educate high schoolers on the necessity of technology and the integration of it into their daily lives. Wowzers, another Chicago startup, addresses the math gap at a younger age, creating fun, interactive video games that adhere to the Common Core, guiding students grades 3-8 through increasingly complex math lessons that get students excited about math and technology. "Technology in the classroom is inevitably going to catch up to the way we use technology in our everyday lives," says Scott Doerrfeld, head of the programming department at Wowzers. "We believe this level of interactivity will truly personalize the learning experience -- and that should be the ultimate goal of education technology." This personalized approach to STEM education is part of a greater shift in the attempt to nurture the talent of the future. "It's not just about providing content to students in the interactive way they've come to expect from their age of digital literacy, but leveraging these cultural trends to give students control over their education like never before," Doerrfeld added.
Starting early to create a culture of tech acceptance and affection (tech-fection, if you will) is as important as the technical aspect of educational curriculum and certification opportunities. The same way National Reading Styles Institute in New York has taken interactive, meet-you-at-your-level training for students K-12 struggling with literacy, Wowzers and other similar organizations seek to address the gaps in STEM while also making science and math less painful.
The social issue of tech needs to be fostered as well, and Chicago is doing its best to groom a culture of supporting and encouraging tech workers. Ifbyphone's recruiting tagline, for example, is "We Cherish the Geek," posting "Geek of the Week" photos weekly on the company Facebook page to honor top-performing employees. Talent must be fostered at every level, which can look like math games at the younger level, career options and inspiration at the older level, and creating tech-friendly environments at the post-college level.
And don't forget the parenting level, says Andrew Hoog, chief executive officer of viaForensics and last week's forum's moderator. One of the things he enjoys most with his daughters is toying around with an Arduino board, creating simple programs and getting his little ones acquainted with technology and software early. "Whether it's from Intel, CompTIA or as a parent, doing these kinds of things with kids will really help them in the future," said Hoog. As mentioned above, getting girls engaged with the concept of programming and software has been a particular challenge, one that Chi Tech in particular aims to combat. Startups outside of Chicago have this particular issue hot on their radar as well: GoldiBlox, for one, has taken the Internet by storm in its campaigns to mobilize the female engineers of tomorrow and Black Girls Code, based out of San Francisco, is another; focusing on developing the talents of girls of color in technology spaces.
The point is, if we want to fill the hiring gap that is glaring out at us in technology, we have to take the steps necessary not only to groom that talent from a young age (which means destigmatizing Geek Culture and finding an education curriculum that works) but creating environments that encourage attraction to these fields. From the looks of it, Chicago is well on its way, and the moniker of "the new Silicon Valley" isn't going away any time soon.