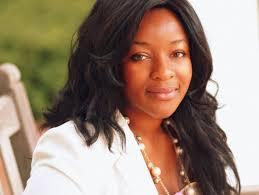 They wanted to tackle hunger -- their own as well as the world's children.
And with their home-made snack bar, they are making progress on their missions -- both around the world and in their own backyard.
Veneka Chagwedera and her husband Jared Crooks, the co-founders of the Nouri Bar, say they were prompted by necessity to create a snack bar that met their personal passions.
"It really came from a passion for food, and our love for adventure," said Chagwedera, 28. "We had tried so many bars that either weren't healthy or were healthy but didn't taste good. So we had these bars that we were making for ourselves and we shared them with family and friends."
But the couple also share a passion for child welfare. That concern translated into a collaboration with Stepping Stones International and transformed the Nouri snack bar into a product that has been dubbed the "Toms" of snack bars.
Launched in 2012, the Nouri Bar is an all-natural and organic bar that helps fight food insecurity among children. The bars are available at small stores on the East Coast, and online. A portion of the proceeds from each sale is used to buy a meal for a child in need. Ten percent of the profits support the meals. Initially, the program was aimed at supporting children in Botswana. Since then, support has expanded to other countries as well. Proceeds from Nouri Bars are now used to feed children in Guatemala, Kenya and in the United States. At home, the company partners with Kids Against Hunger to feed children in Chicago and Detroit.
"Because our passion had always been around giving back, we were looking for a way of making a contribution to the world in that way. We wanted to address child hunger," Chagwedera said. "We are not only providing meals, but following progress in school, community-building and technical skill development."
Chagwedera and Crooks met at Princeton. Their shared love of good food and doing good led to the creation of Nouri. But the couple shared a commitment to do something more important than making money.

Chagwadera grew up in Zimbabwe and had already seen first-hand the debilitating challenges of poverty. When Zimbabwe was hit with an economic crisis, many of her friends dropped out of school because they couldn't afford to eat and attend school. When she arrived at Princeton, her studies in international development only strengthened her resolve to do something concrete about addressing hunger issues. With the help of Crooks, an astrophysics major, the two had the drive and problem-solving skills to start a special business.
Said Chagwedera: "We really wanted to spend our money on feeding kids."
The couple's efforts have already made a significant impact. Nouri was awarded the AKA Stamp of Approval by Ashley Koff, an ambassador for First Lady Michelle Obama's "Let's Move!" campaign. After rigorous testing for nutrition and health, the AKA stamp of approval is awarded for select products.
More importantly, Nouri has provided more than 100,000 meals in the past year.
Encouraged by the First Lady's leadership, Chagwedera she is excited to play a role in the movement to improve the health of children. In America alone, more than 15.8 million children live in food-insecure households. The U. S. Department of Agriculture defines "food insecurity" as disrupted eating patterns and reduced food intake. According to Feeding America, African American households are more than twice as likely to be food insecure as white, non-Hispanic households. The statistics on children are just as alarming. More than one in three African-American children live in food-insecure households as compared to one in seven white children.
"There is a real crisis in our country regarding access to nutritious food," Chagwedera said. "A simple purchase like getting a snack bar can be a movement towards doing much more."