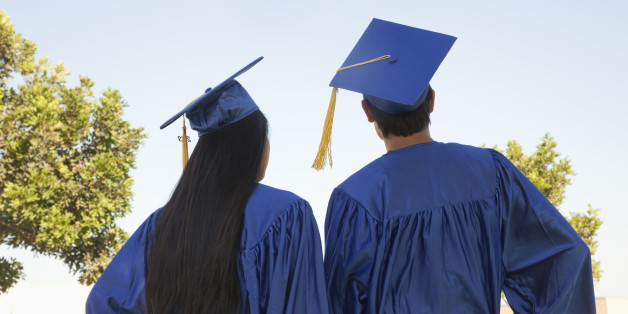 This is part of our monthly series 'Mission: Accepted,' in partnership with Minds Matter, which chronicles the lives of four students as they apply for college in their senior year.
It has been a great journey with some high points and also low points. I have met so many amazing people in high school, Minds Matter, and summer programs, many of whom will be my friends for life. I have been blessed to have been accepted to many prestigious universities and I have high hopes for my future. There were also some low points when grades slipped, but as my mother says; I have learned that the downfall of a man is not the end of his life. The lesson here is to always bounce back and try to do better when obstacles come across your path. Life happens.
As my school year rounds down, there is a multitude of feelings and emotions around me. Many are ecstatic to go off to college and leave high school, yet still feel as if everything is bittersweet in leaving their "home" of four years. How do I feel? Well, it seems somewhat surreal as I look back on my high school life these four years. I am forever grateful for those who have supported me from the beginning and still do to this very day. I truly just want to let my family, mentors, Minds Matter's volunteers, teachers, and friends know that I appreciate and love them so much for their incredibly pure, giving hearts and the bountiful support each and every one of them has given me. It is a great accomplishment to have even come this far to my high school graduation, where some do not even make it and fall along the way. I think about that, and I am just amazed by the great support system I have had that made sure I never just gave up or just accepted my situation for what it was.
As graduation steadily approaches, I have mixed feelings of excitement and fear. I am ecstatic yet afraid to be thrown out into the "unknown" for four more years. I honestly cannot wait to explore the multitude of subjects I can learn in college -- expanding my knowledge far beyond the standards of primary and secondary education and truly testing it in the real world. Although I have been to so many programs away from home, it is beginning to dawn on me that I will really be on my own next year and learning how to be an adult.
Adult... So many things come to mind when I think of the responsibilities of adulthood: bills, jobs, budgeting, taxes, credit cards, car care, etc. Everything seems so scary! However, I am glad Minds Matter has been preparing seniors heavily by having financial literacy workshops each week and panels from Minds Matter alumni. The university I will be attending and various online sources have online financial literacy information as well. I advise every rising freshman to take advantage of these resources before school starts in the fall.
At the end of the day, I absorb all this information but understand that I need to just jump in headfirst into the real world. I cannot truly learn everything without experiencing it in real life. The mindset of understanding that college is not only a period of intellectual growth but also one of personal growth puts me at ease for the road ahead. I survived high school for four years, I am sure I will survive college for four more years and the real world as well.